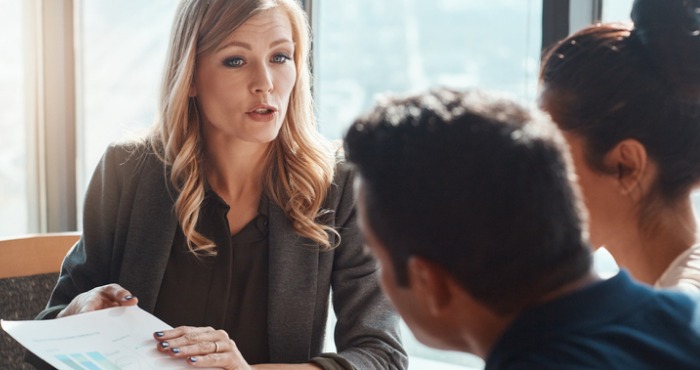 You've got the knowledge and expertise to do your job well. But a contractor needs a whole host of other skills to be truly successful in a competitive industry. What many don't realise is that so many of the necessary skills involve communicating and collaborating with other people, debunking myths that contractors are simply lone wolves with sought-after skill-sets.
Proclinical has a long history of helping contractors thrive in their career and we know what clients value most. In our experience, these are the top skills you need to be a successful contractor:
Adaptability
For those seasoned in contracting, you'll know that no contract is the same. To thrive in each new working environment, you'll have to be very good performing well as you adapt. There are new systems and processes to get used to, as well as new faces and different team structures. As a hired specialist, you'll be expected to hit the ground running so adapting quickly to your surroundings is important.
Proactivity
As a contractor, you are very much in the driving seat of your career progression. Without a permanent employer, it is harder to access training and development courses/programmes. These are needed to keep your knowledge and skills up-to-date, which as a contractor, are your most important assets. Therefore, to ensure the longevity of your contracting career, you must always be proactive in learning new skills and consolidating your expertise. A proactive mindset will also ensure you always have another contract lined up before your current one finishes. This helps increase your sense of security and financial stability.
Organisation
Unless you opt to use an umbrella company, being self-employed with your own limited company comes with some responsibility. Contractors are very self-reliant so all the things that an employer usually deals with behind the scenes such as tax, pensions and payroll, must be managed by you. As there is no holiday allowance provided by clients, you will also have to arrange and negotiate this yourself. This requires a good deal of forward planning and good organisational skills. Not sure whether to choose an umbrella company or setup a limited company?
Soft skills
Even though your technical expertise is your main bargaining chip, the very best contractors hone their soft skills, too. These skills focus more on how you come across and the way you communicate. Having good social skills will help you assimilate well into each workplace. Superior communication skills help to engage effectively with different types of people, including colleagues, project managers, stakeholders and suppliers. Working under pressure and flexibility are soft skills that are fundamental to the nature of contracting. And, as we said before, contractors aren't always lone wolves. You must be able to problem solve and work well in a team to approach challenges in a collaborative way – all with a cool and level head.
Networking
Networking is a universally useful skill, but can be particularly helpful for contractors. Building a network of other contractors, previous clients and recruitment partners can help you move smoothly from one contract to another. This will minimise the dreaded 'downtime' and increase your career stability. It also means less reliance on job boards.
You can make use of networking tools like LinkedIn to connect with clients and other contractors you have worked with. They can endorse both your technical and 'soft' skills on the platform to boost your profile. This will make you look more appealing to prospective clients and also keep you connected with previous contacts, which could result in recurring opportunities. Similarly, staying in close contact with a recruitment partner is another way to line up contracts so you're never out of work.
Sales skills
Many contractors don't realise the importance of 'selling' when looking for a new contract. You may fall into the trap of trying to stand out by using competitive pricing. In reality, clients are expecting to pay a lot for the expertise and experience that they lack – especially when you are fixing business critical problems. Therefore, to secure the remuneration you deserve, unleash your inner salesperson! Start thinking of your knowledge as a service or product you are selling to the client and learn how to leverage your in-demand experience when negotiating terms. Keeping abreast of market-rates and the changing demand of your skill-set will help to guide your negotiations.
CV-writing skills
Once you learn how to 'sell' your knowledge, you can apply the same technique to improve your CV or resume writing skills. When sending your profile to a client it should be tailored to their business needs to show that you are the most qualified person for the job. You should highlight the most relevant skills and experience you have fixing similar issues to demonstrate clearly how you would solve their problems. Learning how to present your technical expertise, experience and various 'soft' skills in a balanced yet effective way on your CV/resume will give you an edge over the competition.
Interviewing
An interview is your chance to demonstrate in person to the client that you have both the technical skills and soft skills needed to excel in the role. There are several ways to hone your interviewing skills for contract positions. Top tips include knowing how to engage with your interviewer depending on their technical understanding and asking the right questions about the project to show you're interested. Download our interview guidebook for a more in-depth look at how to conduct yourself at an interview.
For more advice on contracting, check out our career advice blog! If you'd like to give your contracting career a boost, considering working with Proclinical to find your next opportunity. With a variety of opportunities with many different life science companies across the globe - we're sure to have the right opportunity for you.