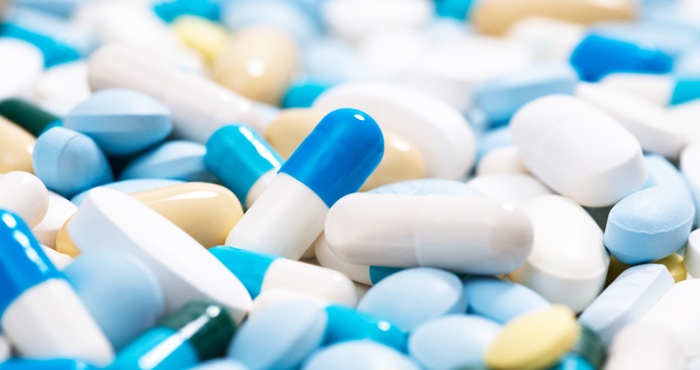 The pharmaceutical industry continues to thrive, yet there are several challenges that may affect the industry's future growth in 2019 and beyond. Drug prices are at an all-time high, R&D productivity has only just begun to climb again following a shortening in 2016/2017 and the pharmaceutical landscape is constantly changing with the rapid growth of biosimilars and disruptions of health technology.
As such an important part of our national and global economy, the success of the pharmaceutical industry should be relevant to all. Fortunately, there are many bits of good news in this story, and we're likely to see the market maintain its current rate of growth for the next five years.
Still, in order to thrive in 2019 and beyond, the industry will need to address the following challenges:
Slowed market growth
The United States is and has led the international pharmaceutical market for many years, so slowed growth here may signal bad news for the global economy. A QuintilesIMS report indicates that market growth in the US will slow to single digits, between 6% and 9%, through 2021, which is down from a 12% growth in 2015. The sluggish market growth is attributed to hepatitis and cancer drugs that are expected to have less of an impact in coming years.
Still, the US will remain the world's largest pharmaceutical market, contributing 53% of all forecasted growth within the next five years. China is expected to continue in the second-largest spot by contributing 12% of the world's pharmaceutical growth.

On a volume basis, the total volume of medicines consumed globally will increase by about 3% annually through 2021, only modestly faster than population and demographic shifts. Issues of pricing, market-access pressures, lower volume growth in emerging markets, and further generic-drug incursion will contribute to the lower rate of growth, according to the analysis.
The lull in market growth we are experiencing is to be expected after historically high price increases for pharmaceuticals in recent years. However, the industry will be challenged to find new ways to keep this important industry growing.
US drug prices
Although President Trump has been in administration for over two years, there is still a major issue over high drug prices in the USA. An example of the current situation: HIV preventative drug, Truvida, has the potential to eventually wipe out HIV if taken by those at high risk of contracting the disease. However, a monthly course costs $2,000 in the US compared to a mere £45 ($58) in the UK, leaving hundreds of thousands of high risk people without access to the drug, and the HIV epidemic allowed to rage on.
Mounting pressures by patients, politicians and regulatory bodies over drug pricing and reimbursement led to price freezes in 2018 and a proposal to introduce an 'international pricing index' through Medicare - which would aim to reduce Medicare spending by 30%. The proposal was met widely with criticism due to concerns and in early 2019 several pharmaceutical companies hiked their prices up even further - an average of 6.3%. The US President faces an ongoing and complex challenge to control increasing drug prices to pave the way or more affordable and accessible healthcare for Americans.
The future of biosimilars
Biosimilars have made big waves in recent years and there is strong growth predicted across all markets, forecasting over 20% increases over the next five years. However, even though biosimilars are growing at an accelerated rate, the market is still dominated by small molecules with 76% of the market share.
Although biosimilars are a growing segment and threaten to take market share from small molecules, there are some challenges to their production. Based on progress to date, the development of biosimilars seems to provide challenges of its own. Despite considerable growth, the market is still in early development and, in some markets, this development is being further slowed by lawsuits over biologic patents. The regulatory processes are not yet solidified either and those that have been developed thus far have required costly clinical trials to gain market approval.
Although biosimilars will present competition for biologics, they represent significant savings to the consumer. In the United States, the projected cost savings from switching to biosimilars is expected to be between $40 and $250 billion within the next 10 years. This will go some way in combatting the drug price crisis and make life saving medicines more affordable.
Because they are so new to market, biosimilars also present an opportunity for pharmaceutical companies. Those who excel at marketing biosimilars within their product range stand to gain an edge over their competitors. Even pharmas with limited experience of developing biosimilars can grow their portfolios with strategic mergers/acquisitions to increase their capabilities.
Patient-centric healthcare
Technology trends are driving a shift towards patient-centric healthcare, as evidenced by wearable biometric devices and telemedicine. This trend is resulting in more informed patients who are likely to take a more active role in any treatment plan their doctor may prescribe.
Patient-centric care can provide challenges and rewards for the pharmaceutical industry. The main challenge for 2019 will be determining how to leverage the power of health technology and shifting focus from partnerships with the medical community to partnerships directly with the consumer. In 2019 and beyond, the direct consumer may become the pharmaceutical company's most strategic partner.
When dealing with the consumer, the pharmaceutical company can have an advantage at justifying prices and communicating value. We have seen a shift towards consumerism in recent years with pharmaceutical advertisements, but we can expect this trend to strengthen as drug companies have more opportunity to reach the consumer through wearables and other devices.
2019 will prove to be a crucial year for the pharmaceutical industry to foster a relationship with the public, and a large part of this will rely on their ability to build trust. As with all consumer-based efforts, we can expect that some companies will excel and others will make large blunders. Either way, the rise of consumerism provides an interesting dynamic for competition in this industry.
The shift towards value-based healthcare has also forced consumers to look at prescriptions from a new value-benefit lens. Consumers have shown that they want new therapies that are better than anything on the market, and the pharmaceutical companies must have the real-world research to back up such claims.
Brexit

With the deadline fast approaching for the UK to confirm the terms of their departure from the European Union (EU), the effect of the potential outcomes on the pharmaceutical industry, both in the UK and globally, is not fully known. The fear of a no-deal brexit is causing a sense of panic in the European industry that the UK is working hard to assuage. For example, EU pharmaceutical companies that rely on UK supplies such as Sanofi and Novartis are beginning to stockpile drugs and there are worries over batch testing, blood and organ supply, and changes to regulatory and clinical trial processes which will slow down medicines reaching the UK from the EU post-Brexit. In the face of the unknown, 2019 will be a year of preparing for all possible outcomes.
2019 is proving to be an interesting year for the pharmaceutical industry for many reasons. Slowed market growth, Brexit implications and inflated drug prices are main areas of concern, but we have also seen this in prior years where the market bounced back and adapted to change.
Still, even with its challenges, the pharmaceutical industry is maintaining a stronghold. There is promising news on the horizon with biosimilars and patient-centric healthcare trends that are likely to help the market return to a full thriving state. Emerging markets with strong market growth such as China promise more innovative drug development, hopefully leading to more life-saving drug approvals for patients worldwide.