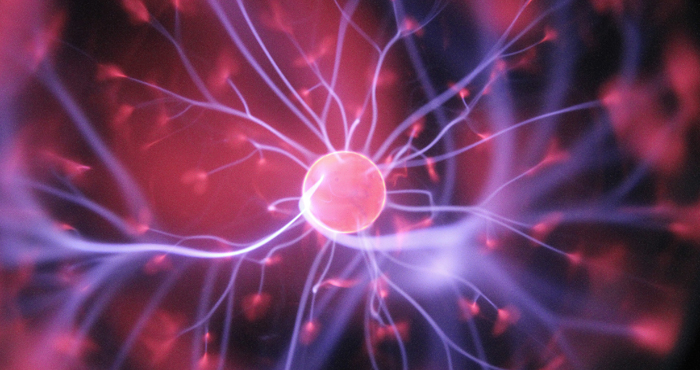 It may be a challenge for 2019 to live up to the incredible discoveries and medical advancements made by the biotechnology industry in 2018. We saw the emergence of DNA and gene-editing technologies that shook the industry, potentially changing the course of future healthcare. More industrious research into curing cancer led to even more innovative cancer treatments being brought to light. The first ever cannabis-based drug was approved by the FDA, and we finally made headway into tackling the antibiotic resistance crisis.
However, luckily, 2019 is shaping up to be just as impressive. Here are some examples of the most revolutionary and promising biotech companies gearing up to make an impact this year. There's a good mix of familiar, dependable names as well as some smaller, more niche biotechs brandishing new disruptive technologies and approaches to addressing unmet medical need around the world.
Enterome
As chronicdiseases become more prevalent and an increasing threat to our health, Enterome, a biotech based in France, focuses on developing drugs for microbiome chronic diseases. In late 2018, Enterome partnered with Japanese biotech giant Takeda to develop a treatment for Crohn's disease, a chronic disease that causes painful inflammation of the gastrointestinal tract.
The serious condition is often linked with the inflammatory bacteria, enterobacteria. The company is aiming to inhibit the bacteria by developing an alternative to standard treatment, a non-antibiotic drug made up of small molecules, peptides and proteins. This will not only provide a more effective treatment for patients but also help in the fight against antibiotic resistance. The drug, EB8018, is currently entering into late-stage phases of clinical trials.
Enterome's pipeline also features an out-of-the-box microbiome-derived vaccine that, if successful, could stimulate the immune system to decimate cancer cells.
Alnylam
Based on Nobel-prize winning RNA interference (RNAi) therapeutics, US biotech Alnylam gained regulatory approval for the first ever RNAi treatment of its kind. The therapy was developed to treat a very rare but life threatening disease known as hATTR, and was effective in relieving and reducing symptoms and improving patients' quality of life.
This is just the first example of what can be achieved by exploring the power of RNAi therapeutics, leading the way to an entirely new era of medicines that can treat rare and devastating diseases. Alnylam has several late-stage (phases 2-3) therapies in their pipeline, mostly to treat other genetic diseases but some for cardio-metabolic diseases.
Many of these have been awarded 'breakthrough designation' status, a regulatory process used to fast-track drugs that treat serious conditions and have demonstrated superior results to existing treatments early on.
Virion BioTherapeutics
Virion BioTherapeutics is an innovative biotech that exists to tackle the 4th biggest threat to our health: respiratory virus infections (RVIs) like the flu. Yearly influenza vaccines are not always successful and there is currently no available treatment for non-influenza viruses. To complicate matters, drug-resistant virus strains are quickly emerging, making RVIs harder to treat and more deadly than ever.
Virion is developing a different treatment approach to RVIs that provides a high barrier to resistance and prevents replication of the virus. It's primary product VH244 uses ground-breaking viral interference methods to control viral replication and to enhance a person's immune response to the viruses. The treatment has proved effective on a broad variety of RVIs and if successful could save millions of lives from deadly, drug-resistant respiratory viruses.
Nouscom
Joining the fight against cancer, Swiss-Italian biotech Nouscom is exploring the potential of immuno-oncology. Their pipeline includes the first ever 'off-the-shelf' genetic vaccine to treat certain types of cancer, and another personalised neoantigen genetic vaccine that targets tumours found in cancers like melanoma and lung cancer. The vaccines use viral vectors from highly infectious diseases like ebola and malaria to (safely) generate immune responses within humans, which helps the body kill cancer cells.
The personalised vaccine, NOUS-100-PV, is expected to enter the clinic in 2019 and the first in-human clinical trial for the off-the-shelf vaccine, NOUS-209 is on course to start at some point in early 2019.
Acceleron Pharma
Acceleron Pharma is developing a range of innovative medicines in an effort to combat an area of great unmet medical need: rare disease. The company's discoveries are based on the TGF-beta protein super family and hope to harness the body's natural capacity to repair itself.
Along with biotechnology giant Celgene, a leading in the haematology space, the company is on track to bring its leading product luspatercept to market. The therapy is currently in late-phase clinical trials and is engineered to treat patients with rare and serious blood disorders. Acceleron is also developing therapies to treat orphan/rare neuromuscular and pulmonary (lung) conditions.
Pfizer
Although principally a pharmaceutical company, Pfizer is also strong player in the biotech arena. The life science giant's pipeline is brimming with potential blockbuster therapies that are on track to gain regulatory approval by 2020. In an attempt to provide more affordable and accessible healthcare to patients worldwide, Pfizer is developing several biosimilars with the intention of launching them within the next two years. Among them is one of the best-selling biologic drugs, Humira.
Pfizer is also increasing its footprint in biotechnology by investing an impressive $600 million in various cutting-edge companies that are emerging with promising new compounds and technologies. The company is particularly interested in furthering the progress of biotech companies working in neuroscience realm, particularly neuro-degeneration, neuro-inflammation and neuro-metabolic disorders.
Cleyad
Cleyad is a Belgian biotech company that specialised in immune-oncology, one of the most advanced ways of treating cancer. The company is working diligently to produce an improved version of CAR-T cell technology, which has already taken the world by storm with its innovative and effective approach to treating various cancers.
Cleyad's most exciting advancement is that it's leading therapy has shown to be effective in targeting solid tumours in patients who have not undergone rigorous chemotherapy courses. If clinical results continue to show such positive results, CYAD-01 could be the long-awaited alternative to harsh and damaging regimes of chemotherapy and radiation.
Aelix
HIV continues to be a prevalent and devastating disease that affects millions across the globe. In 2018, there were a few HIV drugs approved which will bring new hope to those living with the disease, and in 2019 the effort continues. Spanish biotech Aelix Therapeutics has made a deal with Gilead, a leader in HIV research and development, to produce a vaccine called AELIX-003.
This innovative approach aims to not only control and supress a patient's viral load, but to target places where the virus is 'hiding' from the immune system. If successful, the vaccine will be a welcome alternative to daily course of antiretroviral drugs, and a more effective one. Aelix Therapeutics aims to eventually develop a cure for HIV using this innovative vaccine platform.
Biogen
Our understanding of the complexities of the brain is still developing and many neurological diseases remain difficult to treat. One of the top 10 biotechnology companies in the world, Biogen, is always on the radar when it comes to new innovative biotech therapies. The company has committed to developing its neurology and CNS pipeline in 2019, with new therapies emerging for multiple sclerosis, Alzheimer's and Parkinson's disease. It currently has 5 potential drugs for Alzheimer's and one for Parkinson's.
Biogen is collaborating with Skyhawk Therapeutics to develop medicines for multiple sclerosis and spinal muscular atrophy (SMA) using its RNA platform. This technology aims to tackle hard-to-target disease mechanisms that characterise many neurodegenerative diseases.
CRISPR Therapeutics
CRISPR-Cas9, a gene-editing technology, is one of the most ground-breaking discoveries in recent years. The reason that the life science industry is so excited by this technology is that it has unknown potential in treating an array of diseases. Swiss biotech, CRISPR Therapeutics has begun a trial for the treatment of a blood disorder called beta thalassemia using the technology. In 2019 the therapy will be tested on humans to gauge its effectiveness.
CRISPR Therapeutics pipeline also includes using the technology to develop immuno-oncology therapies, regenerative medicines using stem cells and also to target genetically-defined diseases through in-vivo.
Looking for a job in biotechnology so you can be part of important scientific discoveries? Proclinical is a consulting and staffing services provider that partners with cutting-edge biotechnology companies, from leading global biotechs to specialist start-ups. Upload your CV today or apply to any of our current biotech jobs on the Proclinical website.