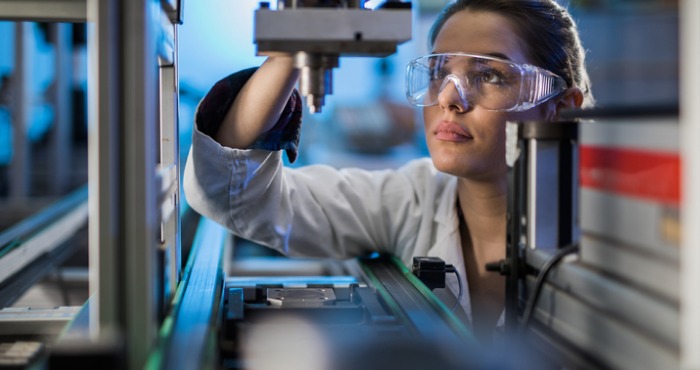 Are you a hands-on engineer looking for a challenging and fulfilling career? Manufacturing engineers working within the life science industry play an essential and varied role in the production of life saving drugs and devices. However, breaking into a career as a manufacturing engineer requires a certain level of technical knowledge, specific attributes and a lot of experience, which can be hard to come by.
Proclinical's consultants, who work with manufacturing professionals within the life science industry on a daily basis, share their knowledge to help aspiring professionals break into this fulfilling and varied field. Manufacturing engineers find that manufacturing drugs and devices is at the centre of every successful pharmaceutical, biotechnology and medical device company in the world, and that the more efficient the manufacturing facility, the better quality its products which is vital for patients who depend on them for better health.
What is a manufacturing engineer?
A manufacturing engineer is involved with the design, development, installation and monitoring of manufacturing equipment and machinery at a life science company's manufacturing plant. It is their task to ensure that pharmaceutical products and/or medical devices are produced in the most cost-effective and time-efficient way. Most importantly, they must be manufactured to the highest possible standard and adhere strictly to industry guidelines such as Good Manufacturing Practice (GMP) and internal quality control protocols to ensure patient safety.
What are the responsibilities of a manufacturing engineer in life sciences?
A manufacturing engineer job description spans many stages of the manufacturing process, particularly within the life science industry. Typical day-to-day responsibilities of a manufacturing engineer include the design, installation, maintenance and evaluation of manufacturing processes and equipment. However, their role also regularly extends to:
Acquiring new equipment (machine selection, installation, validation and monitoring)

Training staff on new equipment

Analysing manufacturing processes to then identify, develop and implement improvement projects

Budget management

Supervision of junior manufacturing staff

Solving issues with manufacturing processes


Vendor management for contracted products (negotiating pricing, relationship management, performance evaluation etc.)
They are also on hand to provide technical support for:
The conceptual design and development of new equipment and tools

Testing raw materials

Carrying out root-cause analysis

Preparing specifications, operator instructions and equipment manuals

What is the demand for manufacturing engineers?

Due to their technical expertise and integral role in ensuring products are quality controlled and safe for patient use, experienced manufacturing engineers are always in high demand in the life science industry. In the wake of the new European medical device regulations that come into effect in 2020, medical device companies operating in this region will rely heavily on manufacturing engineers to make sure the company is compliant with the new, even more stringent MDR and IVDR guidelines.
What qualifications/training do I need to get a manufacturing engineering job?
Manufacturing engineer jobs require an undergraduate or master's engineering degree, such as in electrical, industrial or mechanical engineering. Experience in manufacturing processes and an understanding of various manufacturing regulatory guidelines for the life science industry would be useful. Good mechanic knowledge is also needed so that manufacturing engineers understand manufacturing equipment and machinery.
How do I get experience in manufacturing engineering?
Although manufacturing plants within life sciences have far more stringent quality requirements, a good way for engineers to gain the right experience is to work as a junior manufacturing engineer at any manufacturing facility. This is a great way to gain exposure to manufacturing processes, practise handling equipment and familiarise with internal and external quality procedures.
What are the different directions I can take?
The role of a manufacturing engineer can vary depending on whether they are working for a pharmaceutical, medical device or biotechnology company, as well as other specialist areas within life sciences. Each sector has their unique requirements and challenges, providing many different avenues for manufacturing engineers to pursue over the course of their career.
Candidate A:
Candidate A has a background in mechanical engineering and worked as a junior manufacturing engineer at a cosmetics manufacturing plant for 3 years after graduating. Recently the candidate moved into a more senior engineering role at a pharmaceutical company that produces vaccines, where they hope to follow a standard path of progression and eventually be given supervisory duties within the manufacturing plant.
Candidate B:
Candidate B has a masters' in biomedical engineering, making him an expert in developing and maintaining diagnostic devices such as medical imaging machines. Wanting a change, this candidate moved into a manufacturing engineering role at a medical device company that specialises in high-tech devices and diagnostics. Here the candidate is viewed as a technical expert and is heavily involved in acquiring, installing and monitoring state-of-the-art machinery to ensure the safest and most effective products for patients.
Candidate C:
Candidate C has an engineering background that is primarily focused on automation, leading them to gain experience in various robotics engineering roles. With their experience and expertise in robotic technology and artificial intelligence, this candidate uses their knowledge to make manufacturing processes with the facility as efficient and cost-effective as possible.
No matter which direction manufacturing engineers take in their individual careers, they will enjoy a varied and enriching career which exposes them to some of the most technologically advanced medical drugs, devices and diagnostics that have a real impact on patients lives around the globe.
Are you looking for manufacturing engineer roles in the life science industry? We have a number of vacancies available at leading companies around the world, working across various industries such as pharmaceuticals and medical devices. Interested? Register your interest by uploading your CV or applying to any current manufacturing engineer opportunities.