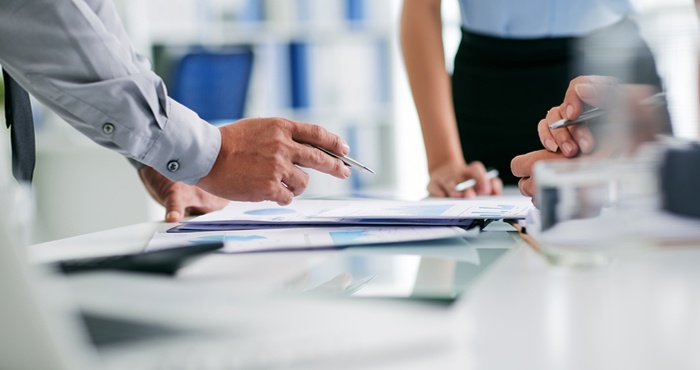 What is regulatory CMC? An individual in a regulatory affairs CMC role provides the strategy and knowledge needed to ensure that CMC practices are carried out in accordance with the requirements of regulatory bodies, such as the FDA (US Food and Drug Administration) and EMA (European Medicines Agency). CMC regulatory is pivotal in ensuring that drugs and treatments being manufactured are safe, effective and of a high quality for patients. CMC roles are present in all stages of the drug lifecycle from development and manufacturing to licensing and marketing. At each stage, CMC professionals provide knowledge, understanding and interpretation of regulations so that the drug has the best chance of being approved. Regulatory affairs jobs specialising in CMC principally involve authoring and compiling regulatory submissions and interacting directly with personnel at regulatory bodies.
What are the different types of CMC responsibilities?
The main types of regulatory affairs CMC activities are involved with regulatory documentation, including: Authoring This is the creation of CMC documentation that requires scientific understanding and the ability to interpret raw data concerning the API (active pharmaceutical ingredient) of drugs. The CMC professional must be able to write clear arguments that will ensure that the drug substance (active chemicals) and dry product (leaflet and packaging) are manufactured and stored according to regulatory requirement. These individuals are responsible for ensuring that other information, such as the composition of the dosage form, raw materials used to manufacture the product, description of the manufacturing process and stability data, is clearly communicated in the MAA (Marketing Authorisation Application). Each country will have different specifications, so the individual must have a thorough understanding of the relevant requirements. Compiling and coordinating CMC coordination/collating involves collecting and transferring documentation from the laboratory, pharmaceutical/CRO partners, any other companies (if they are manufacturing generic drugs) to help to produce the dossier license application for submission. Usually, entry-level and junior professionals undertake CMC coordination roles. Submitting This involves submitting dossiers to the regulatory bodies for approval. These individuals respond to any questions that regulatory bodies may have about the drug. Questions could involve where and how the drug is manufactured, and can involve a particularly lengthy correspondence when dealing with a novel drug compared with a tried and tested generic drug such as paracetamol.
What is the demand for regulatory affairs CMC jobs?
In most pharmaceutical companies, CMC professionals who have experience in both authoring and submitting are considered valuable, so demand for this skill set is understandably high. Particularly sought after are those who have many years' experience in submitting, as these individuals are responsible for preparing scientific responses to regulatory agency queries, which is significant in determining whether the drug is approved. The pharmaceutical industry is currently experiencing a high demand for contract CMC positions. Last year, Proclinical placed a higher number of contract CMC roles than permanent roles at various pharmaceutical companies around the world. If you are interested in becoming a CMC contractor, please upload your CV so that we can match your skills and experience with both current and upcoming CMC vacancies.
What are employers looking for when you apply for regulatory CMC jobs?
Those looking to progress their pharmaceutical regulatory affairs career within CMC and wish to move from a junior collating/coordination role, such as regulatory executive, to a more senior regulatory role, may want to consider ways in which they can expand their CMC skill set. As stated above, skills in authoring and submitting CMC documentation are highly sought after in the current pharma job market. However, regardless of the demand, a candidate looking to progress in regulatory affairs will need to be accomplished in all areas of CMC (authoring, collating and submitting) to move into higher positions, such as a senior regulatory executive job, regulatory affairs CMC consultant or RA manager role.
Candidates most likely to succeed will have the following skills and competencies:
Reputable
The candidate will have excellent networking skills and the ability to build relationships with regulatory bodies and other pharmaceutical companies. The regulatory authorities must be able to trust and rely upon CMC individuals, especially those dealing with submissions.
Excellent communication skills
A senior CMC professional will have high visibility at all levels within the company that they are working for, as well as within regulatory agencies and other companies. This means that they should be an exceptional communicator and comfortable with corresponding directly with the regulatory body. Essentially, CMC roles provide the link between science and regulatory affairs.
Scientific background/regulatory understanding
Having an educational background in life sciences (usually a BSc or Master's in Chemistry) is a strong advantage in this field of regulatory affairs, as CMC jobs can involve dealing with a lot of technical and regulatory terminology. To progress, a thorough understanding and ability to interpret regulatory guidelines such as Good Clinical Practice (GCP) and Good Manufacturing Practice (GMP), is crucial in maximising the likelihood of approval and to seem as credible as possible to the regulatory authorities.
Problem-solving and negotiation skills
When trying to achieve regulatory approval, especially for a new drug, there is likely to be a lot of problem-solving and negotiation involved in the submission process. Regulatory bodies need a lot of documentation from the drug developer to ensure that the drug is safe and effective for use by patients, so regulatory affairs consultants dealing with CMC submissions must be prepared with any information required.
What are the different directions you can take in regulatory CMC?
CMC for small molecules
The most common career path for CMC consultants is to get a job in classical drug development, working with small molecules like paracetamol or ibuprofen. These are chemically manufactured active substance molecules that are used to make most drugs. Working in small molecules can be easier in the sense that making the API (active pharmaceutical ingredient) of the drug is more straightforward. Top pharmaceutical companies such as Bayer, Gilead, Pfizer and Amgen are examples of small-molecule drug-developers.
CMC for biotechnology
Biotechnology/biopharmaceutical companies develop drugs using large molecules. They are a class of drugs that are derived from biological sources, such as monoclonal antibodies. This career path offers more opportunity for contract work and slightly higher salaries. It will expose the CMC individual to new technology that is used for a range of biologics drug development techniques such as genetic engineering. An example of a large molecule drug is AbbVie's Humira, one of today's top-selling drugs. Examples of leading biotechnology companies include Shire, Biogen, Celgene and Allergan.
If you work in regulatory CMC within pharma and are looking for a new position, take a look at Proclinical's current list of regulatory affairs vacancies or simply submit your CV to our specialist regulatory affairs recruitment team.