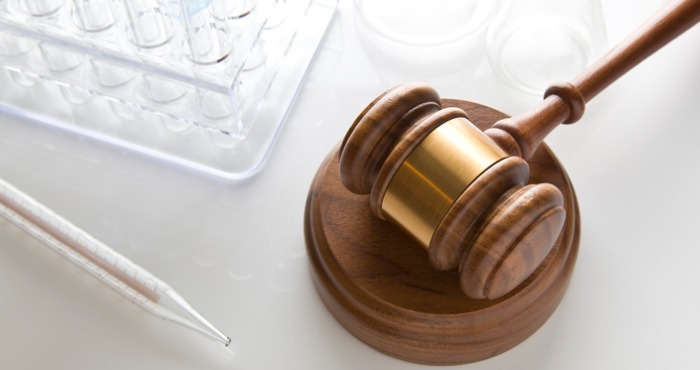 From the first approved cannabis-based drug to the first antibiotic to be developed in over a decade, 2018 has truly been a year of 'firsts' in FDA approvals. Surpassing last year's impressive figures, the FDA has approved a record 55 novel drugs, as well as several innovative devices and diagnostics.
Building on their mission in 2017, the FDA has continued to push through treatments for rare and orphan diseases to tackle this key area of unmet medical need. There has also been more effective therapies emerging for life-threatening infectious diseases like HIV, as well as significant steps in combatting the global antibiotic resistance emergency. Among them are certainly some unexpected approvals, such as TPOXX, a drug specifically developed to protect us against the smallpox virus being used in biological warfare.
Proclinical has reviewed the many FDA approvals of 2018 and picked out some of the most innovative and significant of the year:
10. Epidiolex (cannabidiol)
Epidiolex is the first FDA-approved drug to contain cannabis. GW Pharmaceuticals gained regulatory approval in June 2018 for the drug which is a purified version of cannabidiol (CBD), one of the many molecules found in marijuana. Epidiolex will used to treat two very rare but severe forms of epilepsy, Lennox-Gastaut Syndrome (LGS) and Dravet syndrome. This marks a big medical advancement as the active ingredients in marijuana have the potential to lead to many more important discoveries. Epidiolex is predicted to become GW Pharmaceuticals' first blockbuster drug.
9. TPOXX (tecovirimat)
Although the historically devastating virus smallpox was declared eradicated by the World Health Organisation (WHO) in 1980, there have been ongoing concerns that the disease could be recreated and used as a bioweapon. In an effort to combat bioterrorism, the US Congress began taking proactive steps with the approval of TPOXX, the first treatment developed specifically to treat smallpox.
Smallpox was thought to kill about 30% of its victims and was one of the leading causes of death in the 18th and 19th centuries. There have been several cases of smallpox being used as biological warfare throughout history, so TPOXX could be key in managing future public health emergencies.
8. Lucemyra (lofexidine hydrochroride)
The US is currently experiencing an opioid epidemic, with over 72,000 overdose deaths reported in 2017. Opioids include illegal drugs such as heroin or fentanyl but also medically prescribed painkillers like morphine. Lucemyra is the first non-opioid treatment to be approved by the FDA for the management of withdrawal symptoms following abrupt discontinuation of the drugs. This is US WorldMeds' innovative approach to combatting the opioid epidemic in the most safe and effective way for patients.
Another non-narcotic solution to the crisis is DyAnsys' development of a wearable auricular neurostimulation device called Drug Relief. The device, which gained FDA approval in June 2018, is specifically designed to treat opioid withdrawal symptoms when worn over a 120 hour period. Patients are thought to experience reduced withdrawal within 30-60 minutes of treatment.
7. Erleada (apalutamide)
Prostate cancer is the most common cancer and the second leading cause of death in men. There are over 150,000 new cases per year in the US and 40,000 in the UK. Erleada is the first approved drug for the treatment of patients with a particular form of the disease: non-metastatic castration-resistant prostate cancer (NM-CRPC). The drug was granted a Priority review following clinical data showing a 72% reduction in the disease spreading or causing death. Patients who trialled the drug had a median metastasis-free (when the cancer doesn't spread) survival of over two years.
6. Crysvita (burosumab-twza)
In recent years, the number of therapies approved for the treatment of orphan and rare disease is on the rise. This is an effort to bring life-saving treatment to the 30million people suffering from a rare disease in the US alone. According to a report by Evaluate Group, sales of orphan drugs are set to climb 11% each year until 2024.
Key examples of rare disease approvals in 2018 include Crysvita, to treat X-linked hypophosphatemia (XLH), a rare hereditary bone disease. Also, Galafold, the first oral treatment for patients with Fabry disease, a genetic condition caused by the deficiency of an enzyme which often affects the kidneys, heart and nervous system.
5. Aimovig (erenumab-aooe)
It's thought that as many as 1 in 7 people in the US suffer from migraines, which are severe headaches that often cause nausea and serious vision problems. Novartis' Aimovig is thought to be ground-breaking for long-suffering migraine patients. It is the only drug to have been specifically developed for migraine prevention and is the very first to block the calcitonin gene-related peptide receptor (CGRP-R), a leading cause of migraines. Clinical trial data reported a 50% or more reduction in monthly migraines, and 1 in 4 were migraine-free after extended use of the drug.
4. Apple ECG watch
Apple released the long-awaited Apple Watch Series 4 in December 2018, which includes a very special new electrocardiogram (ECG) feature that has the potential to save lives. The integrated ECG monitor enables people to track their heart rhythm and, crucially, alert them to potentially serious heart conditions like atrial fibrillation (AFib). AFib is an irregular heartbeat that can lead to blood clots, heart attacks and strokes.
The FDA granted clearance of the ECG feature along with another that tracks irregular rhythms. Within the first few days of ECG watch's release there were reports of its effectiveness, alerting users to the condition and urging them to seek life-saving medical attention much sooner.
3. Biktarvy (bictegravir, embitcitabine, tenofovir alafenamide)
Biktarvy was a highly anticipated treatment for HIV-1 that finally gained FDA approval in July 2018. It is now the smallest single-tablet treatment for HIV-1 that includes the new integrase inhibitor, bictegravir, combined with tried and tested drugs. Gilead's 'complete regime' has shown to be effective in patients both new to therapy and those switching therapies. Clinical trials continue as the efficacy of Biktarvy is tested among women, adolescents and children with HIV.
2. Nuzyra (omadacycline)
Antibiotic resistance is one of the fastest growing threats to our health, as antibiotics become less effective in the wake of deadly superbugs. Life science companies are working hard to protect our future health by developing new antibiotics that work against drug-resistant bacteria. In October 2018, the FDA approved Paratek Pharmaceuticals' Nuzyra, a new antibiotic to treat acute bacterial skin infections and community-acquired pneumonia. Significantly, the drug is effective against drug-resistant bacteria like doxycycline. It's also the first once-daily IV and oral antibiotic to be approved in over a decade.
1.
Trogarzo (ibalizumab-uiyk)
Like bacteria, viruses can become resistant to drugs. This is certainly the case with the HIV virus. In October 2018, TaiMed Biologics gained FDA-approval for their HIV therapy that offers effective therapy for patients who have a long history of treatment and now find their regimens ineffective due to drug-resistance. Trogarzo marks the beginning of a new class of antiretroviral drugs which are effective against multi drug-resistant HIV, and will provide a life line for patients living with this terrible disease.
2018 has been another strong year for FDA approvals, with many innovative drugs and devices being made available for patients in the USA. Which do you think was the most significant FDA approval of the year? Do you have any predictions for 2019? Let us know in the comments!
Have you ever wanted to work for a life science company that brings innovative and life-saving treatments to patients around the world? Proclinical works with several leading pharmas and pioneering biotechs that have many opportunities for talented life science professionals to join them. Check out current jobs, or simply upload your CV and wait to be contacted with an ideal opportunity!