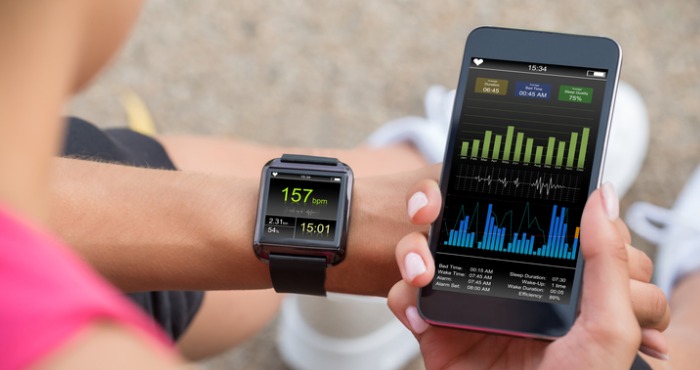 Silicon Valley, nestled in the southern San Francisco Bay area, is the birthplace of hundreds of the most innovative health technology start-ups in the world. Rapid technological advancement makes this an incredibly exciting place to work, and a source of much hope for patients who will benefit from healthcare that's more accessible than ever before. Ideas that were once outlandish 'science fiction' are fast becoming reality, and mHealth is advancing at such a rate that personalised healthcare is at the end of patients' fingertips.
Below are just a few exciting health tech start-ups in Silicon Valley, breaking new ground in artificial intelligence, machine learning, mHealth, digital therapeutics and genomic technologies, to combat some of the biggest healthcare challenges in the world.
Verily
The child of tech giant, Alphabet, Verily Life Sciences is developing innovative tools to collect and organise health data in a way that will help clinicians diagnose and treat disease earlier, saving lives. The company is collaborating with many other companies, such as Novartis' subsidiary Alcon, to co-create a number of sensors, bioelectric medicines and surgical robots to bring a more precise and effective treatment for patients. Verily is also attempting to unlock the mysteries of Parkinson's disease with their Personalized Parkinson's Project, which uses advanced brain imaging and wearable technology to analyse movement in patients and support research programmes to develop better treatments for the disease.
Owlet Baby Care
Owlet Baby Care was formed by a team of parents in 2013 to help new parents deal with the anxieties and challenges of taking care of a new-born baby. The company's primary product is the Owlet Smart Sock which monitors a baby's heart beat and oxygen levels while they sleep. The sock lets parents know when everything's fine, but alerts them to any changes in breathing or oxygen levels. Not only has this product proven to relieve anxiety in 96% of parents, but additional insights available on the easy-to-use app helps them analyse their child's sleeping cycles and create the healthiest habits for them going forward.
ShapeScale
Health and fitness health tech start-up, ShapeScale, uses 3D imaging to help people track their fitness progression as they try to replace fat with muscle. The flagship product is a scale that scans the entire body, taking a series of images to create a photorealistic 3D image that allows a person to visualise the subtle changes in their body measurements, lean mass and body fat percentages. All of this information is collated on their personalised ScaleShape app, enabling them to see even the most minute changes, to help them pinpoint areas of improvement and keeping them on track with their health and fitness goals.
AliveCor
AliveCor is a health tech start-up operating in the heart monitoring mHealth and wearables space. It already has an FDA-approved ECG reader that was developed to detect an irregular heartbeat. AliveCor is in steep competition with Apple, who recently released the newest version of the Apple Watch complete with an integrated ECG reader. However, AliveCor is likely to regain the competitive edge with the impending FDA-approval of its 6-lead ECG reader that will be able to detect a rare yet life-threatening blood condition called hyperkalaemia. It is thought that this new device could soon be able to pick up on around 100 diseases and abnormalities, including ST evaluation which could detect the onset of a heart attack and save patients' lives by getting them to the hospital much earlier.
Akili Interactive Labs
This innovative health tech start-up has come up with a creative way to treat medical conditions using immersive gamification. Akili has collaborated with world-renowned neuroscientists and entertainment/technology designers to push the boundaries of digital treatment with their video game experience programs. The software-based prescription digital medicine is delivered through music, storytelling and reward cycles to help engage patients and keep their therapies on track. Their digital treatments are still largely in development but could be used in future to treat psychiatric conditions like attention deficit/hyperactivity disorder (ADHD), major depressive disorder (MDD) and autism, as well as neurological diseases like multiple sclerosis (MS) and Parkinson's.
Helix
Helix is leading the way in personal genomics. DNA plays a fundamental role in our health and this health tech start-up has created a platform that enables people to explore how ancestry and genetics affect wellbeing. Their DNA-powered products are easily accessible on their mobile app and provide valuable information on how DNA affects nutrition and fitness, enabling people to tailor their diets and workouts to optimise results. It also provides insight into personality and behaviour. The Helix app tracks a person's DNA sample and offers updates as the company's lab technicians uncover more and more data.
Arterys
This health tech company leverages artificial intelligence and deep machine learning to develop cloud-based medical imaging software. Their Oncology AI suite was recently approved by the FDA in early 2018 and helps clinicians to measure and monitor tumours/cancers in the lungs from MRI and CT scans. The technology has also developed imaging software for the diagnosis and treatment of heart conditions and liver cancers. The software supports physicians with their diagnosis and tracking of the disease while allowing them to remain in full control of the treatment plan.
Sensely
Digital health care company, Sensely, recognises that both doctors and patients have busy schedules, but often patients need medical advice immediately. Sensely has created a way to get patients the medical assistance they need in the easiest and most convenient way - on their phones. Their primary creation is a virtual assistant called Molly, whose complex algorithms can interact with patients to give them information on symptoms, where their nearest treatment options are located and provide useful tips on self-care. The system has a range of useful features including speech recognition, chat box options and data integration to make the exchange of information as accessible as possible for patients.
EchoPixel
EchoPixel has developed a way to visualise medical images using advanced virtual reality technology. The software enables physicians to view patient tissues and organs in 3D as if they were physical objects. The virtual-holographic medical imaging system reads data from ultrasound, CT and MRI scans and is an excellent and accurate diagnostic tool for detecting anatomical abnormalities and is very useful for surgical planning. Physicians can use the hand-directed stylus to extract anything from blood vessels to tumours from a patient's scan and view them in more detail. EchoPixel is working with leading doctors to make it possible for surgeons around the globe to share surgical planning with each other, which will significantly improve outcomes for patients.
Propeller Health
Chronic conditions are a huge strain on healthcare resources all over the world, with over half of the adult population in the USA alone living with at least one chronic disease. Propeller Health aims to tackle two of the most common chronic diseases - asthma and COPD - using the power of digital therapeutics. Their technology can be used by patients, physicians and healthcare organisations alike, and the information is easily accessible on a mobile application. For example, asthma patients will attach a Propeller sensor to their inhaler which automatically feeds information into their personalised app. The data collected helps the patient to better manage their asthma by identifying potential triggers, reminding them to take medication and suggesting ways to improve their lifestyle to ease symptoms.
There are many complex health problems that have long been thought near impossible to treat, including various cancers, rare diseases and neurological conditions. Yet the exceptional level of health technology innovation happening in hubs like Silicon Valley offers much hope to patients as scientists continue to break the boundaries of conventional drug research and development.
Are you interesting in working for a health technology company in Silicon Valley or the wider San Francisco Bay Area? Proclinical Staffing is working with many of the leading health tech innovators in this region, so upload your CV or apply directly to any health tech job opportunity.