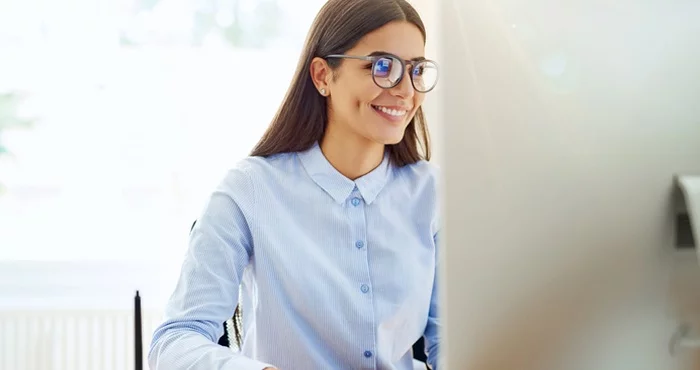 In today's job market, job security can be hard to come by. The life science industry is no stranger to major acquisitions, mergers and organisational restructuring, which can lead to mass redundancies and that horrible feeling of uncertainty. If you're a life science employee looking for a stability, you may be asking yourself, how can I become irreplaceable at work?
While some things may be out of an employee's control, becoming an invaluable, essential member of the team is the key to securing your position at a company. By embodying these three principles knowledge, delivery and trust, employees can make sure that they won't be the first out of the door. Proclinical fulfils its mission - to combat unmet medical need through the provision of skilled professionals for life science companies - by adhering to these very same principles every day. The same approach can be taken by fellow recruitment professionals, but is equally applicable to employees of all levels across all industries.
Knowledge
We've all heard the saying that knowledge is power. This is as true as ever in the workplace. Being the go-to person for a certain subject/specialism immediately sets you apart, especially if there is nobody else who possesses the same level of expertise. Even better, specialising in a particularly in-demand or niche skillset will guarantee you're never out of a job for long. The aim is to be perceived as 'gold dust'so that your employers simply cannot do with you, as you are essential to the department's or even the company's core function.
First and foremost, it's important to pursue a skillset in which you naturally excel. Select the skills that you have both the talent and dedication to develop into something that is relevant and desirable within your industry.
Never stop learning. Crucial to maintaining your status as a subject matter expert in your field is to consistently develop and improve. Continous professional development is fundamental to keeping yourself in the game. Being up-to-date with industry trends and news is a great way to stay on the pulse. Attending courses, seminars and industry events can help with networking and expose you to fresh ideas that you can feed back to your company, breathing new life into business strategies. Do not be afraid to invest in yourself, either. Not all companies will provide ongoing training to help you to progress, so become the master of your fate and get learning!
Delivery
Having the right skills for the job is only half the battle. Without dedication to delivery, you will not be indispensable to your employers. Hitting targets is not always enough, as you need to show that achieving targets has either directly or indirectly benefited the company. You must consistently demonstrate the value that you are adding, or be stuck as a mediocre employee. Delivering work to deadline is crucial, as is going the extra mile to provide a service beyond what customers and/or clients expect.
This is linked with relationship building, another important part of becoming indispensable. Monopolising relationships with key clients and stakeholders can be vital to securing your position within a company, particularly if you become the preferred point of contact and can prove that you have great influence. Internal relationship building is important, too. Establishing a rapport with senior colleagues (particularly decision makers) can get you noticed by the right people as you continuously demonstrate your ability to deliver superior results
A truly valued employee is an innovative one. Bringing new ideas to the table is an important part of delivery. Indeed, the more your ideas help the company to operate better or further delight customers and clients, the better. Similarly, if you are always ready and willing to provide solutions to problems and challenges, you will become an employee that they can count on during a crisis.
Trust
Once again, it is not always enough to be a subject matter expert who delivers great work. There will always be high-performers in the workplace so it takes something extra to mark yourself as exceptional. Employers will be looking for commitment to quality above everything, so churning out a high volume of work at an acceptable standard won't earn you points for productivity. Instead, your output will only be deemed exceptional when it's efficient, consistent and of a high quality. The downside here is that, when you set the bar high, you will need to constantly live up to your own standards!
To bridge the gap between an exceptional and an irreplaceable employee, you must demonstrate something very rare indeed. Irreplaceable employees live and breathe the company's values. They are passionate advocates of the company with a strong interest in its product and/or services, and more importantly, they genuinely want to see the company succeed. An employee who is trusted to always uphold company values and make decisions based on what is best for the company, will be truly priceless.
No matter how skilled or productive, you will be judged on how you conduct yourself in the workplace. This is where another aspect of trust comes into play. The best employees are also those who can be relied on by their managers and team for support, and trusted to handle situations with discretion and professionalism. Gossiping at work, being rude to colleagues or failing to communicate properly can seriously damage your reputation, potentially taking away from the merit of your hard work.
Worst still, overconfident and entitled employees will be made to face harsh realities that nobody is truly irreplaceable, only difficult to replace. Employees can only do their best to make employers extremely reluctant to see them go, the chances of which can be increased by embodying these three key principles.
Do you have what it takes to become an irreplaceable life science employee? If so, our range of pharmaceutical, biotechnology and medical device clients are looking for people just like you. Register your interest by uploading your CV to our website, or apply directly to any of our current roles.
Proclinical also has a number of recruitment consultant jobs available to those who are ready to represent our core values of delivery, knowledge and trust.