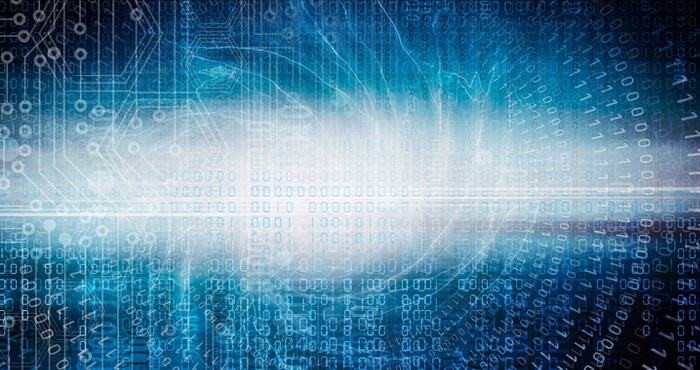 Medical technology is taking the world by storm, and transforming the healthcare and the life science industry as we know it. They are using their exceptional technological prowess and innovation to develop healthcare solutions that used to belong only in science fiction.
The central theme is artificial intelligence. These tech giants are investing in the development of artificial intelligence in the forms of machine learning and cognitive computing to match the capabilities of humans to diagnose and treat disease, and then surpass it. Although most technology firms' focus is on medical devices and diagnostics, there is no telling whether they will venture into drug development and conducting global clinical trials in the future!
Google
Google has always been at the forefront of new ideas – from its humble beginnings in the research lab at Stanford University in 1998. In the subsequent 20 years, the company has gone from strength to strength, with its technological capabilities expanding into social networking, cloud storage, navigation, mobile systems and hardware products, to name but a few. In recent years, Google has made impressive strides into the life sciences landscape due to the rise of artificial intelligence. In 2014, Google acquired DeepMind, a technology company that is working to make computers think like humans, which could enable them to diagnose diseases more accurately.
DeepMind is already showing progress, partnering with London's Royal Free Hospital to develop the monitoring software Streams. This is an instant alert app that quickly scans test results for life threatening conditions such as sepsis and acute kidney injury, and sends an instant alert to the relevant doctor so that they can attend to the patient immediately. Nurses working for the NHS in the UK have reported that the technology saves them up to two hours per day and allows them to help people with serious conditions much quicker.
Google also hopes to use computer vision to accurately identify and diagnose disease from medical images, achieving human-like accuracy. The company has had success with computer-aided diagnosis in some areas such as ophthalmology (treating diabetic retinopathy) and digital pathology (using algorithms to assist with the diagnosis of breast cancer in lymph node biopsies).
The conglomerate is also making strides in radiotherapy, partnering with UCL Hospital's Radiotherapy Department to explore how machine learning can speed up the time that it takes for radiotherapy machines to form a segmented plan to avoid vital nerves and organs when treating cancer. If successful, it will free up a lot of time for clinicians, and the algorithms can be developed to be used for other parts of the body.
Other recent endeavours into healthcare include Google's work with Novartis' eye care division Alcon to develop glucose-sensing contact lenses. This would provide diabetes patients with a non-invasive way to measure their glucose levels. The device has the potential for other capabilities such as sensors for air quality and temperature, and the possibility of being powered by an external, portable device. In addition, Google acquired Lift Labs in 2014, makers of the tremor-cancelling utensil for Parkinson's patients. This device allows patients to stabilise their tremors so that they can gain more independence at meal times. The company will now be part of Google's secretive innovation lab to further explore how its technology can improve the management of neurodegenerative diseases.
Apple
When we think of Apple and healthcare, the first thing that may spring to mind is their Apple Health app, which is easily accessible on the iPhone, iPad and Apple Watch. This application uses sensor technology to provide users with information on steps walked, calories burned and heart rate, as well as monitoring sleep, nutrition and mindfulness. Apple has ventured further into healthcare technology with the development of HealthKit and CareKit. HealthKit, an application programming interface (API) allows them to collate and share data with third-party health apps (e.g. FitBit and MyFitnessPal) to make personal health and fitness information as accessible as possible to consumers.
In 2014, they also created ResearchKit, a software used to constantly collect medical and health research from the Apple Health app, transforming the iPhone into a portable research tool. It features several mHealth (mobile health) apps that collect data surrounding different diseases including breast cancer (Share the Journey), diabetes (GlucoSuccess), Parkinson's disease (Parkinson's mPower study app), cardiovascular disease (MyHeart Counts) and asthma (Asthma Health). For instance, Asthma Health can be used as a personalised tool to help asthma sufferers to avoid triggers, take their medication on time, and review trends.
Similarly, Apple has collaborated with John Hopkins Medical to create a medical research app called EpiWatch, which allows epilepsy patients to track seizures, potential triggers and medications and to share personal data with John Hopkins researchers. Medical data is collected through surveys, daily journals and other activities logged on the app. It integrates with the Apple Health app to record heart rate, accelerometer and gyroscope data that provide valuable information on the impact that seizures have on patients during an attack. With this information, the research hospital can gain a better understanding of epilepsy and develop better treatments.
From when it was first discovered, Apple has claimed that this type of healthcare technology has the potential to transform the way in which clinical trials are carried out, bringing clinical research "out of the lab and into the real world".
Samsung
Samsung, the South Korean multinational technology giant, is paving the way in terms of deep learning technology, which is a type of machine learning that works through algorithms called artificial neural networks that are inspired by the function of the human brain. In 2016, they introduced the diagnostic ultrasound imaging device Crystal Vue, which is advanced 3D volume-rendering technology that shows detailed images of a foetus/uterus that can differentiate between soft tissue and bone. This can go a long way in helping clinicians to gain a deeper understanding of what happens to mother and baby during pregnancy.
HM70A with Plus is the most recent upgrade to the portable ultrasound device that allows medical professionals such as sonographers to carry ultrasound machinery on the move. Other portable health tech inventions include CereTom, a portable CT scanner installed in an ambulance to shorten stroke response time; and the IB10, an in-vitro diagnostic device that can transfer blood test results to the hospital while still in transit, improving chances of faster treatment when in hospital.
The conglomerate has also utilised its cutting-edge ultrasound technology in products that can identify breast lesions, and help to determine whether they are malignant or benign, and show malignant risk of ovarian cancer. The RS80A with Prestige Radiology is a great second-opinion tool for radiologists trying to diagnose malignant lesions. One of the newest upgrades, the CEUS+, uses contrast-enhancing imaging to create a clear visual of blood flow and blood vessel expression.
IBM
Computer technology giant IBM has taken cognitive computing to the next level, utilising several different types of artificial intelligence in their creations, including machine learning, reasoning, natural language processing (NLP), dialogue and narrative generation and human-computer interaction. IBM Watson Health is using a mix of these artificial technologies to provide higher-grade cognitive healthcare solutions to the life sciences industry. Example of these include:
A chip that can diagnose life-threatening conditions faster than any laboratory test
A system that can tell whether a patient has a mental illness based on the words that they use
A camera that can look into the molecular structure of a pill and tell whether it is real or counterfeit
IBM has also created several systems to improve patient outcomes, helping with diagnosis and speeding up decision making. For example, IBM partnered with Memorial Sloan-Kettering (MSK) cancer centre in New York to develop Watson for Oncology, a system that utilises natural language processing to assist oncologists when treating patients. Watson can understand contexts and scan information quickly from the patient's medical file, as well as drawing information from its bank of MSK curated literature, medical journals and textbooks. This data is then used to formulate a personalised treatment plan, improving the patient experience. Watson for Oncology has already been trialled in India in partnership with Manipal Hospitals, being used in over 16 facilities and academic centres of the hospital and treating over 200,000 cancer patients.
IMB Watson Health is working with leading global pharmaceutical company Pfizer to bring together immuno-oncology, a breakthrough cancer treatment, and cognitive computing technology to help to accelerate drug discovery within this space.
Will Silicon Valley disrupt the medical device and pharmaceutical sectors? Are they likely to be content with collaborations? Should existing life sciences companies be worried by the growing digital trend, and how can they adapt for the future?
There is no telling what exciting innovations we can expect from digital health and artificial intelligence in the future. It's only a matter of time until the life science industry is forced to pay more attention to these technologies, and we have already seen some proof of this following the multiple collaborations evidenced in this article.
If you're interested working for one of these pioneering life science companies as they venture further and further into digital technology, consider uploading your CV or applying directly to any of our current vacancies.