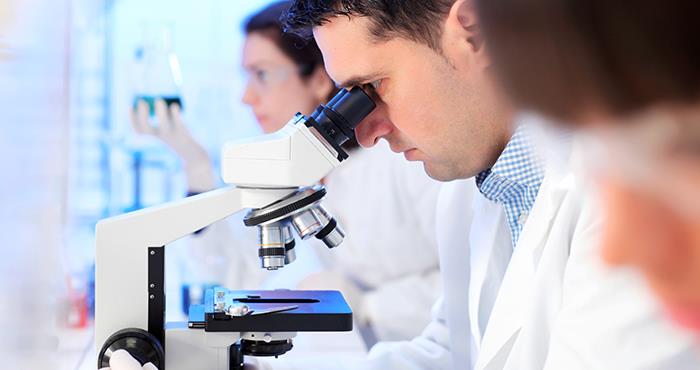 Although the number of new cases of cancer diagnosed every year is rising, the survival rate has doubled over the past 40 years. While the former statistic is concerning and highlights the urgency and scale of the challenge, more positively, the latter suggests that significant progress is being made by the healthcare and pharmaceutical industry in the fight against cancer.
February 4th marks World Cancer Day, an international observance formed by the Union for International Cancer Control (UICC). The publicity around World Cancer Day makes an important contribution to the declining death rates through the generation of awareness that leads to the prevention and earlier detection of cancer. It is also expected to stimulate a wide range of activities and initiatives that will give cancer charities a welcome boost to the contributions that are so vital to raise funds for research and development and market access to treatments.
While development of a cancer-curing vaccine ultimately remains the goal for scientists, physicians and other R&D specialists in the pharmaceutical industry, the sector has made great advances in targeted therapies, hormonal therapies and angiogenesis inhibitors, which are used to compliment surgery, chemotherapy and radiation therapy. Equally important to treatments that remove or suppress cancer cells have been the development of many drugs that improve the quality of life of patients and reduce the side-effects of treatments.
World Cancer Day 2015 carries a positive message with the slogan 'Not beyond us', which aims to highlight that solutions to curing cancer are within reach. This is a feeling shared by many pharmaceutical professionals as we enter an exciting period of drug development in oncology, with more new treatments becoming available and a whole host of innovative therapies in the pipeline.
The most promising recent development in pharmaceutical cancer treatments has been the emergence of immuno-oncology – a subset of immunotherapy that uses and enhances the human body's existing immune response to fight cancer. There are currently 374 experimental cancer drugs in mid-stage trials, according to the IMS Institute for Healthcare Informatics' global outlook report, of which, about 25-30% are immunotherapies.
AstraZeneca has recently received marketing authorisation in the European Union for Lynparza (olaparib) as first-in-class treatment for advanced BRCA-mutated ovarian cancer. Olaparib has shown promise in treatment of other cancers, and the UK-based pharma's pipeline of immuno-oncology therapies is said to be so strong that it was an important factor in its ability to fend-off a takeover from Pfizer in 2014.
The promising cancer therapies Cyramza by Eli Lilly (stomach), Palbociclib by Pfizer (breast), Kadcyla by Roche (breast), Nivolumab by Bristol-Myers Squibb (skin) and Keytruda by Merck (skin, lung and kidney) all made it onto the Global Healthcare list of Drugs Guaranteed to Save Lives in 2015.
With precision medicine—in which treatments are matched to the genetic makeup of the patient and his or her tumour—healthcare professionals are able to determine the best course of treatment for individual patients, which can lead to better outcomes and reduce adverse effects. In fact, all of these advances owe a great deal to the dedication of professionals in the pharmaceutical industry who may have to work on thousands of compunds before they can gain approval for a single treatment.
While radiation therapy, chemotherapy and hormonal therapy have had nearly a century to develop, immuno-oncology is a relatively new field but is already showing all the signs that it has the potential to revolutionise cancer treatment. These huge steps that the industry is making only add to the belief that a cure is not beyond us.
Proclinical assists experienced professionals with finding permanent and contract jobs in oncology and other therapeutic areas within pharmaceutical, biotechnology, medical device and clinical research organisations.