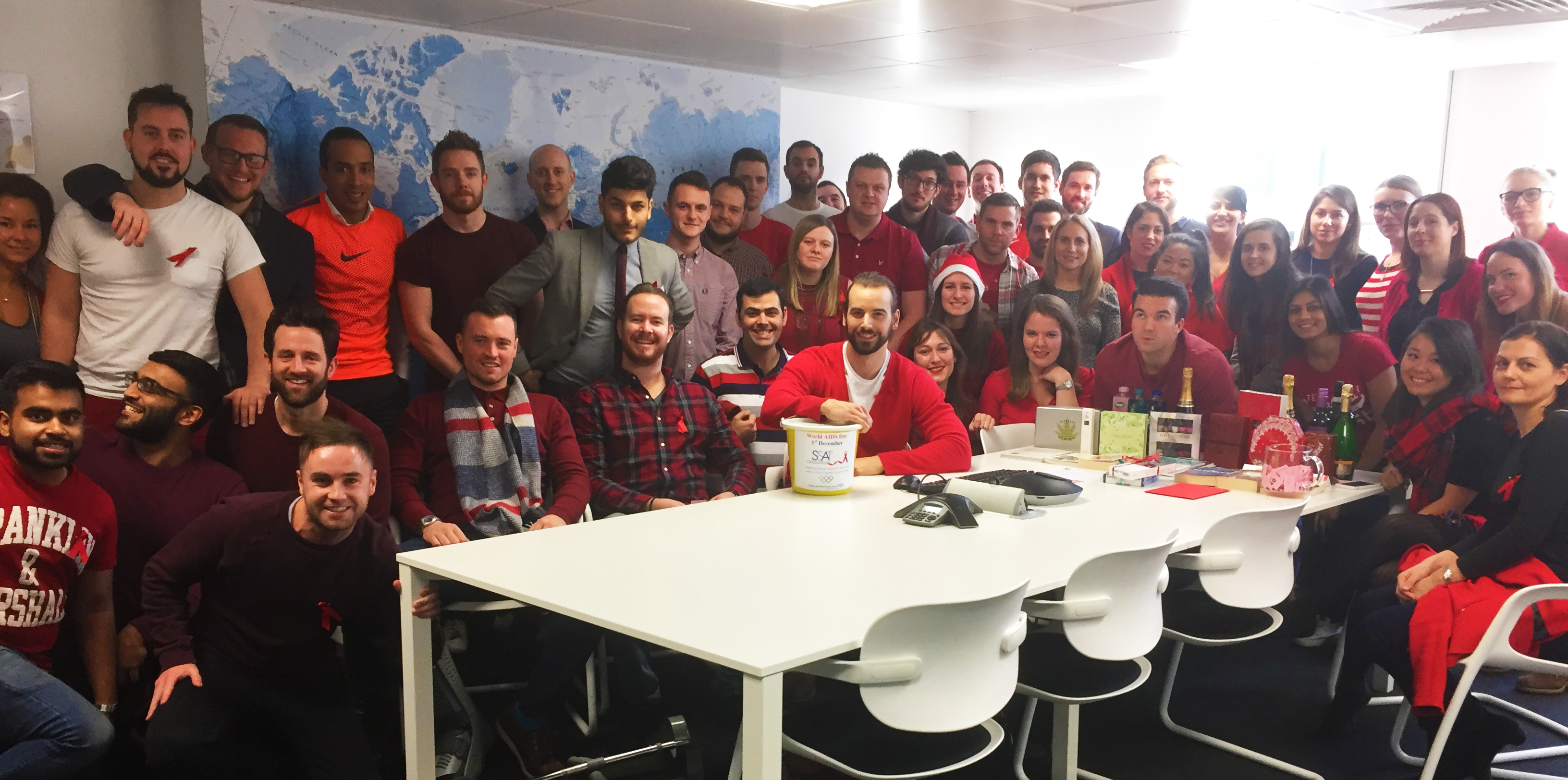 Employees at Proclinical, a global life sciences recruitment specialist, took part in a series of fundraising efforts on World AIDS Day to raise money for St Steven's AIDS Trust – a medical charity that provides vital support for HIV research.
Proclinical recruitment teams in London, New York and Singapore, who wore red for the day – the colour of ribbons worn as an internationally recognised symbol for AIDS awareness – raised over £700 for St Steven's AIDS Trust through collections at their offices and a specially set-up online JustGiving page. Even the company's website was changed from signature blue to red in support of the cause.
Group CEO, Daniel Smart commented, "Here at Proclinical, we spend every day recruiting people who go on to do important work within life sciences, often being involved in life-saving clinical research to help to treat and cure diseases such as HIV/AIDS, which attacks the immune system, leaving a person defenceless against other diseases. Our mission to partner with our clients to help to combat unmet medical need is important to everyone associated with Proclinical, which is why the team chose to fundraise in support of this great cause."
St Steven's AIDS Trust, a charity based at Chelsea and Westminster Hospital in London, supports ground-breaking clinical research required to fight drug resistance and find a vaccine for HIV/AIDS – a disease that claimed 1.1 million lives globally in 2015. It funds vital work by PhDs through research grants, offers patients access to clinical trials and provides training for healthcare workers.
World AIDS Day is an official global public health campaign marked by the World Health Organization (WHO), which takes place every year on the 1st December.
About Proclinical
Proclinical is a leading global staffing services provider that specialises exclusively within the life sciences industry. Our clients include leading global pharmaceutical companies, biopharmaceutical companies, biotechs, clinical research organisations and medical device pioneers.