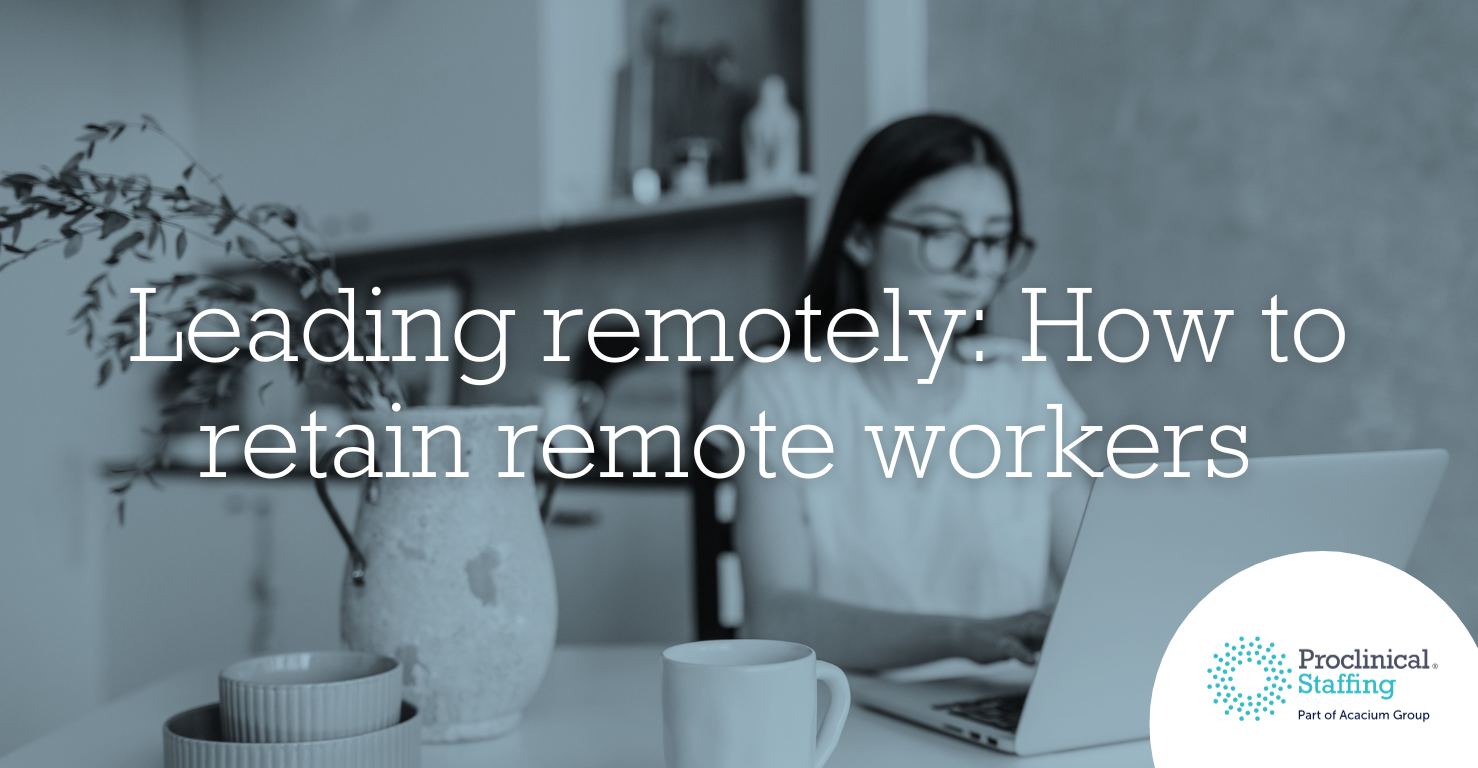 The number of people working remotely was on the rise even before the COVID-19 pandemic hit in 2020. Since then, employers were tasked with managing their teams remotely overnight, causing a permanent shift in the working landscape. Presently, about 16% of global companies are fully remote (Owl Labs, 2021), and many others offer flexible hybrid working models. Thanks to technology, this transition has been relatively smooth, moving numerous processes, events, and meetings online.
Remote work offers benefits to employees, such as increased flexibility, improved work-life balance, and greater autonomy. It is also advantageous for companies, boosting productivity, providing access to diverse talent, and reducing workspace costs. However, despite the numerous advantages, remote leadership can be challenging due to the absence of face-to-face interaction. In this blog, we explore the challenges of remote leadership and how to overcome them, from attracting the right talent, and smooth onboarding, to retaining and engaging them effectively.
Retaining and engaging your team
Once you have found and integrated the right people into your team, you want to make sure they feel part of something and want to stay, even though they may be physically distanced from their colleagues. As a leader, retaining and engaging people from afar can feel like a daunting task but it's important to be aware of the common reasons people feel disconnected and know how you can best deal with those to ensure you are doing everything to make them want to stay and thrive in your organisation.
Lack of face-to-face interaction
Without face-to-face contact, employees can often feel lonely or distanced from their team. Some team members may also struggle with more limited access to managerial support and communication.
41% of remote workers, the biggest change in their work concerns collaboration and communication with peers (Buffer, 2021). The most effective leaders have regular day-to-day interaction with their remote team. Just because your team is working remotely doesn't mean you need to cut back on face-to-face meetings. It's important to give employees a forum where they can interact regularly with the leadership team so they feel like you value them. Just having instant messaging or email communication is insufficient. Remote workers benefit from an array of communication technologies, such as video conferencing, which enables participants to engage in a more personal way. Video calling is especially important for complex or highly personal discussions as it feels more sincere than emailing or a traditional phone call.
Slow decisions
Finding solutions or making decisions quickly can be challenging for remote employees. Unfortunately, there's no simple solution that can guarantee you a satisfactory outcome for every scenario. However, there are certain measures you can have in place to help you ensure the team is aligned, despite not being together in person.
As a leader, set clear expectations of how you would like the decision processes to work. As you can't be physically present, you need to be prepared to give them autonomy, but it's also important they understand getting input from the rest of the team is pivotal. Giving everyone access to the information they need is essential. When every team member is encouraged to share, and everyone has access to the data, remote work maximizes productivity and decision-making instead of the opposite. Having a set time to catch up on your projects each week or month can also be helpful for making sure everyone is on the same page and has time set aside to give their input.
Low Productivity
As a leader, you may be concerned employees won't work as hard or as effectively remotely as they do when they are in an office. If workers aren't being productive, this could be because they are feeling disengaged. Whilst most workers demonstrate an increase in productivity while working at home, some employees struggle to be productive in their own surroundings. You may need to offer these members of your team additional support or use innovative ways to keep an eye on their progress so they can stay on track.
Productivity in any workplace relies on structure and motivation. Create that structure by defining clear roles and responsibilities, setting clear timeline, and by keeping everyone informed on who is doing what. Motivation is also key to employee engagement. Regular feedback is critical to keeping your team motivated to be productive, as it helps with aligning expectations and objectives, and shows you're invested in them and their work.
Effective leadership is pivotal to any successful life science company. Good leaders are always willing to learn and adapt to new ways of doing things. If you're keen to take your leadership skills to the next level, download our leadership guidebook