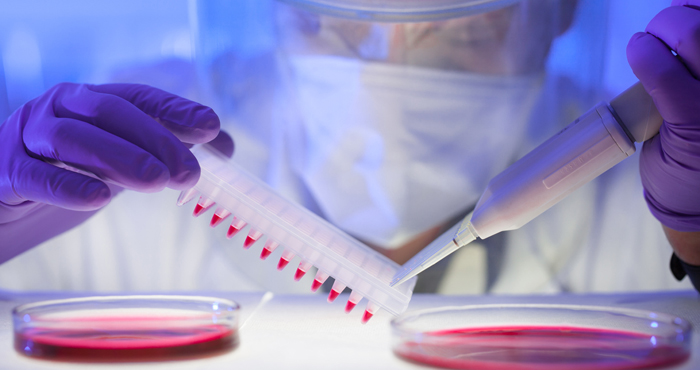 As many as 1,688,780 people in the US alone expect to be diagnosed with cancer this year, leading to an unprecedented and skyrocketing demand for better oncology drugs and treatments. Cancer is one of the most feared diagnosis among patients, with over 200 types of the disease as it can affect almost every organ or tissue in the body.
Pharmaceutical and biotechnology companies are making incredible strides forward with the development of many innovative and effective treatments for some of the leading causes of death in the world, one of which is lung cancer. Despite increasing cases, survival rates of cancer are improving significantly meaning that cancer is no longer a death sentence for many.
Proclinical has compiled the top 10 list of best cancer drugs in 2018, thanks to their outstanding success so far in treating various types of cancer.
10. Neulasta
$1.11 bn
Amgen
This cancer drug has been specifically developed to combat a particular side effect of breast cancer chemotherapy - neutropenia - which is a low count of white blood cells that leaves patients vulnerable to infection. Taken after each cycle of chemo, Neulasta works by stimulating bone marrow to produce more white blood cells which helps the body restore its ability to fight infection. The drug has proven effective in cutting down the duration of severe neutropenia to 1.7 days instead of 5-7 days.
9. Ibrance
$1.13 bn
Pfizer
Ibrance, a targeted biologic therapy used for chemotherapy, has been developed to treat breast cancer - the most common type of cancer. The drug has been approved to use on advanced and secondary cases of breast cancer, and is administered in combination with a hormone therapy. Ibrance works by blocking the effects oestrogen (a female hormone), which stimulates the growth of tumours. This helps slow down the progress of the disease. In November 2018, a phase 3 trial showed that when Ibrance was combined with Faslodex, it significantly extended the lives of patients with advanced breast cancer, suggesting that the drug could soon be used as a new standard of care.
8. Opdivo
$1.8 bn
Bristol Myers Squibb
Opdivo is an immuno-therapy that uses a monoclonal antibody to stimulate the body's immune system to kill cancer cells. The drug has been approved to treat a multitude of different cancers, including skin, lung, head and neck, bladder and classical Hodgkin lymphoma. Various studies into the effectiveness of Opdivo on different cancers suggested that it extended the life of 73% of skin cancer patients, 66% of lymphoma patients and 66.5% of bladder cancer patients.
7. Imbruvica
$2.6 bn
Johnson & Johnson/Pharmacyclics
Another bestselling oncology drug is tyrosine inhibitor Imbruvica. The drug is used to treat various B cell cancers such as mantle cell lymphoma, chronic lymphocytic leukaemia and Waldenstrӧm's macroglobulinemia (a type of non-Hodgkin's lymphoma). According to a recent study, patients being treated with Imbruvica experienced a much better quality of life than those taking similar drugs. The drug also reportedly has a superior adverse event profile and was better tolerated by patients.
6. Zytiga
$3.5 bn
Johnson & Johnson
Zytiga is a hormone therapy drug developed to treat prostate cancer, the most prevalent cancer in men. The drug treats patients with prostate cancer that has spread to other parts of the body. As prostate cancer needs testosterone in order to spread, Zytiga works by blocking the enzyme, cytochrome p17, that helps produce it. This causes the tumour to either shrink or slow down. NICE reports that the drug not only extended life but improved quality of life, by reducing pain and improving mental and physical health.
5. Keytruda
$7.2 bn
Merck & Co
Immuno-therapy cancer drug, Keytruda, is made up of antibodies that boosts the body's ability to trigger an anti-tumour response that helps it attack cancer cells. It has been approved to treat many types of cancer, including non-small cell lung, classical Hodgkin lymphoma, melanoma, gastric and cervical cancer In 2019, Merck announced plans to fast track the use of Keytruda to treat prostate and head and neck cancer. Trials have shown a 44% reduction in risk of death or the disease worsening with Keytruda.
4. Rituxan
$7.6 bn
Roche
Rituxan (rituximab) is just one of Roche's many cancer biologic success stories. The monoclonal antibody is used to treat many types of blood cancer including non-Hodgkin's lymphoma and some leukaemias, as well as for other diseases such as rheumatoid arthritis and vasculitis. The antibody works by attaching to B cells that will cause the cell to die (apoptosis).
3. Avastin
$7.7 bn
Roche
Making the top three cancer drugs in 2018 is Avastin (bevacizumab), taking another spot in Roche's star portfolio of blockbuster oncology drugs. The monoclonal antibody drug works by reducing the supply of oxygen and nutrients to a tumour and preventing the growth of new blood vessels. Contributing to its success is its ability to treat a variety of cancers including kidney, cervical, ovarian and brain tumours.
2. Herceptin
$7.9 bn
Roche
The second top selling cancer drug, Herceptin (trastuzumab) another monoclonal antibody developed by Roche. The breast cancer drug is administered via injection and works by attaching itself to HER2 receptors on cancer cells to stop them from growing. Boasting a very high survival rate, Roche is currently looking to improve efficacy further by developing combination drugs. Back in 2017, various biopharmaceutical companies were granted permission to begin making Herceptin biosimilars that are now becoming accessible in large markets worldwide. In 2018, biosimilars Tranzimera (USA) and Ontruzant (Europe) were approved, providing more access for patients to this life-saving drug.
1. Revlimid
$9.8 bn
Celgene
Top of the best cancer drug list is Celgene's Revlimid (lenalidomide). This drug has been very successful in the treatment of multiple myeloma as it promotes immune responses that slow tumour growth. It is also used to treat myelodysplastic syndromes (MDS). Prior to the development of Revlimid, prognosis for patients diagnosed with multiple myeloma was poor so in the years following the drug's entry to market, survival rates have soared.
Proclinical Staffing is proud of the part that it plays in recruiting the skilled oncology professionals that help to develop new life saving cancer therapies. If you are interested in oncology jobs, please upload your CV to enable our specialist recruitment consultants to match your skills and experience with suitable roles.