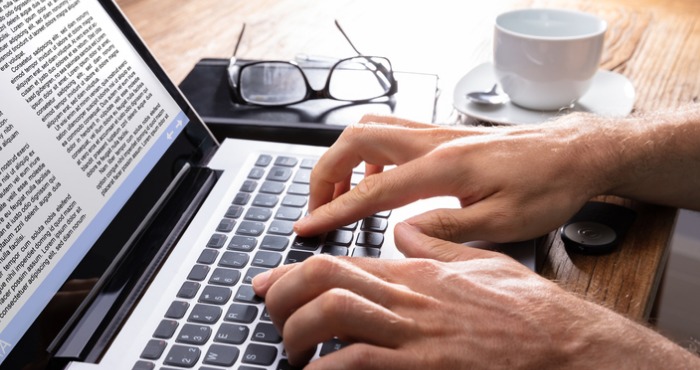 A career in medical communications is an ideal way for natural communicators to utilise their academic knowledge and expertise to further clinical research and educate the scientific community, healthcare professionals and patients. In a thriving life science industry constantly on the brink of scientific discovery there is plenty of opportunity for med comms professionals to progress their career in new and interesting ways.
Whether you work in-house at a life science company or for an agency, medical writers are usually offered on-the-job training or a structured training program. Natural progression means that after the first year you will have begun to establish a varied portfolio of materials, moving into an established medical writer job. However, to progress further and ensure a higher earning potential, there are things that you can do to help define and develop your medical communications career:
Consider an agency
Working for a med comms agency is a great way to broaden your experience in ways that are not possible working in-house for a single employer. Agency work offers a vibrant, busy environment where you will be exposed to different clients, therapy areas and types of deliverables. Gaining a breadth of experience working with many clients on different projects will help you build up a diverse and varied portfolio, and makes you an attractive prospect for employers as you progress.
Choose the right agency
There are many med comms agencies out there but choosing which to work for could dictate the direction in which your career develops.
Things to find out during a med comms interviews:
What's the company turnover?
This will paint a good picture of whether people enjor working there. This could hint at things like a good work/life balance and attractive employee benefits. These things will help motivate you to work harder.
What are the learning and development opportunities like?
Try to find out if there is a clear and achievable career progression structure in place.
Is there an area of life sciences that the agency focuses on?
Find out if their clients represent a range of therapy areas. It's a good idea not to pigeon-hole yourself by becoming too specialist early on. For more senior roles, you'll be expected to have good knowledge of multiple therapy areas.
What are the types of clients/projects/accounts you'll get to work on?
Try to avoid agencies that are heavily reliant on a small cluster of clients as this will mean much less variety of work, in addition to less job security in the event that they lose an account.
Change employers
While your company may offer development opportunities, make sure that you take full control of your own career progression. Instead of waiting years for the next promotion, consider moving to another employer to accelerate this progression. Many people are afraid to move too early, worried that this will reflect badly on their resume. However, in the med comms industry there is a high tolerance for changing company/agency, with the average time to move only 2.2 years.
Develop your skills
Take every opportunity to develop additional skills aside from writing and editing. These skills will be useful in setting you apart from others, helping to speed up your career progression.
1. Research:
Improving your research skills can prove very valuable when presented with an opportunity to take on a new project you have little experience in. Medical writers are expected to provide accurate information on every topic they write about - essentially becoming experts in the subject area.
2. Mentoring
Becoming a mentor to trainees and students is a great way to showcase your potential for a management position. It shows that you're proactive, knowledgeable and most importantly, a team-player. Becoming invested in other people's professional development proves that you've got what it takes to be a leader.
3. Project Management:
Consider taking courses to develop your project management skills. This experience will give you a boost if you wish to move into a strategic role later on in your career.
4. Client interaction
Take every opportunity to interact with clients so you develop your client management and presentation skills. Experience working with external clients will facilitate your move into high-level client services and strategy roles.
5. Networking
Attend as many industry events as possible to improve your networking skills. As a good communicator, you've already got a head start. Learning how to network can help you professionally, by winning business for your company or personally, by helping you find new job opportunities.
Join industry groups
Becoming a member of industry groups can be really beneficial to your career. Membership grants access to informative newsletters, insight into industry changes, important networking events and even workshops to help expand your knowledge and develop new skills.
Example med comms groups to join:
European Medical Writers Association (Europe)
American Medical Writers Association (USA)
If you are interested in getting a medical writer job, or already have a few years' experience and are looking for your next opportunity, you can apply directly to any of our med comms roles on Proclinical's job board.
Alternatively, you can contact medical communications specialist consultant, George Watson, directly on +1 (336) 842-8682 or via g.watson@Proclinical.com for information on available roles that are in line with your skills and experience.