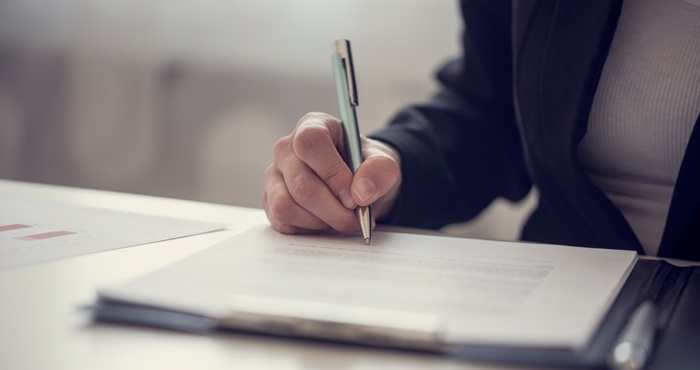 How to become a medical writer
Jobs in medical writing have many perks. It can be a comfortable step away from academia whilst staying firmly connected to science and research. There's flexibility, variety, plenty of scope for progression and the chance to earn a very respectable salary.
However, getting your foot in the door can be tough, mostly because of the advanced qualifications and deep scientific understanding needed for medical writer roles. Do you have what it takes to become a medical writer in the life science industry?
What is a medical writer?
A medical writer is someone who applies the principles of clinical research in developing documents that effectively and clearly describe research results, product use, and other medical information. There are two types of medical writer jobs:
Regulatory medical writer
Regulatory medical writer roles are very scientifically driven and involve the production of regulatory documents for the different phases of clinical trials.
Technical medical writer
Secondly, there is medical writing within the medical communications sector. These roles involve producing literature that educates healthcare professionals, patients and more general audiences - who may not have much scientific understanding – about drugs, biologics and medical devices.
What does a medical writer do?
Regulatory medical writer jobs are involved in creating and reviewing documentation that relates the different phases of a clinical trial, as well as market authorisation. This is principally clinical study reports (CSRs), clinical study applications (CTAs) investigational new drug applications (INDAs) and marketing authorisation applications (MAAs). It is important that medical writers produce documents that fulfil legal requirements and are in line with regulatory guidelines.
A key skill of medical writers is to be able to present scientifically technical information as clearly and accurately as possible, which is vital when dealing with the complex process of a clinical trial. Another important aspect of a medical writer's job description is to work cross-functionally with regulatory affairs and clinical operations teams to compile the correct regulatory and clinical data needed for the documentation.
Medical writers working in medical communications spend their day producing documents about recently launched drugs, or creating presentations and writing journals/articles for healthcare professionals to support their continuous medical education. Medical writers may also run communication and publication campaigns alongside a clinical trial, as well as creating advertising and marketing materials to promote a drug already on the market. Medical writers in this field will work closely with the medical affairs team to ensure that the information they are relating about a drug is accurate.
How do I become a medical writer?
A degree in a life science or other health-related discipline is usually needed to start a career in clinical research. But how else can you get your foot in the door?
Qualifications:
To become a regulatory medical writer, you will usually be expected to have at least a PhD although often medical doctors or those with in post-doctoral research are more desirable. In some cases, a degree or master's in a relevant life science subject may enable you to apply for assistant/associate medical writer roles. Certificates and certifications are additional credentials that demonstrate your knowledge and proficiency in the medical communication field, can also be beneficial and help you stand out from the crowd.
Experience:
Experience in academic settings or as bench scientists, pharmacists, physicians, or other health care professionals can be beneficial.
However, if you don't have academic experience, becoming a junior medical writer is often a good gateway. A junior medical writer will support more senior medical writers and will be responsible for collating clinical study reports, assisting in writing tasks and preparing applications and supporting documents. This is a great way to gain medical writing experience and build on your scientific expertise to later apply for senior medical writer jobs.
What are the different career paths of a medical writer?
Candidate A - Pharma/biotech
Candidate A has a PhD in molecular biology. They currently work within the medical writing team of a small pharmaceutical company and enjoy a lot of flexibility, spending an equal amount of time working from home and at the office. Candidate A is looking to move into a head of medical writers job, where they would be responsible for managing a team of permanent and contract medical writers.
Candidate B – CRO
Candidate B has a background of post-doctoral research in oncology and worked for a leading contract research organisation (CRO) for a number of years. Candidate B benefitted from the varied work and opportunity to collaborate with lots of different pharmaceutical and biotechnology companies who are developing innovate oncology drugs and biologics. They are now looking to move into a more senior medical role working at a start-up oncology biotech.
Candidate C – Agency
Candidate C holds a life science bachelor's degree and was interested in applying their scientific knowledge to a medical communications medical writer job. They began working for a medical writing agency in a junior medical writer role and, after a few years, Candidate C built up a varied bank of experience producing educational and promotional content for various life science companies. They are now a fully-fledged medical writer working for a small pharmaceutical company.
Candidate D – Contracting
Candidate D is a PhD educated medical writer with over twenty years' experience working in the pharmaceutical industry. Having accumulated strong experience authoring and compiling regulatory documentation spanning the entire drug life-cycle, Candidate D chose to use their expertise to become a contract medical writer. Freelance medical writer jobs afforded this candidate greater flexibility, a wider choice of projects and higher rates of pay.
If you are interested in getting a medical writer job, or already have a few years' experience and are looking for your next opportunity, you can apply directly to any of our medical writer vacancies on Proclinical's job board. Alternatively, you can register your interest by uploading your CV on our website, and our specialist recruitment consultants will be in touch with suitable medical writer roles.