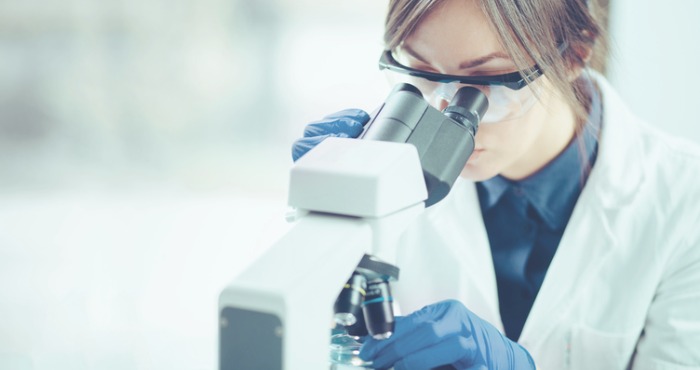 Young adults, usually affected directly or indirectly by diseases such as cancers, Alzheimer's disease or mental illness, decide to pursue life sciences courses with the ultimate aim of contributing to drug discovery and medical technological development through academic research. However, it is not always possible for these scientists to remain within research for various reasons, so transitioning from academia to industry is necessary for many. In this article, Proclinical offers a few tips to help academics transition smoothly into a role within the life sciences industry.
Life science students tend to pursue undergraduate and post graduate courses in subjects such as biochemistry, pharmaceutical sciences, molecular biology or biomedical sciences in order to pursue a career in academic research. However, after the completion of their doctoral studentship or PostDoc funding, young academics face a wall: the lack of continued funding due to fierce competition. In many countries, including the UK and USA, the grant/fellowship success rate is estimated to be a mere 20%, and figure is lower still in some EU countries (15%).
An alternative pathway to follow is pursuing a career in a financially stable and established environment – the life sciences industry. Pharmaceutical and biotechnology companies are supported by private stakeholders as opposed to relying on the academic model of funding. This protects life science companies from the insecurity experienced by scientists conducting research in universities or the public area. Therefore, it makes sense to explore what career opportunities are available to graduates in the life science industry.
Here's some advice from Proclinical on how to plan and manage your career if you want to leave academia and join the commercial life science arena:
Don't just consider R&D positions
Swap your white coat for a white collar. Become a scientist in a suit! See below a few examples to show how you can apply your academic expertise in various areas of industry:
Medical/Pharmaceutical sales: If your Ph.D. project was based on using MRI imaging, utilise your knowledge to help sales of medical devices with a focus on biophysical/biomedical imaging.

Validation: If your M.Sc. project covered antibiotic resistance and you have acquired a vast range of microbiology knowledge and testing, this will be incredibly valuable and applicable in a quality control role.

Pharmacovigilance: If your last post doc project was concentrated on the study of adverse effects of a new small molecule, how about digging deeper into this area and becoming a drug safety specialist or pharmacovigilance associate in a post-marketing role?

Medical Affairs: If you were confident presenting at a global conference in front of 3000 researchers about the promising results of a new inhibitor developed in your lab, you should use this confidence and expertise to strive for a career as a medical science liaison, medical information officer or medical writer.

Talent acquisition/HR/recruitment consultant: If you love science but also really love working with people, you'll make a successful talent acquisition manager for a global pharma company or specialist life science recruitment consultant.

Consider doing an industry year as an undergraduate
It may seem easier to finish your degree in three years, but a year of industry will set you in good stead for the future. Opt to study for a course that includes a sandwich year (bachelor's) or select an iCASE/Industrial studentship (PhD). Many universities will offer a four-year degree that allows you to work for one year at an organisation within the industry. This gives you an industry-orientated skillset and invaluable experience that automatically puts you at an advantage when looking for a job later on. It's even possible that you'll be offered a job with the same company after finishing your course.
In the UK there is a growing number of doctoral studentships funded by private companies. Go for one! Again, chances are they may offer you employment after your thesis submission. Another way to gather some commercial experience is to apply for postdoctoral training that may be sponsored by an external business or life science company.
Finally, put your free time to good use while studying as an undergraduate! Apply for a summer internship/student placement with a pharma company if your course doesn't offer a year in industry. This will provide some insight into the pharma sector and give an extra edge to your CV.
Be clear on your CV
Be explicit when you list all the skills that you possess by using full descriptions and abbreviations in your CV. Many assume that by stating that they studied biochemistry, the people reading their CV will automatically understand what skills and techniques they have learned from studying this subject. Bear in mind that not everyone involved in the application process is going to be a specialist in your field, unless you are working with a specialist life science recruitment consultancy, so ensure your skills, experience and any academic achievements are clearly stated on your CV.
Get the right references
When applying for jobs, references should ideally come from someone who works in industry. Whenever you submit an application for a job, do not bother your PI or supervisor, concentrate on providing a referee who you have worked with within industry.
Whatever your academic background, there will undoubtedly be a fulfilling career related to your area of expertise and interest in one of the various sectors within the life science industry. However, bear in mind these useful steps to help you emerge from the world of academia into the booming, dynamic life science industry.
For more information and advice on trying to break into the life science industry, visit Proclinical's career advice blog. Alternatively, you can speak directly to one of our specialist life science consultants, who are highly experienced in placing candidates with highly-academic backgrounds in roles across many life science sectors including preclinical/scientific, medical affairs, regulatory affairs, quality assurance and pharmacovigilance.