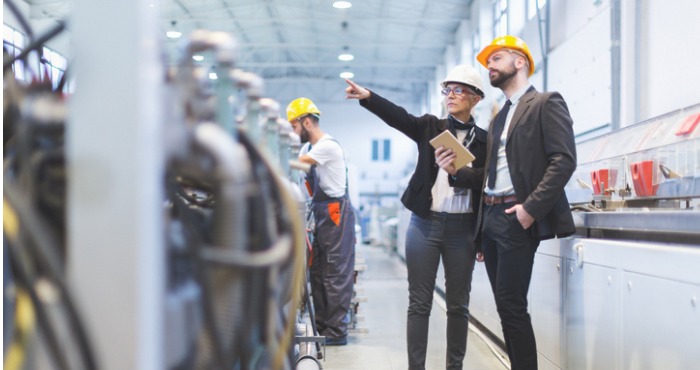 As compliance expectations of life science manufacturing facilities are always increasing due to the importance of patient safety, a company will likely receive a few 483 observations from the FDA. However, there are a few things to bear in mind that will help companies do everything in their power to prevent 483 observations.
What is a 483 observation?
A 483 observation is issued by the FDA inspector following an audit of a company's manufacturing facility. The document outlines any violations of Good Manufacturing Practices (GMPs) and other related Acts concerned with the proper manufacture of drugs, devices, food and cosmetics in the USA. The observations are listed in order of importance and the 483 observation is not always an exhaustive list so you may have to liaise with the FDA to gain better understanding of the overall inspection
Why you don't want a 483 observation:
Severe Consequences: Failure to respond to the FDA on each individual item on a 483 letter and then not rectifying any issues can cause serious consequences for a company. There are often cases where manufacturing facilities are shut down and/or the responsible people are sent to prison.
High cost: There is a lot of cost, resources and time needed for remediation projects. Life science companies will find that the focus is steered away from innovation which is necessary to retain a competitive advantage in the industry
Bad Press: News of manufacturing malpractice is likely to reach social media and other news platforms. Depending on the severity of the deviations, this exposure can damage the company's reputation in the eyes of patients, stakeholders and competitors, who will leverage any negative publicity to gain an advantage.
Common 483 observations:
Corrective and Preventative Actions (CAPAs) not taken care of. CAPAs in manufacturing are written processes that aim to resolve any issues that could lead to nonconformities during audits and inspections. Unresolved CAPAs are commonly listed on a 483 form.
No written procedures. Without written procedures, it is harder to ensure that all staff adhere to regulatory guidelines and meet manufacturing standards.

FDA officials will often take note of a lack of written procedures for this reason.Discrepancies/deviations from GMP and other related manufacturing legislation.

Data Integrity issues. There are very often concerns surrounding access rights and the control of data files.
How to prepare for an FDA inspection:
Although there's no way of controlling what happens during an FDA inspection, there are things a company can do to prepare for it as best they can. While this is by no means an exhaustive list, consider the following points carefully:
Close all CAPAs and ensure that root analysis is carried out

Check Data Integrity regulations closely and ensure the right people are granted access rights

Make sure everything is written down: all procedures, activities, protocols etc.

Avoid a paper-based system as this is hard to keep track of

Simplify SOPs and maintain and update them regularly

Ensure staff are well trained on company procedures and have sound understanding of manufacturing practices like GMP

Demonstrate commitment to quality control by handling all documentation errors and complaints, Out of Specification (OOS) results, Out of Expectation (OOE) results and Out of Trend (OOT) results in a timely and precise fashion

Hold mock inspections regularly to ensure staff know what to expect and everything is kept up-to-scratch.

Tidy up the site and clean all equipment

The FDA inspector could ask to review any type of data, so ensure that everything is readily available on request.
If a company has a strong internal audit procedure, this will significantly improve its chances of avoiding a 483 observation. Adhering strictly to quality control regulations and following internal procedures at all times will help staff operate at a consistently high level.
Worried about compliance? Proclinical can provide quality professionals to help your business get audit ready. Speak to a specialist at Proclinical today to discuss your quality assurance or remediation staffing needs.