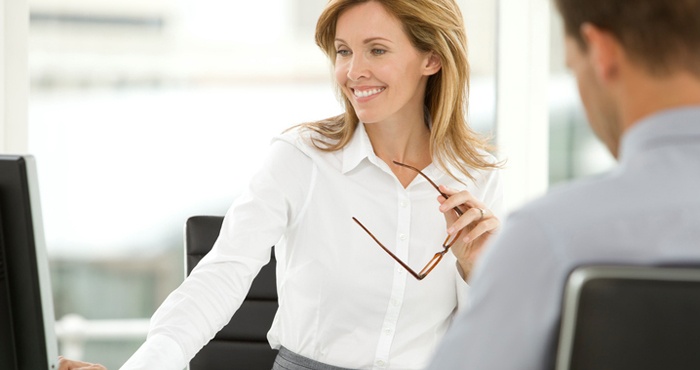 Have you ever been reluctant to search for a job through a recruitment agency due to widely-held beliefs about how recruiters conduct themselves? In reality, many myths surrounding recruitment have much less truth than you'd think. Recruitment consultants are predominately open and enthusiastic individuals who are dedicated to connecting candidates with their ideal employers. To dispel the recruitment myths standing between you and your dream job, read on!
Recruiters send too many CVs to employers
A common misconception is that recruiters send a huge quantity of CVs to employers no matter how suitable or unsuitable, hoping that one or two will be chosen to get through to the interview stage.
In truth, if this was the service offered to a client and the CVs they received were irrelevant or of low quality, clients would simply lose trust in the recruitment company and seek another, or turn to internal talent acquisition teams. Trust is key to the relationship between recruitment agency and employer, and between you and the recruiter. Therefore, recruiters like to demonstrate that we are adding value by providing CVs that a company hasn't managed to find elsewhere.
For example, Proclinical's recruitment consultants send a shortlist of CVs for each individual role, all of which are carefully selected to ensure your skillset closely matches the job description. Only these chosen candidates are put forward, taking into account your availability and commitment to the role. If the employer requests more CVs, then we will continue to put forward relevant candidates for the role. This enables the employer to make the most efficient decision about who they wish to select for interview.
Recruiters never give feedback
This is a regular complaint by candidates. Lack of feedback is something that candidates have experienced at least once in their lives. You may have had the same problem when applying to employers directly. Recruiters will also endeavour to pass on feedback from the client, although often this is out of their control.
For example, at Proclinical we try to agree a time on a certain day that we can commit to giving feedback from the employer(s) we have presented you to.
However, sometimes on that given day we are unable to give a definitive answer due to delays and our clients' ever-changing situations.
Everybody in recruitment must be agile but we understand the frustration of receiving no news, so will always give regular updates to ensure that you know where you stand following an interview. Where possible, we agree with the employer in advance when we can expect feedback on your process so that you can organise your own time and applications around it.
All they care about is making a placement
This is possibly the biggest criticism recruitment consultants face. You may feel that, because recruiters usually work on commission, their focus is filling the role as quickly as possible to receive reward. While it cannot be said for every individual recruiter, this is largely untrue because we understand the importance of getting the hire right for both you and the employer, so that you are happy and want to stay at the company we introduce you to.
Recruitment consultants are lively, naturally inquisitive people and enjoy communicating, making them genuinely interested in people's lives and careers. Those who are solely interested in monetary reward could easily find success in a sales role that did not demand such a personable approach.
Clients must be able to rely on their recruitment company to find the most technically-able and culturally suitable candidate to join their organisation. In turn, you place trust in Proclinical to work in your interest to further your life science career. These principles of delivery and trust are the cornerstones of Proclinical's business.
They don't know anything about the industry

Recruitment consultants must have a certain degree of knowledge and understanding of the market that they are recruiting for, otherwise they are simply unable to do their job. The recruiter must understand more than the job description and be aware of how the role fits within the wider department/company/industry. It is also very important for recruitment consultants to become familiar with industry terminology and acronyms to effectively find people with the relevant skills and experience for the job.
Whilst more generalist recruitment agencies that work across multiple industries may have less specific market knowledge, there is always the option of finding a job with a specialist recruitment company to ensure a deeper understanding of the roles you are looking for.
For example, Proclinical specialises in life science recruitment. More than half of our recruitment consultants have a life science related degree or have previously worked in the industry. Every recruitment consultant undergoes rigorous training to ensure they have the necessary industry knowledge needed to understand even the most niche skillsets.
Therefore, strong understanding of the industry and job market is an essential requirement for any recruitment consultant, although the depth of knowledge may vary depending on how specialist the agency is.
They ask too many personal questions
Recruiters asking many questions – many of which seem too personal - is a common concern when you're seeking a new role. It's natural not to want to give too much away. Whilst everyone retains the right not to divulge personal information, it may be helpful to understand why recruiters ask such seemingly intrusive questions.
Questions surrounding reasons for leaving your current job, personal circumstances, living situation and family relationships may not appear to be relevant, but in fact they are very important in establishing your suitability for the role. For example, Proclinical's recruitment consultants ask these questions to paint an accurate picture of your needs and requirements to ensure that the role is ideal for you, far beyond the skills and experience needed for the job. This could be matching you with a company that shares your values and interests.
For example, if your reason for wanting to leave your current job is a long commute, the recruiter will be sure to only put you forward for roles that are within a certain distance from where you live. Similarly, recruiters need to know about your personal needs - which is often based on your family situation - such as flexible working hours or relocation.
As much as these questions may seem too personal at the beginning, it becomes abundantly clear why they are necessary and how they will be ultimately helpful to you both personally and professionally.
All they do is find CVs and pass them on
The day-to-day life of a recruiter is varied and certainly not limited to finding and passing on CVs to employers. While this is an important part of recruitment consultant's responsibilities, it's only the tip of the iceberg. Realistically, employers are unlikely to outsource such a basic task unless there are other services provided. These 'other services' are the most valuable services we provide – both to our clients and candidates.
Indeed, recruiters spend a lot of time communicating with both employers and candidates to gauge their needs and requirements, as well as to manage both parties' expectations. This is a vital part of a recruitment consultant's job, as the ultimate goal of every placement is to fulfil yours and the employer's needs simultaneously.
At Proclinical, our recruitment consultants dedicate much of their day to meeting with candidates face-to-face, helping them with their CVs, obtaining references, speaking to potential employers on their behalf, preparing them for interviews and advising them on how to handle challenges such as handing in their notice and starting a brand-new role.
Ultimately, engaging with a recruitment consultant on your next job search is a great way to ensure that you get the right position for you and your career, in which you get to enjoy speedy, hassle-free and personalised services.
If you're a life science professional and we've managed to reassure you of the value recruitment consultants can add to your job search and future career, start your journey with us today. Begin by <="" a='' title=''>uploading your CV to our website or applying directly to one of our current job opportunities.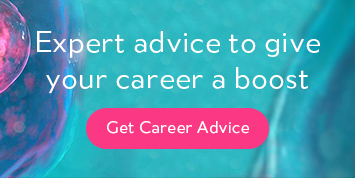 ="">