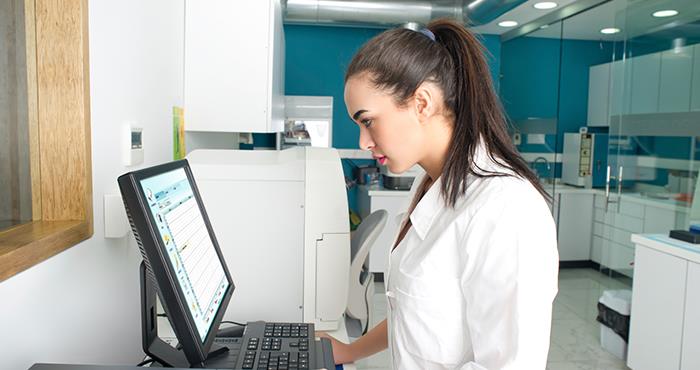 A career as a clinical research associate appeals to many because it can be rewarding and varied. Proclinical receives a high number of applications to our CRA jobs, but what separates the successful applications from those that are rejected?
Although there are are many variables to consider, the two most common reasons why applicants are repeatedly unsuccessful in applying for clinical research vacancies are usually insufficient experience for the role and a poor quality CV.
Companies that conduct clinical trials must adhere to strict regulations, such as Good Clinical Practice, so they are very selective when recruiting CRAs. Therefore to get hired as a CRA is very difficult without any previous experience. You will usually need around 2 years of monitoring experience, often as a clinical trials administrator (CTA) or clinical project assistant (CPA), before you will be considered for a CRA job.
How do I get clinical monitoring experience?
Getting your first job in clinical research can be challenging, and many graduates at the start of their clinical research career can become frustrated by the 'catch 22' scenario: they can't find work because of a lack of experience and they can't get experience because they can't find work. Clinical Research Associate roles usually require candidates to have experience in clinical research monitoring and a degree in a life science or other health-related discipline. Although not usually necessary, a Master's degree (MSc. or equivalent) or a PhD can be advantageous. It is wise to try to utilise connections and opportunities at your university to gain some experience while you are still studying.
For those who have recently graduated, graduate recruitment programmes are available if you know where to look. Generally, larger companies are far better equipped to take-on inexperienced graduates and are more likely to offer programmes such as graduate assessment days and internships. Research who the top pharmaceutical companies, contract research organisations and medical device manufacturers are, and look out for opportunities on their career websites. Their Facebook, Twitter and LinkedIn pages are also great places to find out about graduate programmes, so keep a close eye on them too.
You might be able to gain experience by working on academic projects or working within a healthcare body such as the NHS in the UK. Although these are good ways to gain experience, moving into a commercial environment later can be quite different and you might have to take a more junior position with a lower salary than you are used to.
Below is a sample of current CRAs that Proclinical has recently placed into new roles, to give you an example of what experience other people have gained between leaving university and when they got their first CRA position.
Candidate A: Worked as a data entry assistant at a large pharmaceutical company for 12 months after leaving university. After gaining experience assisting in data entry of clinical studies, she was able to move to another large pharmaceutical company as a junior CRA.
Candidate B: Spent 2 years as a scientific coworker, performing preclinical investigations through her university before taking a job as a research assistant at a contract research organisation, providing administrative support to CRAs for 12 months and then working her way up through the company.
Candidate C: Worked as a pharmacist, administering prescription and OTC medications and providing patient counselling. After 2 years he was able to get a job as a medication safety officer at a large pharmaceutical company and later was promoted to CRA.
Tips for applying to clinical research jobs
Even with all of the relevant qualifications, skills and experience that you need to become a clinical research associate, there can still be challenges in landing your perfect job. A few simple changes to your approach can give your CV a better chance of success.
Be realistic about the types of jobs that you can attain. If you don't have industry experience, you are unlikely to be hired for anything above an entry level role. Don't apply to senior CRA jobs or clinical project manager roles unless you have been working as a CRA for some time already and have the required experience. Save yourself the time and effort in making lots of speculative applications and take a more targeted approach.
If you are applying for a clinical research associate job, ensure that you read each job description carefully and highlight on your CV the relevant experience that matches the specific description. Your cover letter should be personalised to the specific company, describe why you want to work for that company and which of your skills match the specific requirements of the role. Employers and life sciences recruitment consultants are looking for the most relevant applications and will readily discard those that have put little effort into personalising it.
Remember, not every company will advertise all its vacancies so you should consider other approaches too. Networking with recruiters and hiring managers and uploading your CV to a database are two great ways that employers and recruiters with CRA jobs can find you.
Proclinical is a a consulting and staffing services provider dedicated to helping professionals to find their ideal position working for many of top pharmaceutical employers.