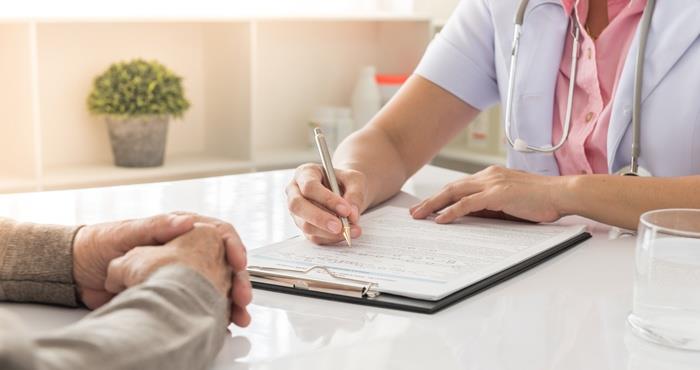 Pharmacovigilance is concerned with only two outcomes: safety and efficacy. Does a drug work and is it safe? It touches on almost every aspect of the drug lifecycle - from preclinical development to post-market surveillance - making it one of the most fundamental functions within a life science company.
What is pharmacovigilance (PV)?
Pharmacovigilance – also known as drug safety - is a broad term that describes the collection, analysis, monitoring and prevention of adverse effects in drugs and therapies. It is a completely scientific and process-driven area within pharma.
What is an adverse event?
The definition of an adverse event is any reaction within a patient's body caused by a drug/candidate molecule – a side effect. A serious adverse event is a life-threatening side effect that causes hospitalisation, incapacity, permanent damage or, in extreme cases, the death of a patient. Adverse event reporting is mandatory for all clinical research investigators, even if the side effects are only suspected.
The role of pharmacovigilance is to determine which adverse events cross the line of a drug's efficacy. In other words, analysing which side effects are worth the risk to patients compared with how effective they are at treating a disease. For instance, chemotherapy is known to cause some very serious side effects but when faced with life-threatening cancer, these side effects are considered acceptable given the potential to cure a patient. However, if a drug used to cure a headache caused similar side effects, the risk to the patient would be considered too great and the benefit not substantial enough to justify the potential damage.
What are the main areas of pharmacovigilance?
Pharmacovigilance is a huge and encompassing discipline, but we can broadly divide pharmacovigilance into four main sub-specialisms:
Operations:
This sector is where many life science professionals interested in drug safety jobs will begin their career. Typical jobs within drug safety operations include case processor, drug safety officer/associate and drug safety manager, and of course team lead and directorships. These professionals will collect and record information during preclinical development and clinical trials, in addition to gathering real world evidence (RWE) of adverse events reported by doctors and patients post-market. Operations are also usually responsible for creating standard operating procedures (SOPs), individual case study reports, literature screening and regulatory expedited reporting.
Surveillance:
Professionals who focus more within surveillance tend to look towards risk management and signal detection jobs. This also involves performing analysis of the data collated by the wider division. Professionals in this area can hold an array of titles, the most common of which are pharmacovigilance scientist and drug safety physician, but like in all teams, there are many degrees of seniority and remit available. These professionals perform analysis on the drug safety information gathered by the wider department and assist with the creation and review of aggregate reports. They also create development safety update reports (DSURs) for drugs in clinical research, and periodic benefit risk evaluation reports (PBRER) for post-market drugs. These reports ultimately help the team to draw conclusions around the safety and efficacy of a drug or candidate molecule.
Systems:
This division is concerned with the building and ongoing development of a fully robust and innovative system, charged with the responsibility for housing and allowing access (in various forms) to vast quantities of safety data. This safety data is usually collated by those working in operationally focused roles, but is accessed by all. The systems division is constantly having to improve, and stay in line with, changing regulations and requirements for the business/ health authorities, making this a very challenging and vital aspect of drug safety.
Qualified Person for Pharmacovigilance (QPPV)
QPPVs jobs are mainly concerned with marketed drugs and those about to be authorised, but as QPPVs are considered by many to be subject matter experts, their expertise is utilised across the discipline and wider business. These senior pharmacovigilance roles will only be held by very experienced professionals and their focus is to understand, plan for and advise upon the regulations and requirements that companies must adhere to across the EU. This is a highly strategic appointment and one of great importance.
Fortunately for drug safety professionals, there are several pharmacovigilance jobs available to them due to the different types of companies within life sciences, including global pharmas, small pharmas, generics companies, drug safety consultancies and health authorities. Each offers slightly different opportunities but in every case, there is plenty of scope for professionals to progress their pharmacovigilance career.
Why is pharmacovigilance important?
Pharmacovigilance is arguably the most essential function within a life science company. To develop, manufacture and commercialise a drug a company must adhere to strict regulations. Many of these regulations will focus on the patient's safety and the added benefit to the patient derived from the drug. This, in a nutshell, is the mission of drug safety and highlights why this discipline plays such a central and important role within pharmaceuticals.
Patient safety and continuous vigilance
By definition, drug safety ensures that a patient's safety and wellbeing is safeguarded throughout the entire drug development lifecycle, including when the drug is readily available on the market. Indeed, drugs are continuously monitored for other side effects on patients, and any new data is collected and reported to health authorities on a regular basis. While other areas focus on improving patient lives in everything that they do, no other department has such a sharp focus on patient safety as an end-point.
Power and authority
This continuous vigilance does mean that, alongside others in the business, senior leaders within a drug safety team have the responsibility and authority to recommend that a development process is stopped, or that an approved drug is pulled from the market. EU QPPVs are especially important in this process, and again this goes to demonstrate the importance and central role of drug safety.
Keeping it moving
In many ways, drug safety helps to keep the wheels of a pharmaceutical company moving. The nature of drug safety means that it works on a very cross-functional basis. Therefore, the influence and value which the division can add to other aspects of the business is tremendous.
What will be the role of pharmacovigilance in the future?
There has already been a significant shift in pharmacovigilance due to some changes in legislation, from Volume 9A to GVP guidelines. The new legislation has put a much greater emphasis on patient safety meaning that pharmacovigilance has far more of a central role to play.
An example of this would be the new legislation around the exchange of safety information between pharma companies and third parties (such as CROs). It requires that the level of detail within this communication must increase, and this will no doubt have not only a large effect on drug safety teams/ divisions but on the life sciences industry as a whole.
What is clear is that pharmacovigilance will continue to play a vital and influential part in the development of new drug and therapies in the future, as the core of the life science mission will always be to improve and save the lives of patients worldwide.
If you are interested in pharmacovigilance jobs, Proclinical works with many leading pharmaceutical companies that are looking for drug safety professionals to join them. Check out our latest drug safety vacancies, or simply upload your CV and our consultants will be in touch with suitable drug safety roles.