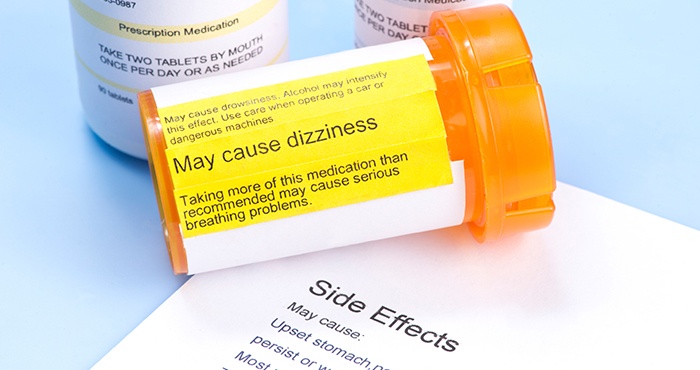 Pharmacovigilance, also known as drug safety, plays a vitally important role in assessing the risk/benefit of pharmaceutical products and ensuring that they are safe for use in patients. However, career development in this field can often be difficult, particularly for those who are not physicians. Here are our top tips to help you to further your pharmacovigilance career.
With the exception of drug safety physicians, most pharmacovigilance professionals start their career in a case processing role, such as a drug safety associate or pharmacovigilance officer. Case processing largely involves entering patient reported side-effects of pharmaceutical products into a database to be evaluated by risk management teams. From there, career progression in pharmacovigilance will typically take one of two possible routes: the line management route, in which successive levels include senior drug safety officer, manager and director; or the more technical route, which includes signal detection, risk management and epidemiology roles such as senior pharmacovigilance scientists, risk management specialists and senior vigilance managers. Making this step can be challenging for many reasons including high competition for senior roles and a lack of opportunity to gain exposure to the necessary skills required in more technical pharmacovigilance jobs.
Signal detection roles require a much higher degree of scientific knowledge than do processing roles and candidates should be able to identify trends in data to uncover the underlying reasons for patient side-effects, skills are gained through both experience and training. If your company does not offer training in these areas, there are organisations that provide training courses such as The Pharmaceutical Information and Pharmacovigilance Association (PIPA).
Risk management jobs in drug safety are senior positions that exist to identify and evaluate the health risks of pharmaceutical drugs that are identified by the case processing and signal detection teams. These roles will produce reports on risk/benefit analysis and make recommendations to drug safety physicians on actions that need to be taken, such as alterations to the dose that patients are prescribed.
What are the barriers to career progression in pharmacovigilance?
It can be particularly difficult for those looking to make the transition from case processing into senior technical roles, such as signal detection and risk management, because the stakes are so high for pharmaceutical companies to effectively manage drug safety that candidates for these roles usually require proven experience in a similar role to be considered. Many jobseekers who apply for senior and technical pharmacovigilance jobs have several years of solid experience in case processing yet they do not qualify for senior technical drug safety jobs at pharmaceutical companies.
Unlike many other pharmaceutical jobs, in which the larger organisations can offer the greatest opportunities for progression and training, one of the main obstacles to gaining experience can be that large pharma companies often have their case processing teams located on different sites, which are commonly in different countries to the technical teams. Employees who work in these isolated departments will gain very little, if any, technical exposure or contact with the more senior detection and risk management staff, who are likely to be based at the company's global headquarters.
Top tips for career advancement in technical roles
If you are beginning your career in pharmacovigilance and your career goals are to work in risk management, the type of company that you start your career with can have a big impact on your ability to progress further down the line. If you do find yourself in a job with few opportunities, it might be time for you to consider moving to another company that will enable you to gain the necessary skills and experience that you will need to progress. This might seem like a sideways move at first, but in the long term it will open greater opportunities for you.
Working in pharmacovigilance case processing roles at the following types of companies will offer the greatest prospects for development:
Small pharma companies: Unlike large pharmaceutical companies, small companies have far more limited resources, and smaller processing teams will often become involved in a wider variety of tasks within their day-to-day jobs. This can often open opportunities for members of the processing team to work more closely with the signal detection and risk management staff, even taking on some of their responsibilities under supervision. This experience can be invaluable in assisting individuals to make the transition between the different functions.
Sites with global activities: Working at a company where the processing roles are performed at the head office or regional headquarters gives you a far greater opportunity to work alongside and learn from your more technical peers than working at a company where the function is performed in a separate location.
Generics companies: Because generics can be developed only after the original manufacturers patent has expired, therapies made by generics companies have been on the market for many years already and most safety issues are already known. Generics therefore carry lower risk of serious issues developing and these companies are more likely to promote less experienced processing staff into signal detection roles.
Regulatory and drug safety consultancies: Many pharmaceutical companies outsource their signal detection to service providers such as Regulis or Apcer, who specialise in this field. These drug safety consultancies have a high volume of work from various companies, which make them great companies to work for to gain exposure to a wide variety of products. They are also good companies for career development, offering training to case processors in signal detection.
Health authorities: Sometimes known as competent authorities, these are companies that grant approval for pharmaceutical products, such as the European Medicines Agency (EMA), and the Medicines and Healthcare Products Regulatory Agency (MHRA). These companies offer comprehensive training and roles largely involve confirming the evaluations submitted by pharmaceutical companies, which is an excellent way to learn how to do them.
Becoming a line manager
For people who are more interested in career progression to line management than developing their technical skills, competition among peers is by far the biggest barrier. Depending on the size of the team you are working in, company politics and your natural ability to stand out as a leader, the time taken to progress can vary greatly, but there are a few things that you can do to reduce the amount of time that it takes. Being a top performer will not necessarily make you a good manager but you are unlikely to get promoted if you do not perform your current job well. Demonstrate going beyond the minimum expectations of your role and show initiative by doing things without having to be asked to do them and help your colleagues to perform well too if they are struggling. It is also very important to make your ambitions clear to the right people. Staff appraisals are the perfect opportunity to demonstrate your ambition and long-term goals to your seniors. If your company does not do regular appraisals, ask your manager or HR department about how to apply for a more senior position.
Example careers
To demonstrate examples of career paths that have proven success, below are some examples of some of the candidates that Proclinical's pharmacovigilance team has helped to further their careers.
Candidate A
Like many others, this individual started their career in case processing as a pharmacovigilance officer. Their next career move took them to work for a health authority as a scientific assessor where they were trained in signal detection and risk management. After gaining sufficient experience in this role they were able to get a signal detection and risk role at a large global pharmaceutical company.
Candidate B
This candidate began their pharmaceutical career as a pharmacist, before getting a drug safety analyst job. They then spent 6 years working at a small biopharmaceutical company where they gained exposure to risk management responsibilities. They are now working in one of the world's largest pharmaceutical companies as a senior risk manager.
Candidate C
This individual got their first drug safety job doing case processing and quality checking of case processing at a global generics company, and after a year they were promoted into the signal detection and risk team. After spending 2 years in that role, they had gained enough experience to land a new senior signal detection and risk role at a top 10 pharma company.
Candidate D
After completing their PhD, this candidate joined a large contract research organisation as a case processor. They were able to gain successive promotions over a number of years and worked their way up to a line management position within the company.
Do you agree with our top tips? Have you taken a different career path in your drug safety career? Share your experiences with us in the comments below.
At Proclinical, we are specialists in pharmacovigilance recruitment and help professionals to find their ideal position and reach their career goals. See our latest pharmacovigilance jobs or simply send us your CV so our dedicated team can reach out to you when we have a suitable position.