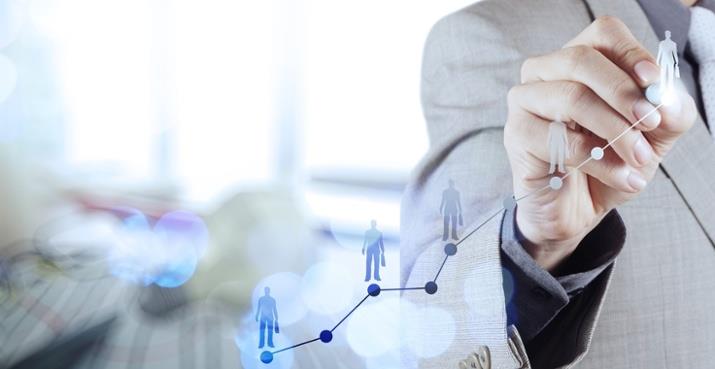 Employee engagement is a vitally important yet often overlooked aspect that is essential to the overall success of your business as well as its people. Having highly engaged employees can transform your company from within, boosting productivity and innovation and encouraging greater collaboration and discretionary effort. It is also fundamental to staff retention and creating a dynamic, industrious working environment.
What is employee engagement?
Workplace engagement is about so much more than having happy employees and it goes far beyond job satisfaction. An engaged employee has an emotional commitment to your organisation and its goals and gives a greater amount of discretionary effort to their work.
Many studies, including Proclinical's own staff engagement report, highlight the potentially transformative effects of high workplace engagement. Implementing certain strategies that ensure that your staff feel connected, involved and engaged is the key to optimizing their productivity and ensuring that the workforce is collectively working towards the company's goals.
What are the benefits of employee engagement for your company?
Multiple studies have shown that employee engagement has a huge benefit to productivity. For life sciences organisations, this increases their ability to more efficiently develop therapies that are vital to patients in areas of unmet medical need. Engaged employees are also less likely to leave, which further reduces loss of productivity and retains the knowledge and experience that are so critical for success.
Through Staff Science, Proclinical highlights the inextricable link between recruitment, engagement and staff retention. While engaged staff are committed to both their job role and company and are much less likely to leave, engaged workers are your best advocates as they will speak of your company favorably, helping you to promote an attractive employer brand which is often crucial in a competitive life science job market. This is particularly relevant when considering how far reaching your employees' views are through social media and sites like Glassdoor, where employers are rated by their current and former employees.
It's important to note that motivated employees are more likely to perform better in their roles. This will filter down to how they come across when working with clients, suppliers and customers, and improve their experience. You'll get better feedback, build greater trust and create an even stronger reputation within the industry.
Employees who are engaged will:
Be willing to 'go the extra mile'
Have a better relationship with colleagues
Want to voice innovative ideas
Display a genuine want to improve the business
Take fewer sick days
Be motivated to work efficiently (generating higher productivity)
Be committed to the company for the long-term
Download the 2017 Life Sciences Employee Engagement Report ›
How can you measure employee engagement?
The best way of measuring employee engagement is to carry out a survey of your employees. This should contain various questions that allow staff to (anonymously) express their thoughts on certain aspects such as:
Leadership
The company and their role
Career and development opportunities
Pay and benefits
Companies that measure staff engagement regularly are most likely to be successful and have much higher levels of engagement. Employee's honest feedback will give you the pointers that you need to rectify issues and build on your strengths. It's also a great opportunity for you to gather important information on challenges, new ideas and customer needs.
Proclinical found that increasing the frequency of engagement surveys is the key to a smart and effective engagement strategy as it affords employers the opportunity to measure the effects of engagement initiatives and make continuous improvements.
Which factors most affect staff engagement?
Simply providing employees with an abundance of freebies and a high salary is not enough to engage employees; it must go much deeper in order to achieve high levels of engagement and have a positive effect on your business. It's achieved by making your workforce feel valued, motivated in their work and inspired by the company's aims and the part that they play in fulfilling them.
Proclinical identified the following factors that affect engagement in the workplace:
Career support and development opportunities
Opportunity to innovate/voice ideas
Challenging work
Recognition for achievements
Receiving fair levels of compensation
Understanding and feeling inspired by the company's goals
Transparency and honest communication by the employer
Trust in senior management and leadership
Relationship with manager
Relationship with peers
Factors that affect engagement can also vary widely depending on gender, seniority, age group, length of service and job function. Proclinical's engagement report highlighted some interesting and unexpected differences regarding what caused employees to feel either engaged or disengaged.
If you want to know how best to engage employees who work for pharmaceutical, biotechnology and medical device companies in the USA, Europe or Asia-Pacific (APAC), refer to Proclinical's life science employee engagement report. Here you will find interesting insights into which factors specifically motivate employees working within these sectors.