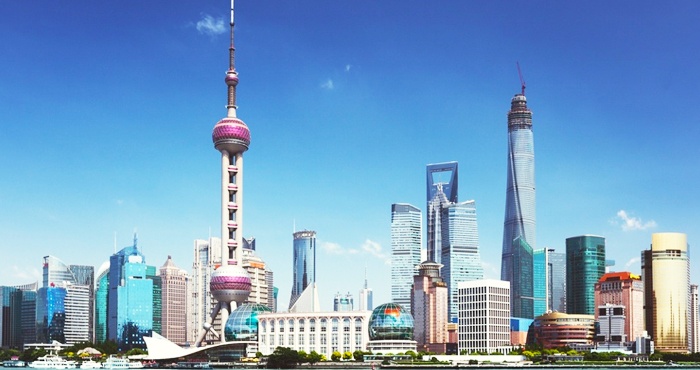 Asia is the currently the fastest growing region for pharmaceutical investment in the world. Proclinical has compiled a list of the hottest life science hubs in the APAC (Asia Pacific) region right now, in terms of increased R&D innovation and investment in the local pharmaceutical industry, and demand for more foreign collaboration with major global pharmaceutical players.
The APAC regions a group of several countries that differ widely in terms of GDP, healthcare policies and disease profiles. The group of 13 countries - China, Hong Kong, Taiwan, Japan, South Korea, Singapore, Thailand, Malaysia, Indonesia, Vietnam, Philippines, Cambodia and Myanmar – account for over half of the global population. Two of the world's largest populations - China and Indonesia - contribute nearly 2 billion out of the global total population of 7 billion. The life science industries within these emerging markets face unprecedented unmet medical need thanks to ageing populations and an influx of western disease epidemics, such as diabetes and obesity.
Many leading life science companies such as GSK, Novartis, Pfizer and Johnson & Johnson operate in various locations across the APAC region. Those looking to get a life science job in APAC - particularly countries like Vietnam, China, Japan and South Korea - should consider working for one of these major companies to begin with, and then exploring options to relocate to the company's base, for example, in Shanghai or Jakarta. This way, life science professionals are likely to benefit from expat packages to subsidise their relocation to another country, which often includes a housing allowance, tax assistance and visits home.
8. Vietnam
The life science industry in Vietnam is possibly one of the most up-and-coming. The pharmaceutical market is expected to reach $6.6 billion by 2020, and Vietnam's medical device market is likely to grow from $295 million in 2015 to around $505 in 2020. These improvements are mostly thanks to an increase of investment coming from the local government, as well as more coverage of healthcare insurance and government plans to give healthcare facilities a boost.
While Hanoi is home to several pharmaceutical companies, the southern part of the country, namely Ho Chi Minh City and the surrounding area, is where the real pharma activity takes place. Three of the top pharmaceutical companies in Vietnam are located there: Hau Giang Pharmaceuticals, ImexPharm and Domesco. Big global pharma players such as Sanofi, Roche, Merck and GSK also have a base in this area, potentially giving life science professionals working for these companies an opportunity to relocate.
7. Indonesia
Indonesia has the fourth largest population in the world after China, India and the USA. Jakarta, the country's capital, is already a buzzing hub with many of the biggest pharma companies in the world located there, such as AstraZeneca, Pfizer and Takeda. Local pharmaceutical companies in Jakarta currently dominate 70% of the national market.
Indonesia's universal healthcare programme, the Jaminan Kesehatan Nasional (JKL) is expected to boost the pharmaceutical market worth to around $12.6 billion by 2020. Other growth factors include improved economic policy, an epidemic of infectious disease and readily available generic drugs that are making healthcare more affordable.
6. Malaysia
Life science jobs in Malaysia can be found in an attractive mixture of domestic pharmas and multinational companies - mainly based in its capital, Kuala Lumpur. Over the past few years, the Malaysian government has invested large amounts to be able to meet Good Manufacturing Practice (GMP) guidelines and align itself with other global standards. It is also taking steps to develop the clinical trial sector by conducting clinical trials and initiating clinical epidemiology and economic research.
Currently, Malaysian life science companies are centred around the development, manufacture and distribution of traditional Chinese medicine, vitamins and generics, and account for around 30% of domestic demand; the remaining 70% is met by products developed by major life science companies such as Sanofi-Aventis, Novartis and Roche, who all have a base in KL. However, more recently local companies are focusing on the production of biopharmaceutical drugs, with the number of patents increasing by 25% each year and resulting in over 1,500 biomolecules in clinical trials. Many of the innovative drugs in development are within niche therapy areas such as orphan drugs and tropical diseases.
5. South Korea
Boasting the third largest life science industry in Asia, South Korea's pharmaceutical market is expected to grow to $18.3 billion by 2020. Five of the biggest life science companies in South Korea - MSD, Pfizer, Novartis, Hanmi and Dong-A - are found in its capital Seoul. In fact, many other major global pharmas have a base here including GSK, Novo Nordisk, Mundipharma and Janssen, making Seoul a flourishing pharma environment.
In recent years there has been a steady increase in biopharma activity, as South Korea is making big strides with domestic biopharmaceuticals, with sales in 2015 reaching $809m. This was mostly due to an increase in stem cell and biosimilar production such as home-grown biopharma Celltrion's blockbuster biologic drug Remicade, which is used to treat inflammatory diseases.
4. Hong Kong
Hong Kong's pharma landscape is closely linked with that of Taiwan and China. Over the past few years, the city-state has seen substantial improvement in clinical expertise and regulatory processes that has made it attractive to innovative drug makers such as such as Novartis, Roche and Otsuka, who all have an office here. Zuellig Pharma, which has a base in Hong Kong, predicts that the Hong Kong pharmaceutical market will exceed US$2 billion by 2019, due to the increasing population and the launch of innovative drugs.
3. Japan
The pharma industry in Japan is one of the largest in the world but faces many of the same problems as other APAC countries: an ageing population and ever-growing medical need. Tokyo is home to several Japanese pharma giants such as Otsuka, Eisai, Daiichi Sankyo and Meiji, and almost every global pharma has a base in Japan.
Historically the country has been loyal to Japanese-made drugs, but in recent years is starting to promote the use of foreign generics to help to combat increasing demand for healthcare, causing generic drug penetration to jump from the current 30% to 70% in 2025. This also leaves a gap for foreign pharma companies that have previously struggled to infiltrate the market to grow here. In recent years, the Japanese government has introduced an innovation premium as an incentive to boost domestic R&D, and this coupled with effectively controlled drug pricing has resulted in a surge of investment into the pharmaceutical market.
2. China
Pharma jobs in Shanghai are abundant as many of the world's biggest pharmaceutical companies are located here, including Johnson & Johnson, AstraZeneca and Eli Lilly. China's leading pharmaceutical distributors, Sinopharm Group and Shanghai Pharmaceutical, are headquartered in Shanghai.
A change in China's patent law has encouraged more R&D effort and less generic drug manufacture in recent years, further consolidating major cities such as Shanghai, Beijing, Guangzhou and Chengdu as growing innovative pharma scenes. For example, GSK has set up one of its largest research centres in Shanghai, which will be home to over 100 top international scientists and will create many job opportunities in the coming years.
1. Singapore
An established pharmaceutical treasure-trove, there are many life science job opportunities in Singapore thanks to the presence of several global life science giants. Indeed, the city-state represents many of the top 10 pharmas such as Pfizer, GSK, Johnson & Johnson and Merck, whilst boasting some excellent home-grown talent. This combination has caused substantial growth in the Singapore life science industry year on year, both from an innovative R&D perspective and in terms of increased biomanufacturing and clinical research activity. Between 2011 and 2015, Singapore invested around $16 billion to support research and innovation, and this figure is only set to grow.
Proclinical works with many leading life science companies that have job opportunities available in APAC. Kick-starting your new adventure can be as easy as uploading your CV to our website, where our specialist consultants can start matching you with your ideal life science job.