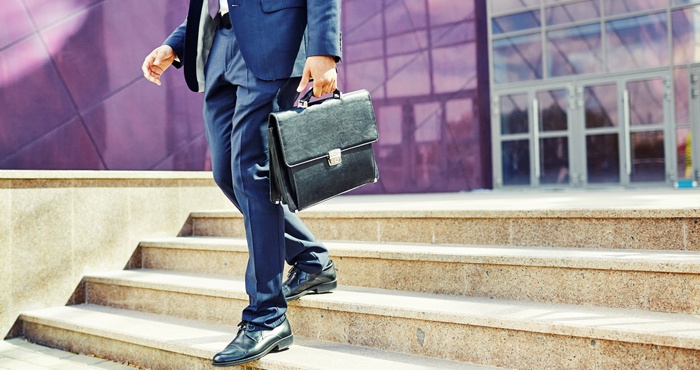 Employer branding is becoming more and more strategically important for life science companies, both in terms of attracting skilled talent and building a global reputation.
Employee engagement and advocacy have become the new foundation of talent acquisition in place of conventional advertising. In the life science industry, employers rely on a highly skilled workforce with various technical and often niche skill sets. To stay on top of the game with pioneering healthcare solutions, life science companies must have the right tools to attract the best possible talent.
What is employer brand?
An employer brand is different to a company's corporate brand as it solely describes its reputation as an employer. It does not encompass how the company's services or products are viewed outside of the business, although employer branding can be influenced by this indirectly. One of the most important ways to build a strong employer brand is by having engaged employees, who will then act as advocates for their employers and strengthen the company's recruitment process.
How does employee engagement affect employer brand?
It's important for companies to realise that the relationship with prospective employees begins before the official interviewing and onboarding process starts. Particularly for some of the biggest pharmaceutical, biotechnology and medical device companies in the world, prospective employees may already have a number of preconceptions of what it is like to work for one of these life science giants.
If any of these are negative, especially surrounding factors like pay and benefits or career progression, this could have a big impact on their decision to apply for a job. Experienced candidates who have an in-demand skillset are likely to have many job offers open to them, or be content with their current employer. For a company to be able to attract them away from their current position or promote itself as the best choice amongst competitors, it may well come down to which company has a better reputation for employee engagement.
Further still, companies cannot hope to attract new talent if they are unable to retain their current workforce due to low engagement. Regardless of how amazing employer brand advertising campaigns are if a company promotes great career development opportunities to attract talent without any measures in place to make this possible, employees will see through this.
It is best for companies to promote an employer brand that is as realistic as it is attractive. Indeed, ensuring that current employees are highly engaged will lead to a workforce that wholly embodies the core values, beliefs and behaviours that form the bedrock of the company culture. Without these intangible assets that are fuelled by engaged employees, an employer brand will seem flat and insubstantial.
It's important to note that innovation, in particular, is a massive driving force in the life sciences industry, so failing to cultivate an engaging working environment in which invention and innovation can thrive will be damaging to both employer brand and the wider success of the business. Life science companies cannot maintain a competitive edge without this in such a fierce industry.
What has the most effect on employer brand?
The greatest influence on employer brand is what employees are saying about their company. As such, current and previous employees can either be their employer's greatest advocates or biggest critics. The best way to create an army of brand ambassadors is to build a strong employer brand internally by driving up engagement, and gradually a positive employer image will filter through.
Social media is a popular platform for employees to voice their opinions about their employer. Companies should monitor what is being said about them online so they can address and fix any common issues that crop up. Negative feedback online can affect the way others in the industry view a company, both in terms of prospective employees and clients.
Another common way for employees to express their views is through review websites such as Glassdoor. Glassdoor allows previous and current employees to leave anonymous reviews and ratings about their employers, and an overall rating will be displayed for public view. Sites like this are often the first port of call for people considering a new job, and first impressions can count for a lot. These reviews can influence their view of the company before an interview has even taken place.
If a company can showcase itself as a top employer by winning awards, this is a very effective way to boost employer brand. For instance, entering awards such as Top Companies to Work For in __________, Best Places to Work in ___________, 100 Best Companies according to__________ etc., can increase a company's profile and credibility that will in turn, encourage employee motivation and attract future talent.
Who are the most likely employer brand advocates?
Proclinical's employee engagement survey discovered that a company's strongest advocates are likely to be younger and older employees. Employees in the age brackets of 20-29 and 60+ reported the highest levels of both engagement and advocacy, with 68.1% of employees in their 20s stating that they would recommend their employers to others, and over 70% in those who are 60+.
Interestingly, both engagement and advocacy levels dropped for employees who had been at their company for more than 6-12 months, hitting the lowest for employees who had been employed for 3-5 years. This suggests that companies should adopt measures to ensure continuous engagement for this group, as they are likely to be made up of more senior and experienced employees.
Proclinical's engagement report highlights many other important trends in engagement, advocacy and commitment that influence the success of employees and business alike. Download the most up-to-date report below for more interesting insights.