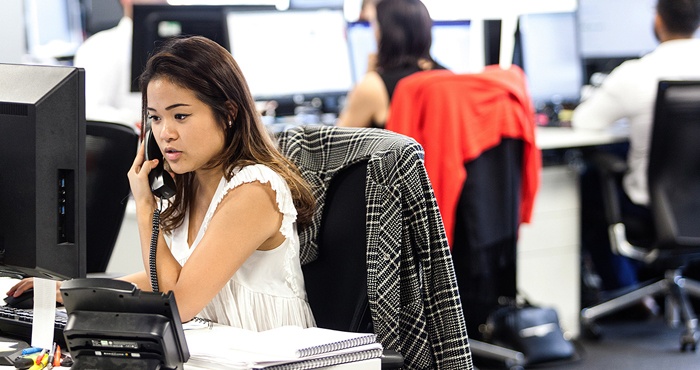 Life science recruitment agencies are widely misunderstood in the world of job hunting. While many opt to apply directly to employers for jobs, the added value that recruiters can bring to clients and candidates slips under the radar. Although there are some situations where applying directly may be more appropriate, in most cases getting in touch with a life science recruiter will be more beneficial to you.
Specialist recruitment consultants, such as those at Proclinical, dedicate themselves to becoming experts in a particular field of life sciences recruitment. This allows them to provide candidates with the most relevant and efficient job searching experience, resulting in a successful placement that best suits your wants and needs.
As a candidate looking for life sciences jobs, there is a mass of untapped potential waiting for you at the other end of the phone with a recruiter. Here are a few reasons why:
1. Market knowledge
Internal talent acquisition and HR teams should have a strong understanding of the job they are trying to fill, as well as the market. Although this is usually the case for most employers, the nature of their role means that internal recruiters are often looking to fill several roles in many different areas of the business. Herein lies the advantage of working with a recruiter, especially if they are with a specialist recruitment agency. They will have in-depth knowledge of the job market in a particular field and how it changes. This includes understanding the job market as well as the wider pharmaceutical, biotechnology and medical device industry. They are not restricted by an employer's brand, like internal recruiters may be, so they can offer a unique and honest perspective.
It's a recruiter's job to know who is hiring. This can range from small, start-up biotechnology companies to some of the biggest pharmaceutical companies in the world. They're likely to have access to job roles before they appear on social media or job boards. Recruiters can help you to get an interview before the masses start applying through the client's website. Even though applying directly may help to guarantee that your CV is seen by hiring managers at the company, going through a recruiter will help you to jump to the top of the pile, increasing your chance of securing an interview.
It could be argued that not all roles will be released to recruitment agencies, and this is sometimes the case. However, recruiters have access to a wealth of other opportunities that will not be publicly advertised or easily available to candidates. This often happens if they have established a close relationship with a client, such as an upcoming biotech, that has yet to establish a market presence but is hiring for an exciting, breakthrough project.
Understanding of the market as it changes also means that recruiters will know if you're being paid your worth. Applying directly makes it more difficult for candidates to openly discuss their personal requirements, including salary expectations, as they have no third party to negotiate on their behalf with the employer.
2. Specialist knowledge
To expand on the previous point, life science recruiters are trained to be specialists in their field. For instance, at Proclinical, many consultants have an educational background in life sciences, such as a degree and/or years of industry experience. This specialist knowledge affords a clear understanding of how the life sciences industry works and gives insight into market/industry trends. This will help you to better understand what is happening in your field and make the right decisions to ensure that your career is headed in the right direction.
Having a discussion with a recruiter can open your eyes to ideas you may not have thought of. Due to the knowledge of their field they can expose you to opportunities that you didn't know were relevant to your skill-set. However, this is not often the case at generalist recruitment agencies, or those who work across multiple industries.
3. Relationship with the client
In recent years, social media platforms such as LinkedIn have been very useful to candidates during their job search. Building networks and relationships with the right people has become vital to successfully navigating your career through the competitive life sciences industry. Although this may enable candidates to forge their way without recruiters, it can still be hard to cut through the noise and connect with these busy professionals without any help.
Recruitment consultants, in effect, do most of the hard work for you. By the time you discuss a job opportunity with them, a lot of background work has gone into getting to this stage. Recruiters can help you make these important connections with employers and professionals that will most benefit your career progression. They have already met with the client to understand their needs. You get all the inside information without doing any of the work! It's worth considering that recruiter services are completely free to candidates, as fees are recovered from the other side. You have nothing to lose by exploring the ways in which they can help you.
In addition, after a discussion with a recruiter, you will know more about the job than if you'd merely seen the job description posted on the company website. You will be provided with details of salary range, exact location, therapy area, clinical research phase, and perhaps more information on the projects you could be working on.
During their meetings and ongoing communication with the client, recruiters find out much more than the finer details of the job vacancy. They get a feel for the softer things. This includes understanding company culture, team dynamics and even getting an insight into the company's business strategy. This is information that you can benefit you greatly as the recruiter can match your skill-set, experience and personality with an ideal employer for you.
4. Interview preparation
Due to recruiters' relationships with employers, they have a detailed understanding of what they are looking for in candidates. This is an invaluable advantage for candidates. Imagine going into an interview completely prepared and feeling confident. You know exactly what the role involves and the right way to sell yourself as the best candidate for the job.
Your recruiter will help you by providing information about the company, which you can then expand on yourself in the days leading up to the interview. They can also assist with what you need to be up-to-date in terms of technical skill and industry knowledge. With these tools at your disposal, you will have everything you need to succeed at your life sciences job interview.
5. Long-term investment
Building a relationship with a life science recruiter can benefit you beyond helping you secure your dream job. Often, the recruiter will be happy to keep in contact with you for months or even years after. Their specialist market knowledge can be extremely useful as you progress, keeping you updated with industry news and providing predictions on where trends might be heading in the future. This could help you to make the best career choices possible.
Attention graduates!
Please note that if you are a recent graduate looking for your first life science job, engaging with recruiters at this early stage will not be as beneficial to you. This is mainly because pharmaceutical, biotechnology and medical device companies usually prefer to recruit graduates themselves, through specific internal programmes and internships. The best course of action is to make a list of the top employers and visit the careers page on their website where you can applying directly for graduate and entry-level roles. After you have gained a few years' experience in industry and begin to look for more senior roles, this is when talking to a life science recruiter can make a significant impact.
If you are looking for jobs in life sciences and think that a recruitment consultant could help you in your search, please take a look at our current vacancies or upload your CV to our website, and one of our specialist consultants will be in touch with you when a suitable role arises.