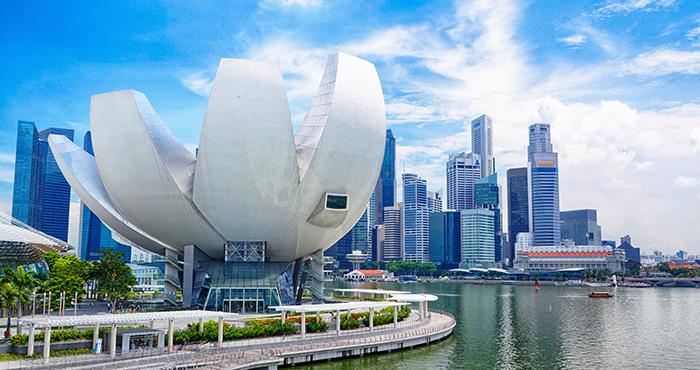 Innovation has been one of the key driving forces behind the exponential growth of the pharmaceutical industry in Singapore, leading to continuing investment by leading pharma companies and growth in jobs. But what makes Singapore such a great environment for pharmaceutical innovation?
Increased demand for pharmaceutical drugs in Asia, which stems from the growing middle class and an ageing population, has increased the market demand for non-essential and therapeutic treatments, and the incidence of lifestyle-related illnesses has increased with higher standards of living. As a result, Asia's drug industry is growing rapidly at a rate of more than 12% every year and is currently worth in excess of US$168 billion.
To keep up with Asia's rapidly growing demand for more effective therapies and healthcare solutions, Singapore has invested more than S$3.7 billion over the past 4 years to enhance their existing biomedical R&D infrastructure, integrate multidisciplinary research and translate basic science into tangible outcomes. The Standards, Productivity and Innovation Board's (SPRING Singapore) Biomedical Science Accelerator (BSA) Programme also nurtures innovative companies to encourage the formation of medical technology start-ups across the country. In recent years Singapore has become the location of choice for regional headquarters of more than 30 of the world's leading biomedical sciences companies.
An environment for pharmaceutical innovation
Singapore has risen to become a world leader in innovation. The Global Innovation Index 2014 recognises Singapore as Asia's most innovative country, and the 7th highest globally, with Hong Kong the only other Asian country to make the top 10 list. Specifically in the pharma industry, Singapore is placed second in the world, behind the USA, according to Scientific American's global biotech innovation report, which is based on points gained across various categories. Singapore scored highly on categories for regulatory quality, the percentage of biopharmaceutical patents and the perceived strength of those patents internationally.
Singapore's world class system for intellectual property is one of the most attractive factors about Singapore for pharmaceutical and biophramaceutical companies. The efficiency of the country's intellectual property law is such that companies are able to cut the time that it takes to obtain patents from around 3–4 years to just 12 months. Efficiency within the patent application system is crucial for companies in the biotechnology industry, which generally invest a significant proportion of their revenues in R&D and have very high costs for the development of new products and processes but relatively low costs of imitation. The recently introduced positive grant system complements Singapore's goal to remain as a key global biomedical manufacturing site.
In addition, partnerships between research institutes, corporate labs and public hospitals in Singapore have created an integrated research ecosystem for the development of new medicines and future therapies that can be customised for regional and global markets.
Singapore pharma opportunities on the increase
The ongoing success of large pharmaceutical companies and increase in biopharmaceutical start-ups across the country is creating a growing number of new pharma job opportunities in Singapore. While many leading organisations in the industry have undergone recent restructuring in various other countries, the market has remained buoyant on Singapore island and highly-skilled professionals within the industry are in demand. This great situation has led to many companies finding that there are not enough suitably qualified candidates in the market and has led to a 'war for talent' amongst competing pharma companies. This environment is producing great opportunities for the most talented professionals to advance their career, and despite ongoing restrictions for companies on employing foreign manpower, there are opportunities for people from abroad who are looking for pharmaceutical jobs in Singapore.
GSK, who have a manufacturing plant and regional commercial offices in Singapore, recently announced plans to establish a new headquarters in Singapore to manage its Asia operations. The Company further said that it expects vibrant growth in Asia compared with the rest of the world. Japanese pharmaceutical company Takeda, who opened its regional headquarters and regional clinical coordination centre in Singapore in 2009, are now also in the process of launching an emerging markets business there too. Notable further expansion can also be seen at Abbot Laboratories and Boston Scientific, who have both outgrown their existing offices and are moving to new, larger sites within the country.
As one of the leading pharma recruitment companies in the Asia-Pacifc region, Proclinical currently has a number of vacancies at leading pharmaceutical and biopharmaceutical companies in Singapore. If you are living in or interested in relocating to Singapore, please send us your CV or apply for jobs online.