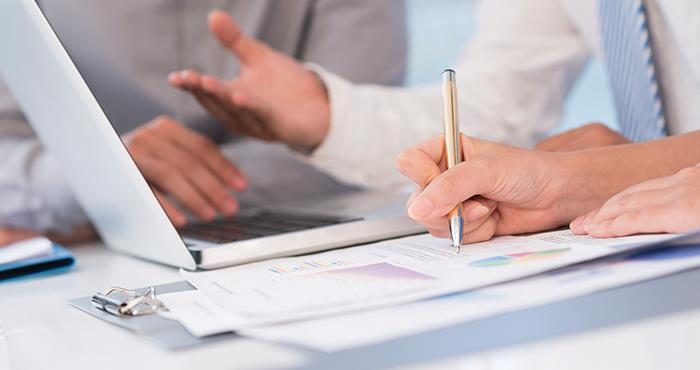 Regulatory affairs is a vital function in safeguarding the health and wellbeing of millions of people worldwide but regulatory affairs jobs can be a difficult to attain for graduates and even those looking to move from other specialities with relatable skills. Here's our advice about how to get your foot on the ladder and start your career in regulatory affairs.
Regulatory professionals are vital to a number of industries including pharmaceuticals, biopharmaceuticals, medical devices, food and nutrition and cosmetics, and regulatory work is varied in each sector. Skilled regulatory affairs people are in high demand and vacancies for senior regulatory positions are easy to find, but many roles require experience and that can be hard to get.
As with the beginning any career, your qualifications, skills and experience all play a part in securing your first regulatory affairs job. However, it can be difficult to know how qualified you need to be and how much or what kind of experience employers are looking for. Fortunately, Proclinical's specialist regulatory affairs recruitment consultants speak to employers every day and can provide you with expert advice on how to get a job in regulatory affairs.
What level of qualifications and training do I need to work in regulatory affairs?
You would usually be expected to have a bachelor's degree in a life-sciences-related field to start your career in regulatory affairs. In some cases you might be able to get a position as a regulatory affairs administrator without a degree, although this is quite a junior role and further career progression might prove more difficult in the future.
In pharmaceutical regulatory affairs, candidates with pharmacy degrees (PharmD) are generally viewed more favourably than those with degrees that are less specific to drug development. In countries such as France, where the degree is vocational, graduates with a thesis on a regulatory topic and relevant work placements are more highly sought after.
Although a Masters is not always necessary it can be advantageous and a good way to specialise in regulatory affairs if your bachelors was in a more general scientific field. TOPRA run two regulatory affairs masters qualifications in conjunction with leading universities: MSc in Regulatory Affairs and MSc in Medical Technology Regulatory Affairs.
Regulatory affairs is a constantly evolving profession that requires ongoing training. Graduates and experienced professionals alike should consider undertaking training courses such as Good Manufacturing Practice. There are also several courses available through TOPRA, including 1 day and online courses.
Stay up to date with your chosen sector; if you want to work in pharmaceutical regulatory affairs, for example, familiarise yourself with the drug discovery and development process and keep a close eye on pharmaceutical industry news, particularly for regulation changes, drug pipelines and FDA approvals. Even just joining TOPRA, at only £25 for undergraduates, enables you demonstrate a commitment to your regulatory career choice on your CV.
How do I get regulatory affairs experience?
Many graduates who get their first regulatory job feel that, like learning to drive, you might know the theory and pass the test, but the real learning and knowledge comes from hands on project work. Regulatory affairs jobs often require candidates to have previous industry experience to be considered. Even entry level regulatory affairs jobs can require up to 2 years of experience in a related field.
Internships are an excellent way to gain regulatory experience and start to build contacts within the industry. Consider taking a sandwich-year placement if your university offers it as an option, and take advantage of the opportunities at your disposal through your university such as graduate development schemes and careers fairs to talk to companies that are looking for science graduates. Generally, larger companies are far better equipped to take-on inexperienced graduates and are more likely to offer programmes such as graduate assessment days and internships. Companies often publish these opportunities on on their career websites, Facebook, Twitter and LinkedIn pages, so follow companies that you would like to work for and keep a close eye on them.
You can also gain experience of regulatory frameworks and improve your technical understanding by starting out in other related fields. Entering regulatory affairs in this way might feel like a sideways move or even require you to take a pay-cut in some instances, but this is a short-term sacrifice for long-term gain.
Many pharmaceutical regulatory affairs professionals started their careers working in formulation, product development, pharmaceutical development or other roles that enabled them to gain technical expertise of the drug development process, such as quality assurance, safety or clinical trials. If you are a registered pharmacist, you can also gain regulatory experience working as a Pharmaceutical Assessor for the MHRA, EMA or equivalent national competent authority in your country.
Candidates working in related fields can still have difficulties, so this is by no means a guaranteed method of entry. If you are looking to move sideways into regulatory affairs, addition of a regulatory-specific qualification to your CV will have added importance and value. A basic 1 day qualification will make your CV stand out from all the other people who have no experience at all. Among other organisations, TOPRA do a well recognised entry-level course.
Make it known to people in your current place of work that you have regulatory qualifications and wish to move into regulatory affairs. Dependent on the organisation, an internal move can sometimes be the best route to take but keep your options open and regularly update your CV with relevant new experience and qualifications.
Here is a sample of the entry routes into regulatory affairs from some CVs of professionals who Proclinical consultants have recently placed into pharmaceutical regulatory affairs jobs.
Candidate A: Undertook an internship in a community pharmacy whilst at university studying for a bachelors in pharmaceutical sciences. Upon graduating she went on to work as a Quality Assurance Technician at a small pharma company for 2 years. She then spent short spells over the next 3 years at small pharmaceutical companies working on various projects in QA roles before eventually taking a permanent job as a Regulatory Affairs Officer at a global pharma company.
Candidate B: Graduated as a master of pharmacy and became a clinical cardiovascular pharmacist working in a hospital. After 2 years he was able to find a position as a Regulatory Affairs Associate at a top 10 pharmaceutical company.
Candidate C: After graduating with a bachelors degree, this candidate had a placement as an analytical chemist whilst undertaking his masters in pharmaceutical analysis. On completing his studies he started working for a large global pharmaceutical company as a Quality Assurance Analyst, ensuring compliance of documentation. After 18 months he was offered a position at another leading pharma company as a Regulatory CMC Associate.
Tips for applying to regulatory jobs
One of the key skills that you will need to work in a regulatory role is great attention to detail, so your CV must reflect this. When applying for jobs in regulatory affairs, ensure that your CV is presented professionally and put emphasis on the key points that you learnt in your studies which are relevant to regulatory affairs.
Don't spend time applying for vacancies that are above your level of skills and experience, instead use this time more wisely to tailor your CV to the specific role or company that you want to work for. The most common entry-level regulatory affairs job titles are Regulatory Affairs Administrator, Submission Coordinator and Regulatory Affairs Associate, although this position can be called a Regulatory Affairs Officer, Regulatory Affairs Executive or Regulatory Affairs Advisor, dependent on the organisation.
Don't rely solely on your job applications though. Remember that not every company will advertise all its vacancies so you should consider other approaches too. Proactively call and email HR departments and talent acquisition teams. Ensure that your LinkedIn profile matches your CV so that you can use it to send messages to employers too.
Network with regulatory professionals and hiring managers to find out about opportunities and make yourself known in the right circles. Attending the TOPRA Annual Symposium is not expensive for graduates but gives you a fantastic opportunity to speak with regulatory professionals and representatives from companies that you can seek advice from. You can register with regulatory affairs recruitment agencies but keep in mind that companies pay recruiters to find them people that they might have difficulty finding for themselves, which is usually the more experienced candidates, so going direct is sometimes the best way when you are looking for an entry role.
If you have the required qualifications and experience in regulatory affairs and are interested in new positions, upload your CV to our candidate database so that our life sciences recruitment consultants can start to match you with our new and existing regulatory affairs vacancies. At Proclinical, we are a consulting and staffing services provider dedicated to helping professionals to find their ideal position working for many of these top pharmaceutical employers.