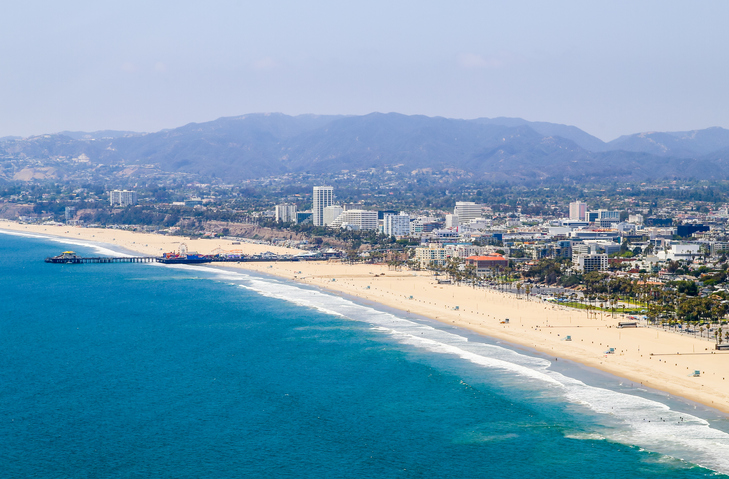 Los Angeles, January 20, 2020
Proclinical's rapid growth in the US continues to gain momentum as the life sciences staffing and consulting provider announced the opening of their newest offices in Los Angeles, CA this week.
The new Proclinical office – located in Culver City, close to Venice Beach – will serve as a base to focus on growing biotech demand in California, perfectly complimenting their existing medtech-focused team in the San Francisco Bay area. Since first entering the US in 2016, UK-founded Proclinical has now put boots on the ground in 6 locations across America.
Proclinical Director, Jimmy Mooney, based at the new office said, "Proclinical see's Los Angeles as an emerging biotech hub, with state, institutional and private investment coming in. LA is poised to become the fastest growing biotech hub in the state. With incubators like BioLa and LA Biosciences Hub recently launched, Los Angeles will see continued growth and Proclinical is in a great position to contribute."
As the world's fifth largest economy, The Golden State already boasts two substantial biotech hubs – in the San Francisco Bay Area and San Diego – and the emergence of Los Angeles County as a third was recently identified by Biocom's 2019 Economic Impact Report Databook.
According to the report, last year all sectors of the life science industry generated $42.5 billion in economic activity and adds $23.5 billion to the county's gross profit. In the region, there are approximately 92,000 related jobs with an average earning of $83,000. Those jobs also support almost 191,000 peripheral jobs in the region, the data shows.
Contact the new Los Angeles office on +1 213-338-7041.
About Proclinical
As Global Growth Partners, Proclinical provides a unique proposition; delivering on every stage of the life science process to help individuals, teams and whole organizations reach their goals faster.
Through our suite of services – Proclinical Staffing, Proclinical Executive, Proclinical Consulting and Proclinical Engage – we help you to grow so that you can bring about a positive impact on global health.