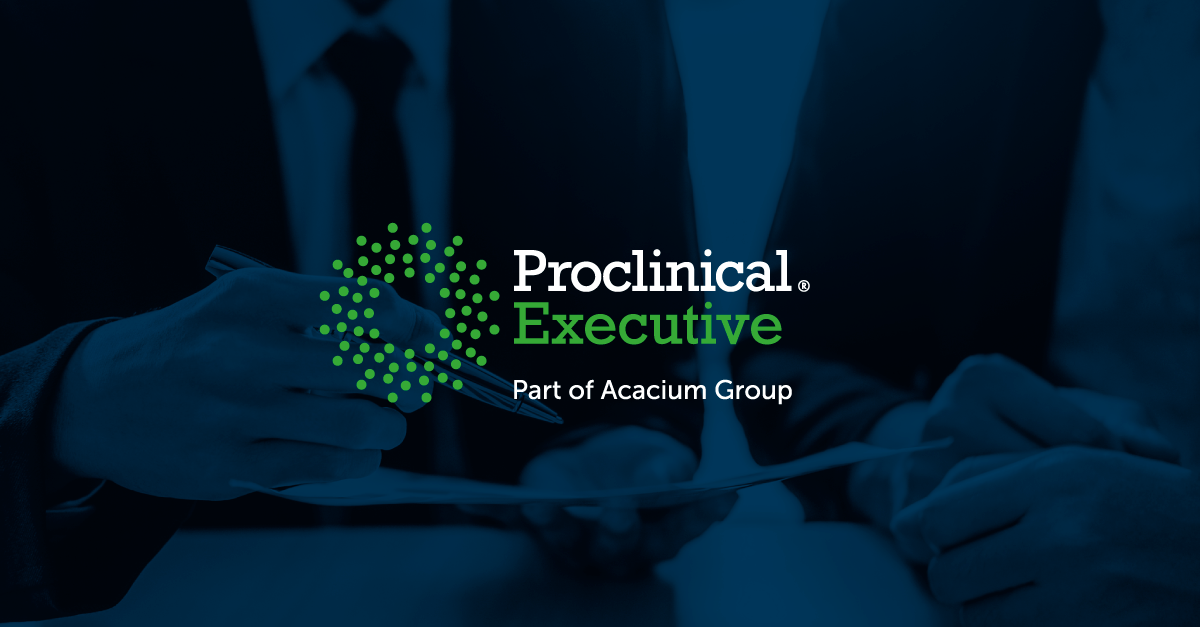 Multi-award-winning life sciences talent solutions provider Proclinical is aiming to disrupt the executive search sector through the launch of a new group brand - Proclinical Executive. The new business unit aims to redefine expectations of retained search by demonstrating a more targeted and streamlined process with a core emphasis on outcomes and delivery.
The new executive brand has set out a vision of identifying leaders that will help clients in the life science sector tackle unmet medical need worldwide. Its service will complement Proclinical's global contingent permanent and contract recruitment offerings and will be led by an experienced search team including of one of the group founders Richard Thomas and Managing Partner David Bowers, with initial teams in London, New York, Singapore and Shanghai. The team will support clients with senior appointments exclusively within the life sciences sector.
David Bowers laid out the challenge to traditional executive search firms, stating, "We live in a world of access and increased technological capability, but it is our clients' belief that traditional executive search practice has often fallen behind and become stuffy and far too slow. Proclinical Executive is the antithesis of a mainstream executive search firm, born out of a dissatisfaction with the status quo. Drawing on Proclinical's deep technical expertise, market-leading professional networks, global infrastructure and track record of delivery, we are not a generalist executive search firm that affords solutions to life science companies. We are built on a foundation and track record of over 12 years' success in global life sciences recruitment and can draw upon the group's deep technical understanding, global infrastructure and world-class technology systems to support our clients biggest challenge: finding game-changing executive talent."
Whilst developing the new business unit, Proclinical Executive has already delivered on a range of successful projects across many global locations. These projects have included Regional Director, Vice President and C-Level appointments at multiple global biotech companies. The business aims to build on the global success of its sister brand, Proclinical, recently awarded Recruitment Company of the Year at the 2017 APSCo Awards in the £5-50m turnover category.
About Proclinical Executive
As Proclinical's executive search arm, we focus on identifying leaders that help our clients tackle unmet medical need worldwide. Built on a foundation of over 12 years' success in global life science recruitment, we call upon our technical understanding, global infrastructure and candidate networks. Our track record is evidence that we have the ability to install leadership and build executive teams that break boundaries. For more information please visit www.Proclinicalexecutive.com.
About Proclinical
Proclinical is a global staffing services company operating exclusively within the life sciences sector for roles across the entire product lifecycle, from research and development (R&D) to manufacturing and commercialisation. Proclinical's client-base includes leading pharmaceutical, biotechnology, medical device and contract research organisations across Europe, the USA and Asia-Pacific.