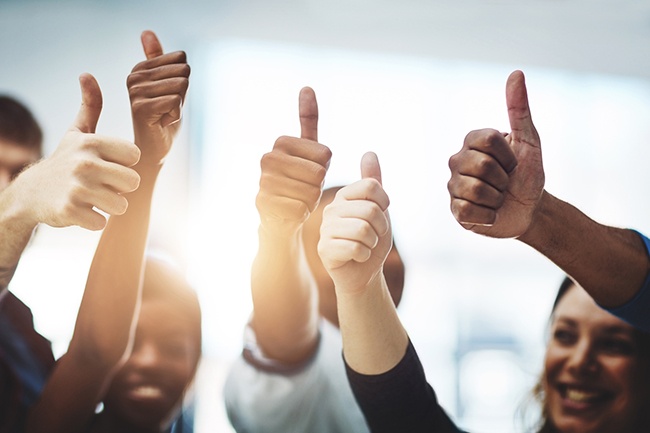 A report on employee engagement within the life sciences industry reveals higher engagement in employees surveyed more frequently than the usual annual occurrence.

31st July 2017

The study, which measured engagement, commitment and advocacy levels of over 1400 employees in pharmaceutical, medical devices, biotechnology and other life sciences organisations, revealed that workers who are asked to take engagement surveys by their employers more frequently than once a year are the most engaged, most committed and most likely to recommend their current place of work. In contrast, companies that neglect to measure employee engagement at all are contributing to the lowest level of engagement among staff, who are the least likely to recommend them and the most likely to leave within the next 12 months.
The report, compiled by life sciences staffing company Proclinical, measured employee engagement through a series of survey questions related to motivation, recognition, career development and remuneration. It benchmarked employee engagement at 63% across the industry and revealed that 60% of employees are likely to recommend their current workplace, yet only 47% of workers see themselves still working for their current company in a years' time.
Proclinical's research also explored how employers track and record staff engagement using internal surveys. According to 45% of respondents, their employer conducts engagement surveys annually, 20% of respondents take engagement surveys less frequently than once a year and 9% state that surveys are carried out even more frequently. However, 26% of respondents said that their company never surveys engagement at all.
Engagement in the respondent group surveyed most frequently is as high as 72%, with 74% stating that they are advocates of their employers and 57% committed to stay at their current company long-term. In workers surveyed annually, engagement is 67%, compared to 60% for those who are surveyed less frequently. Staff who were found to have never been surveyed by their employers show only 45% engagement. Advocacy and commitment levels are 67%/52% respectively for annually surveyed employees, 55%/42% for less frequent surveyed and 46%/38% for those never surveyed by their companies.
In addition, the study found that with each increase in the frequency of engagement monitoring, employees' relationships with management, inspiration to meet goals, and satisfaction with salary, career opportunities and recognition all improve.
Richard Thomas, Client Services Director at Proclinical, stated: "Employee engagement and advocacy are essential components in any life sciences organisation's employer brand. They play an important role in attracting and retaining the best talent. Employers with their finger on the pulse when it comes to issues within the business and the mood of their employees are much more able to adapt and implement necessary changes in time to keep engagement high."
For further details, insights and statistics, download the Proclinical Employee Engagement Report.