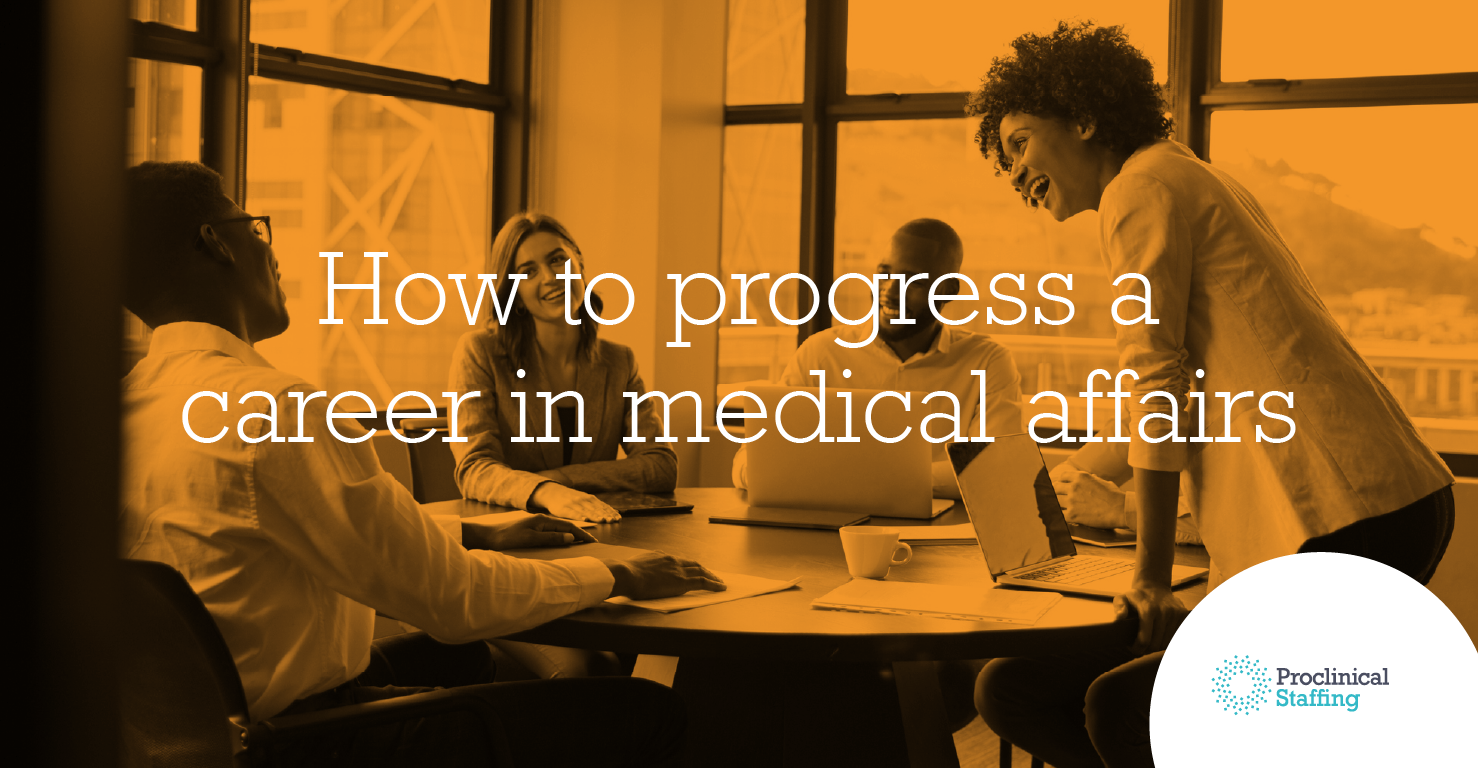 Medical affairs acts as the bridge between the industry and the wider medical community. It is a crucial part of any pharmaceutical or medical devices company and there are a variety of roles and ways to progress your career. Here we take a look at some of typical career paths that are available to professionals looking to pursue a career in medical affairs:
Medical science liaison (MSL) or medical communications
Getting an MSL job or medical communications role is a common starting point for those wanting to break into the medical affairs field. Although some pharmaceutical companies may prefer to hire professionals with specific MSL experience, often they will recruit from outside the pharmaceutical industry, for instance, those with a relevant educational background (MD or PhD). Similarly, medical communications roles, such as scientific advisors and medical information officer, can also set you up for a successful medical affairs career.
MSLs are a field-based and spend a vast amount of time travelling within their assigned region. It is their responsibility to meet with key opinion leaders (KOLs) such as physicians and educate on their field of expertise and explain the scientific background behind drugs and treatments. So, what skills do employers look for in an MSL? To be a successful MSL, you must be a subject matter expert in your therapy area, educated to a high degree and be highly articulate with excellent presentation skills. In terms of career progression, you can become a senior MSL which could involve higher profile projects and a pay rise.
Medical communications roles, particularly as a scientific advisor, will have many of the same requirements. Scientific advisors require expert knowledge and strong communication skills to build relationships with key personnel within the medical community. Medical information jobs are similar in the way that they provide expert technical and scientific information within their therapy area, often providing internal support to medical, sales and marketing teams within the company. Yet there are other elements to the role that differ. For example, medical information roles involve researching and answering queries from customers and recording information about adverse events. The experience gained in a medical information job can help you to access other medical affairs jobs in pharma including MSL roles, medical communications management and compliance.
Medical advisor
Many MSLs or senior medical communication roles often move into a medical advisor role as a next step in their career. It is also a possible starting point for physicians wanting to move into medical affairs. There is a considerable amount of overlap between the job description of a medical advisor role and that of an MSL or scientific advisor, yet there are some marked differences. The main difference is that, unlike MSLs, medical advisors are not field based. Medical advisor jobs are office-based and more administrative, dealing with medical and marketing strategy rather than involved with delivering presentations to KOLs, even though their scientific expertise may be called upon from time to time.
Requirements for medical advisor jobs are either a very advanced degree (PharmD or PhD) or, for a more direct route in, a medical doctor (MD) qualification. Other requirements are very similar to those needed to become an MSL or medical communication professional as it is a natural step in this career path. However, being a strategic thinker will help you to excel in this position, as you will be required to assist sales and marketing teams with medical strategy planning.
MSL manager or medical manager/director
A definitive step up in your medical affairs career would be to seek an MSL manager role and then, to get to the top of the medical affairs career ladder, a medical manager or director job.
MSL manager jobs involve managing a team of MSLs, ensuring that they are up-to-date in their assigned therapeutic area and are aligned to the company's brand and medical strategy. This could involve accompanying MSLs on their visits with KOLs, ensuring that their training and scientific knowledge is of a high standard. MSL managers may also be expected to make presentations to physicians about the company's products and treatments. Much like MSLs themselves, MSL managers will need to attend relevant scientific meetings and conferences to ensure that they are informed on all the latest medical information, and can better assist with their own company's medical strategy.
Medical manager or medical director jobs are the most senior positions within medical affairs. These professionals are responsible for overseeing all medical affairs activity within the company, usually for an entire region such as UK & Ireland or Europe. Principally, you will manage MSL strategy, attend global meetings with other medical directors, help to develop the pipeline in your therapy area and provide scientific/technical expertise on brand and medical strategy. You will be responsible for replying to enquiries from physicians and other medical professionals about your company's products or specifically about your therapy area.
To become an MSL manager, you must have a deep understanding of the role and needs of an MSL and have proven leadership skills in order to successfully manage an MSL team. At this stage, you will have built up a first-rate network of heath care professionals within your therapy area and also the wider medical community.
In most cases, a medical manager or director will be a physician, affording them the authority to act as final signatory. As well as this advanced qualification, medical affairs professionals at this level will have extremely advanced and developed scientific knowledge and experience, as well as the ability to network at a high standard with KOLs and other medical managers and directors within the pharmaceutical industry.
At Proclinical Staffing, we have an immediate and ongoing requirement for experts to fill a wide range of medical affairs vacancies at pharmaceutical, biotech and medical device organisations. Our specialist recruitment consultants will be able to help you take the next step in your career when you send your CV to us. Alternatively, use our search tool to find the right role for you.