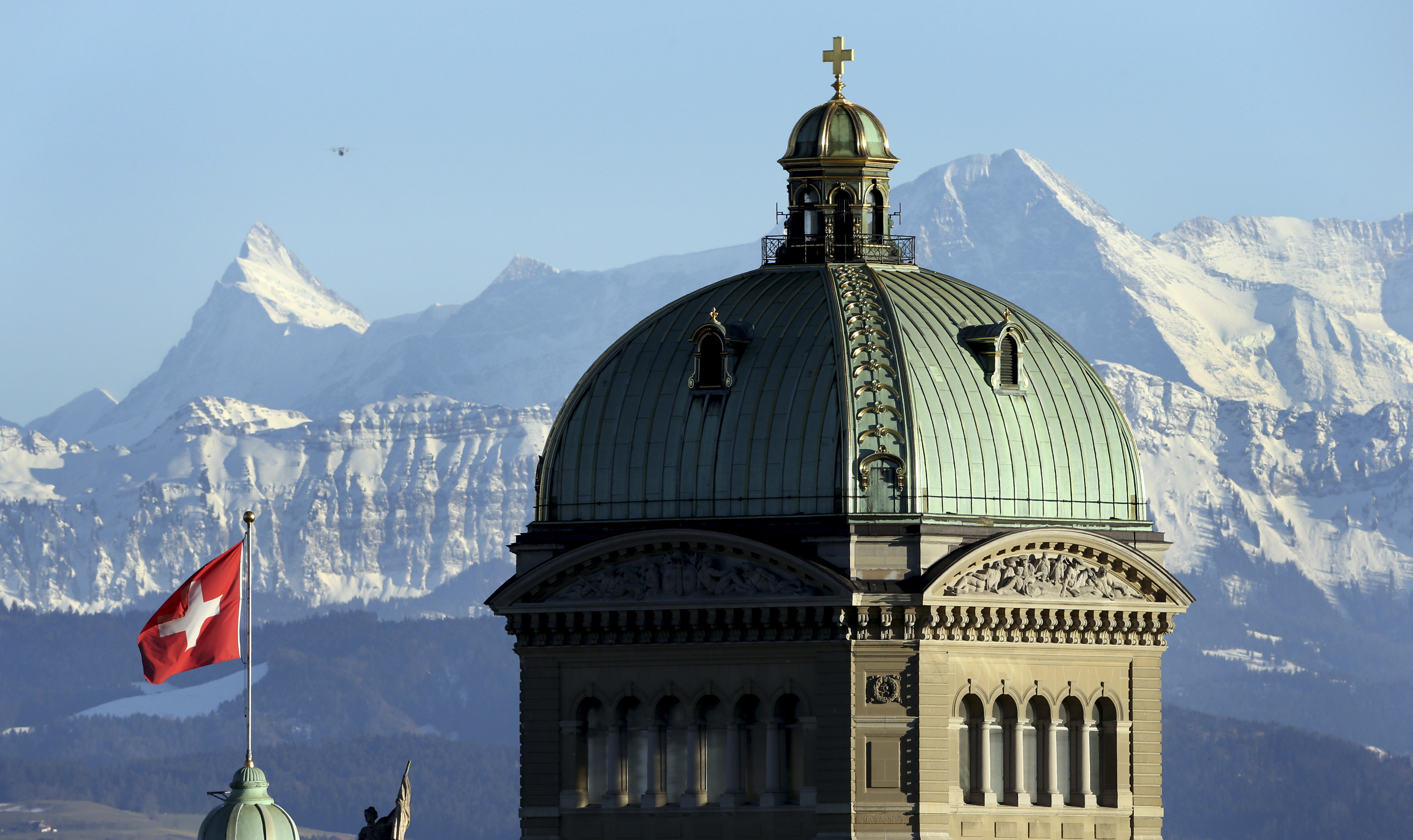 Ambitious professionals in the pharmaceutical industry are reaping the benefits of migrating to Switzerland, which is home to many of the world's biggest pharmaceutical companies. Proclinical's life sciences recruitment specialists have observed five key reasons why candidates who have experience in working in Switzerland are gaining an advantage over their peers.
Switzerland has one of the highest rates of foreign workers in Europe, and there is a strong demand for companies in Switzerland to import highly skilled professionals from other countries. According to the business federation, Economiesuisse the free movement of labour into Switzerland is vital to the country's economic growth and stability. This is particularly true in the pharmaceutical industry, which accounts for 30% of all exportation; however, the workforce is not large enough to support the amount of pharmaceutical companies based there. This affords great opportunities for pharmaceutical professionals in the UK (see end of article for impact of Brexit), Germany, France and other European countries to work in the Swiss pharma industry—an opportunity that should not be underestimated by pharma professionals.
Many of the top candidates that Proclinical place have some experience of working in the Switzerland—and that is no coincidence. Take a look at our list of five reasons why working in Switzerland can have long-term benefits for your career.
You will gain experience in multiple therapies and markets
Economic stability, quality of life and relatively low taxation make Switzerland an attractive location for many multinational organisations. Many of the world's biggest pharmaceutical companies, including Swiss pharma giants Novartis and Roche, as well as non-domestic companies Pfizer, Merck, Sanofi, Biogen, Amgen and Celgene, all have global or regional headquarters in Switzerland. Although there are many global and regional offices outside of Switzerland, the proportion of them is far higher there than in other countries.
Switzerland has a strong history of innovation in the pharma industry. There can be a world of difference between the projects being worked on at headquarters and those that are based in other national sites. You are likely to be involved in bigger assignments, including multinational projects that are run centrally from Switzerland. Projects also tend to be more varied; local sites often work on one compound or therapy area but at headquarters there are likely to be several, and teams can be frequently reassigned as required.
The result is that you will acquire a diverse set of skills and experience in a relatively short time. It can take other pharma professionals several years of moving to different companies and locations to obtain comparable experience elsewhere.
There are more promotion opportunities
As in other industries, a shared frustration among many pharma professionals who decide to move jobs is that they were unable to gain promotion with their current employer because of the lack of positions for them to move into. The pharmaceutical industry in Switzerland directly and indirectly employs approximately 200,000 people—almost twice that of the UK—and there is often a more defined corporate structure at head offices, affording you greater opportunities to progress. This is good news for permanent employees looking to climb the career ladder without having to change jobs every few years. Many of the organisation's senior positions will be based within Swiss headquarters, which presents excellent networking opportunities.
You will enhance your language and cultural skills
Working abroad is never an easy decision to make, especially if you don't speak the local language. Switzerland is a country that is culturally diverse and there are four official languages: French, German, Italian and Romansh. Although you would not necessarily need to be multilingual to work in the pharmaceutical industry in Switzerland, as a foreigner integrating into life in another country it would be advantageous to learn at least one of the local languages. You would be communicating mostly in English at work but you should be prepared to adapt to local customs and have a life outside of work too. Adapting to life in another country can be difficult at first but being able to communicate in other languages and demonstrate experience of working in a diverse environment can significantly enhance your future career prospects.
Your CV will stand out
Employers and life sciences recruitment companies typically filter through hundreds of CVs every week to find the best candidates. In the pharma industry, a CV or LinkedIn profile with experience of working in Switzerland, particularly for a top ten pharmaceutical company such as Novartis, Roche, Sanofi or Pfizer, will stand out above most—largely for the reasons mentioned above. As a result, you can expect to be approached by headhunters with very attractive opportunities that will help you to progress your career further.
You will increase your salary
Employers and job-seekers both acknowledge that a change in jobs usually comes with an increase in pay. Salaries in Switzerland are some of the highest in the world, and many people move there because living and working in Switzerland offers a very attractive lifestyle. While many often choose to remain in Switzerland, those who move back home or on to another country can find that they are able to maintain or even increase their salary when they take their next role. Furthermore, your salary can sometimes have a bearing on how employers might perceive your suitability for a role, and in some cases it can subconsciously influence them to offer you a more senior position.
A word about the impact of Brexit on pharma jobs in Switzerland...
Although Switzerland is not a member of the European Union (EU), Brexit is likely to have some impact in terms of the countries having to renegotiate the Swiss-British relationship. Luckily, the relationship between the two countries has always been strong as each depend on the other heavily for trade and labour. This is particularly true within the life science industry as both countries are within the 'inner circle' of trading partners for chemical, pharmaceutical and med tech products.
In terms of free movement of labour between the UK and Switzerland, this will surely continue. Medical technology and pharmaceutical companies in Switzerland currently employ thousands of UK life science professionals, and many SMEs in Switzerland continue to see the UK as an important market.
Therefore, professionals who live in the UK thinking of relocating to Switzerland for jobs in pharma should rest assured that future Brexit negotiations will not affect their ability to work in Switzerland. In fact, the Swiss-British relationship is likely to grow in strength and result in more market access, regulatory harmonisation and generally more collaborative effort.
Proclinical currently has a number of vacancies at Swiss pharmaceutical companies, as well as biopharmaceutical, medical device and clinical research organisations throughout Switzerland. If you have Swiss pharmaceutical experience or are interested in relocating to Switzerland, please send us your CV or apply to our pharma jobs in Switzerland.