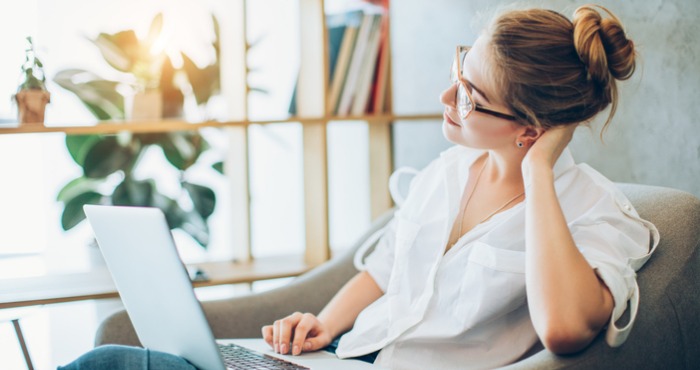 The contract research organisation (CRO) landscape is constantly changing following the ongoing trend of mergers and acquisitions, particularly in the last 6-12 months. This has left a lot of opportunity for clinical research associates (CRAs) to take more control of their career, which could be possible just by moving from one CRO to another. However, many are reluctant to change employers, convinced that they will experience much of the same. In reality, this mindset is preventing CRAs and Senior CRAs from exploring incredible opportunities that could result from a strategic move. Here's why:
Different opportunities
The internal structure of the company is very different from one CRO to another. There are so many variables across organisations that often the sky is the limit in terms of career opportunities within clinical research. Whether they are moving from a small company to a large one, or from one major CRO to another, CRAs will be exposed to a completely different set of systems and protocols, not to mention a new selection of sponsors and studies.
As the role of the clinical research associate adapts to the changing CRO environment, many employers (particularly larger CROs) are returning to the classic CRA position, where they get to not only monitor, report and visit sites, but also get involved in start-up activities, close out visits and submissions. As a result, they are becoming much more autonomous on site. Larger CROs will also give CRAs the chance to work on larger scale studies with a wider variety of world-leading sponsors within different therapy areas.
Moving to a smaller CRO also has its benefits. Moving from a large CRO to a smaller company likely comes with more responsibilities, but they will be more varied. The studies may be on a smaller scale, but CRAs will gain exposure to other areas of the business, such as project management and business development, which would be very useful in terms of career progression.
Creative career paths
As discussed, the nature of a clinical research organisation means that there are opportunities to suit every individual, and the chance to get creative with their clinical research career path. Many CRAs believe that they are destined to follow the usual model of progression to from CRA to Senior CRA to Project Manager. While this may still be a preferred career path for some, many employers, particularly large CROs have such a wealth of opportunity available across multiple departments and therapy areas, that CRAs can forge their own path. Here are some real-life examples of CRAs that have followed a non-conventional career path after switching CROs:
Christopher: Small to a large CRO
Christopher moved from a small local CRO to one of the world's largest. Intimidated by joining such a big organisation, he was convinced he would be swallowed up and never noticed again. However, just 2-3 years after joining, Christopher is now a Team Leader and CRA Line Manager, despite originally having plans to work towards a Study Manager job. He gained exposure to different environments and trained in different areas of management and realised that people management was the area that he most enjoyed and excelled in.
Andrea: Large to another large CRO
Andrea moved from one major CRO to another, looking to specialise in oncology. However, within a year she had transferred to sponsor-dedicated team and within 3 years had become a Protocol Team Leader for that particular sponsor. Being outsourced by a CRO is just one of the many avenues CRAs can take when working for a larger organisation.
Ricardo: Large to small CRO
Ricardo felt that his CRA role at the larger CRO was getting too repetitive, and as part of a large team, the competition for promotion was fierce. After being passed up for promotion, he decided it was time to move. After transferring to a smaller CRO, Ricardo found that his responsibilities were more varied and he had the opportunity to work cross-functionally and gain management experience. This added exposure helped him progress to a Global Project Manager position within 4 years.
A sense of purpose
A large percentage of the current workforce, particularly those working as CRAs, are part of a generation known as 'millennials'. The group has many defining characteristics, including their need for purpose and belonging at work. While many CRAs may believe that they are simply another cog in the CRO machine, CROs are quickly adapting their approach to satisfy CRAs' need for a sense of purpose and belonging. Regardless of which CRO a CRA works for, their role always matters and has an impact on the industry's shared purpose to bring live-saving effective medicines to patients.
However, there is currently a shortage of CRAs that are willing to travel and monitor, which are the two most fundamental responsibilities of the role. Unfortunately, the travelling aspect of a CRA's job is non-negotiable, so those who are truly passionate and connected to their role as a CRA are likely to benefit from a change in CRO employer. By switching the CRO they work for they could experience a better sense of purpose and belonging after feeling the benefits of a superior travelling schedule, corporate culture, structure and variety in studies.
The open-minded approach
Many CROs appear to offer the same things to CRAs, making it almost impossible to judge what opportunities await unless a CRA chooses to attend an interview. CRAs carry many preconceptions about certain CROs, perhaps based on accounts of personal accounts of what the employer is like by other CRAs. It's important to remember that each experience working for a company is deeply personal and can differ hugely from one person to the next, thanks to the many variables at play. Factors like management style, team dynamics, department structure and company culture can all affect each person differently. The key is to attend every interview with an open mind and judge for themselves whether the opportunity is right.
Consultants at Proclinical have had the chance to meet a number of line managers at various CROs over many years. Something that has always struck them is how inspirational and passionate these managers are, how they embody the CRO's culture and values, and the way they live and breathe their role at the company. Therefore, they advise that all CRAs attend interviews with at least three or four different CROs to get a full picture of the wealth of opportunities available to them, and give CROs the chance to dispel preconceptions that could be holding back a CRA's career.
Are you a CRA looking to broaden your horizon yet unsure if a career move will do the trick? Get in touch with one of Proclinical's consultants who specialise in the CRO industry to discuss what opportunities . Alternatively, you can apply to any CRO jobs directly on the Proclinical website.