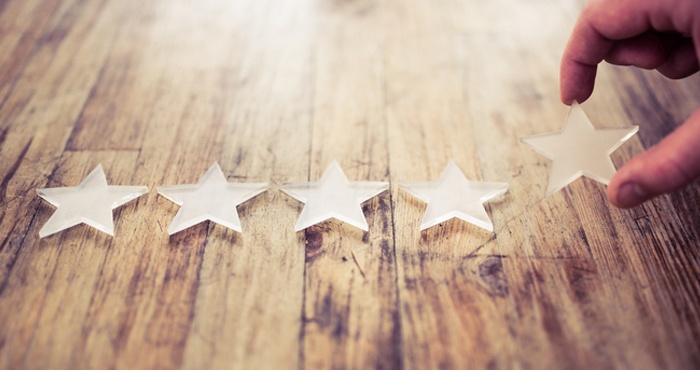 In a world where the best talent can cherry-pick where they work, having a first-rate employer brand is a company's best shot at securing their future growth and success. What can companies do to create an employer brand that will keep on attracting the talent they need to fuel innovation?
Employer brand is a broad term that describes a company's identity, including their reputation to customers, clients and prospective employees. Research shows that employer brand plays a significant part in a company's ability to attract and retain talent. Studies have also proved that openness and honesty in the recruitment process is a real competitive advantage in becoming an employer of choice.
Companies must also work to ensure a positive candidate experience or else risk social media backlash, which can negatively affect their employer brand. Certainly, the immense power of social media is something that companies should handle with care and expertise, as there is much less room for error in this age of transparency.
Here are a few things to consider when building an effective employer brand to hire the very best talent:
Tone of voice
This is far more important than you might think. Devising a unique tone of voice is the first step in creating a brand identity that candidates, customers and clients will come to associate your services or products with. In terms of attracting talent, it's about striking a balance. You want to get across why people should work for you in terms of your vision, values and working environment. As much as it's important to be factually correct in your tone of voice, never forget that your words and graphics will be seen and judged by human eyes. Always bear in mind that you are appealing to the likes, dislikes, aspirations and fears of real people.
Once you've perfected your tone of voice, whether it be factual and technical or informal and non-technical, you must ensure that it is consistently applied. For example, the tone of voice should be the same on your careers page, 'about us' page and all of your social media posts. There is always room for slight changes and adjustments to suit different target audiences or campaigns, but your unique brand identity should always shine through. This way, potential employees will know what you're about and get a good sense of whether they would thrive in your working environment.
Company culture and corporate reputation
Leading on from the last point, tone of voice feeds into the greater 'company culture' picture. In certain job markets the competition for highly-skilled professionals is fierce, meaning that companies need to work on their competitive edge. Today, two of the main influencers are company culture and company reputation. One study suggested that as many as 92% of people would consider leaving their current job for another role at a company with an excellent corporate reputation, and another 82% consider culture to be a significant competitive advantage. There is no arguing with these statistics, so companies have little choice but to improve how prospective employees and current employees view their company.
As previously discussed in our article on how low employee engagement damages employer brand, your employer brand should be realistic, attractive and embody the values, beliefs and behaviours of the work place. You may want to consider promoting the company as socially responsible, as one of the most attractive company values of today is a strong commitment to corporate social responsibility (CSR). As many as 62% of people are willing to take a pay cut to work for a socially responsible company.
Similarly, inventing out-of-the-box employee 'perks' and initiatives on top of the usual benefits package (which should be as appealing as possible!) is a sure way to attract future employees. To help you create the best possible plan, carry out extensive research on what people - particularly those in your industry – value most; work/life balance, high innovation, CSR, health and wellbeing, social life, etc. Try to come up with a tailored company culture plan that matches your unique employer identity and tone of voice.
Candidate experience = employee advocacy
Sophisticated ATS (applicant tracking system) software streamlines the recruitment process to afford more time to focus on the candidate experience. One study shows that many candidates believe that the candidate experience directly reflects how a company treats their employees. Are you guilty of not giving feedback, or being a little careless with how unsuccessful applicants are handled? Research shows that this counts more than you'd think.
Creating a positive candidate experience, for both successful and unsuccessful applicants, can do wonders for your reputation as an employer. Job seekers value feedback more than anything, yet 65% say that they never received updates or notice of their application. Why is this important? Because 80% of candidates say that wouldn't re-apply to a company that didn't update them when something changed with their application, or if they didn't make it to the next stage. By neglecting this small stage of the recruitment process, you could be alienating future talent. This also applies to feedback on unsuccessful interviews.
Lack of feedback, badly conducted interviews and poor communication during the candidate's application process can cause them to air their grievances directly to others, or on social media. This could paint a negative view of your business before you've even made first contact with a potential employee.
It is the same with your current employees; take care of your workforce and they will be your greatest advocates. When happy employees take to social media platforms and professional networks to speak of their positive experiences working at your company, this can do more good for your employer brand than any culture campaign. Job seekers are thought to trust current employees three times more than employers to provide honest information on what a company is like to work for, so take care of your employees and you will see more talent flood in.
Creating an employer brand is one of the most useful and profitable things that you can do for your company. With a strong employer brand, your competition will struggle to contend with you for the best talent. Likewise, investing in your current workforce is also a great way to transform your employer brand, by encouraging employee advocacy on social media.
Want to work for an industry leading recruitment consultancy that offers great training and limitless opportunities for career progression? Consider working for Proclinical. We're currently recruiting for a range of positions, from entry level to senior roles across our various global locations. Get in touch today!