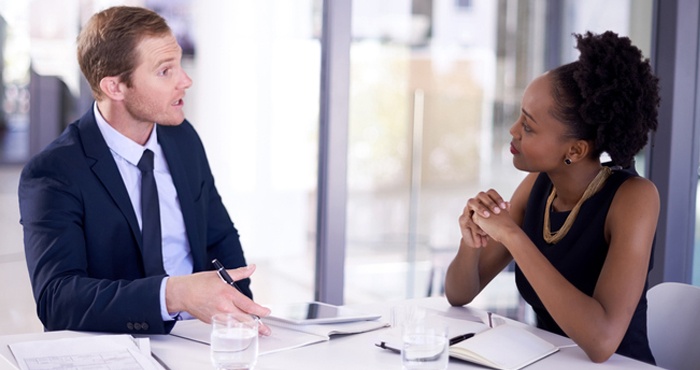 The effectiveness of performance reviews and appraisals is a hot topic of discussion in the HR community. Some claim that the process is archaic and counter-productive while others argue that the principle remains effective but its methodology needs revamping. Just how effective is the performance review process, and does it have enough impact on employee engagement to be worth continuing at your company?
Performance reviews have been universally implemented in many industries across the globe because they provide excellent benefits for both employee and employer. They offer a platform for open communication about employee evaluation, employee coaching and development and goal setting for the future. Being able to have a discussion this one-on-one can also improve the relationship between employee and line manager, as well as making the employee feel that the company values them and is invested in their future.
However, growing discontent by employees and the HR communities is due to the belief that the performance review is outdated and less effective than other, newer business processes. For instance, research by Bersin(Deliotte's HR subsidiary firm) suggests that fewer than 40% of employees find reviews valuable and fewer than 45% of HR managers do. The company's analysis suggests that this is because of its competitive evaluation-based process that favours the numerical ranking and rating of individuals over their performance and alignment with the company's goals. They suggest that this breeds unease and competitiveness among employees and demands that managers be highly trained in assessment, which can be stressful.
Similarly, another argument against the performance appraisal states that achievement measured against quantitative goals is less effective than using attributes such as quality and value alignment as metrics, because it is likely to cause bias in the employee's and manager's perception of their performance. These quantitative goals could be less relevant to the company's overall objectives.
Proclinical's most recent Employee Engagement survey sheds some light on the impact of performance reviews on the engagement of life science professionals across the globe. The findings were overwhelmingly in favour of performance reviews, with engagement being the lowest in those who were never or much less frequently reviewed.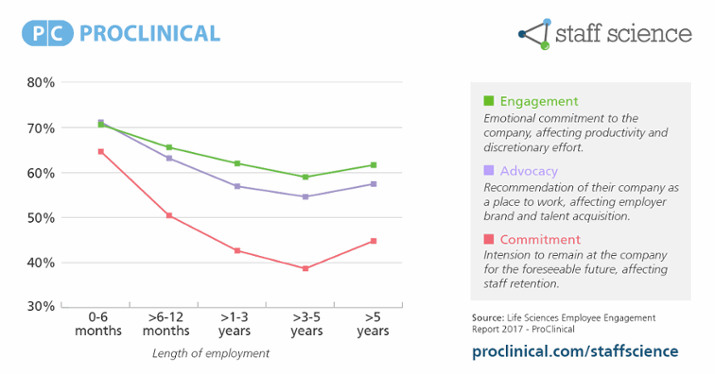 These findings tie in with the opinion of many HR managers and employee engagement institutions that the principle of performance appraisals is not the issue, but more the inflexibility and corporate nature of the current process. As evidenced by Proclinical's survey, those who were reviewed only once a year or not at all had lower levels of engagement, advocacy and commitment to their company. This finding suggests that the underlying issues lies elsewhere.
Roughly a third of US companies are turning their back on the traditional performance appraisal in favour of regular, informal check-ins, however, some are standing their ground. For instance, tech giant Facebook, which is known for its forward thinking, innovative nature, believes that performance reviews carry advantages that are being missed by other companies. A Harvard Business Review article explained that Facebook believe that "people want to know where they stand and performance evaluations offer transparency, and help them to see how their contributions are seen in the organisation, and they make it easier for the organisation to effectively recognise and reward top performance". They surmise that while the performance review process can often be flawed, they are far better than other alternatives. In fact, 87% of Facebook employees agree with this and want to keep performance reviews.
Glassdoor, a company that publishes reviews of companies all over the world written by their current and former employees, has joined the discussion with its own view on the process. One of Glassdoor's published articlessuggests that "in the rush to ditch the performance appraisal we might just be focusing on the wrong things", and that confronting the demons of the current process could help to adapt the structure into something more flexible and specific to each company. The article goes on the explain that performance appraisals should be "less about ratings and filling in forms… [and more] about meaningful, regular dialogue" between employee and management. This would do away with the hierarchical, rigid and obligatory aspects that have mustered a collective sense of dread among both employees and the HR community.
In accordance with changing attitudes in the workplace, many agree that workers, particularly millennials, prefer frequent feedback over one in-depth annual review. This shift is attributed to their growing preference for 'people managers' who conduct catch-ups frequently and with empathy. Indeed, Proclinical's survey showed that respondents favoured ad hoc appraisals for more emotive reasons such as their relationship with their manager (85%) and feeling listened to (67%). Ad hoc performance reviews were also viewed as more informal and made employees feel more at ease and responsive to the process, making it a more valuable exercise for both employee and manager.
In fact, the frequency of performance reviews affected many other aspects of engagement, including how fairly paid, inspired and valued employees feel at their company. For example, bi-annual or quarterly reviews were popular with employees on matters such as career development and feeling paid fairly, whereas monthly performance reviews had a greater effect in helping them feel inspired to meet goals (51%) and feel recognised (60%), suggesting monthly check-ins make employees feel continuously supported.
More frequent reviews (i.e. monthly) also made employees more motivated (59.4%), more likely to recommend their company as a place to work (67%) and more likely to see themselves working there in a years' time (51%).
Although all arguments for and against performance appraisals are worthwhile, general consensus leads to the belief that it is not the principle of the review that is flawed, but the way in which it is structured and implemented.
According to the HR zone, best practice for performance reviews in the ever-evolving modern workplace include:
Evaluating employees on relevant metrics that give more accurate insight into their contributions, taking into account the nature of the role
Implementing a "Rate the rater" policy in which the assessor's ratings are modified, to protect employees from tough or easy markers (this policy is used by Facebook)
Reflect millennials' growing need for constant feedback but conducting more frequent, informal touch points that are tailored to the individual
Proclinical's study suggested that performance reviews have a positive impact on employee engagement in the life sciences industry, but highlighted important trends connecting higher levels of engagement with more frequent performance reviews. This, coupled with some best practice tips from HR industry leaders and some of the most successful companies in the world, is something that organisations across all industries can use to update and improve their performance review process.
For more interesting insights into how performance reviews affect employee engagement, download our Employee Engagement Report (2018). Here you'll find a goldmine of information on what most impacts employee engagement within the life sciences industry.