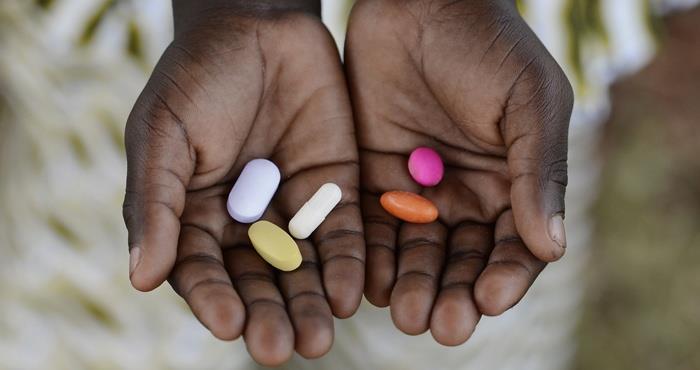 The world is in the midst of one of the most terrible humanitarian crises in history. With no access to food, medical aid and continued displacement, millions of people globally are at risk of dying as a result of conflict or starvation. Medical volunteering abroad is a fantastic way for medical workers to make a difference to the lives of those who need it most. Here's why
You will see the immediate impact you make
Many of the life sciences professionals that we work with are saving and improving the lives of many through the development of drugs and treatments, which is an incredible and gratifying feat. But what if you could experience your hard-work paying off in real-time, face-to-face with the most vulnerable and afflicted patients?
Medical volunteers position themselves at the frontlines of humanitarian crises and natural disasters worldwide to extend a lifeline to those in immediate need. A humanitarian crisis or disaster describes any event that threatens the safety and health of a community.
Man-made disasters are not the only occurrences that cause widespread damage and significant loss of life; medical volunteers attend to those affected by natural disasters such as earthquakes, hurricanes and tsunamis, which impact millions of lives each year. These terrible events result in food crises, severe destruction and widespread disease that can affect communities in the long-term.
The time to act is now
The 21st century has already witnessed a stream of the most wide-scale and devastating humanitarian and natural disasters in recent memory. U.N Humanitarian Coordinator, Stephen O'Brien has stated, "We are at a critical point in history. Without collective and co-ordinated global efforts, people will simply starve to death". Millions are also at-risk due to a lack of appropriate medical care, water, sanitation and long-term displacement from their homes.
Some of the most notable ongoing humanitarian disasters include the Syrian refugee crisis, the Ebola epidemic and the Iraq War which are continuously covered by international news. However, there are many, many less reported areas of conflict that are reaping havoc in all corners of the earth, including those happening in South Sudan, Yemen and Somalia.
Case studies, reports and testimonials from medical volunteers tell of their extremely intense and varied experiences in the field. Often, medical organisations send their volunteers to areas where the desperation and severity of the crisis is shockingly under-reported and the need for medical aid is critical. Those on the frontline of global crises speak of the deep satisfaction they feel from being able to provide neglected communities with the immediate aid they needed.
These distressing conflicts are happening right now and sadly, are only getting worse. Medical charities, such as Medécins Sans Frontiéres (MSF) that operates in over 70 countries worldwide, are constantly adapting to the changing landscape of global crises and need volunteers on the frontline at all times to fulfil the complex needs of these displaced communities. There has never been a more important time to act.
How Medécins Sans Frontiéres (MSF) is making a difference
Proclinical's core mission is to combat unmet medical need around the world by placing high-quality candidates into the life science jobs where they can make the most impact, at companies that develop innovative, life-saving drugs and treatments for the world's most prevalent diseases. In addition to this, raising vital funds for medical charities has always been an important part of Proclinical's mission, and we have chosen to support Medécins Sans Frontiéres (MSF).
MSF is an international, independent, medical humanitarian organisation that delivers emergency aid to people affected by armed conflict, epidemics, natural disasters and exclusion from healthcare, irrespective of race, religion, gender or political affiliation.
MSF's activities include the treatment of injuries and disease, maternal care and the provision of humanitarian aid. They offer basic healthcare, perform surgery, fight epidemics, rehabilitate and run hospitals and clinics, carry out vaccination campaigns, operate nutrition centres, and provide mental healthcare. Where necessary, they set up sanitation systems, supply safe drinking water, and distribute relief to assist survival.
MSF's interventions involve medical teams addressing the most urgent health needs of people in crisis. On any given day, thousands of individuals representing dozens of nationalities can be found providing assistance to people caught in crises around the world. They are doctors, nurses, logistics experts, administrators, epidemiologists, laboratory technicians, mental health professionals, and others who work together in accordance with MSF's guiding principles of humanitarian action and medical ethics. The organization received the Nobel Peace Prize in 1999.
Should you volunteer to work for a medical charity like MSF?
Many of the life science professionals that Proclinical works with on a daily basis are driven by a strong need to make a difference, to use their skills to find purpose in their work. We believe that medical volunteering abroad with a medical organisation like MSF has the potential to be one of the most challenging, rewarding and fulfilling experiences possible for healthcare and life science professionals. To see why, read the testimonial of one MSF volunteer working as anaesthetist in Yemen:
"You don't change the world but you make a huge difference for that one patient you are treating at the time. These experiences remind you of how extremely well off we are with our easy access to unimaginably good health care. It's very humbling."- Helmut Shoengen, MSF anaesthetist.
For more testimonies and stories from the field, check out MSF's news page.
You'll be surprised how you can help
If you think that doctors, surgeons and nurses are the only people who can make a difference working abroad, think again! Proclinical works with many clients and candidates who may not realise that they have the right skills to volunteer abroad on these type of humanitarian projects. In order to provide medical care on such a wide-scale, medical charities require a variety of skillsets for campaigns to be successful. To get a better idea, click here for a full list of who can volunteer with MSF.
To join the humanitarian fight and begin making a vital difference to people's lives in all corners of the world, consider joining forces with a medical organisation like MSF.