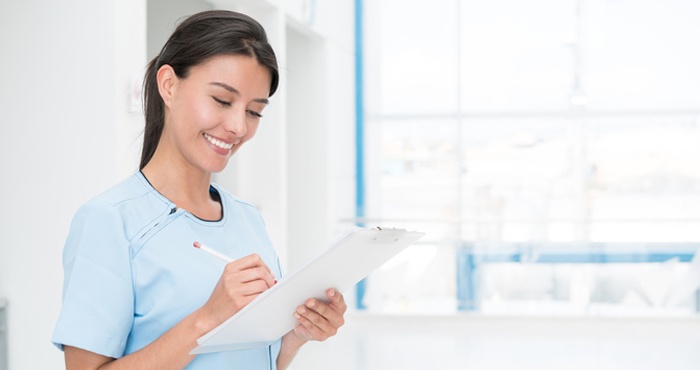 Many clinical research associates (CRAs) dream of working for one of the leading pharmaceutical companies in the world, but may not realise that working for a CRO will also enable you to play a significant role in bringing new drugs and treatments to patients. Working for a CRO can be just as fulfilling, and in some cases more beneficial to your career, as working for a pharma company.
What is a CRO?
Contract research organisations, sometimes known as clinical research organisations, are large establishments that provide outsourced clinical services to pharmaceutical, biotechnology and medical device companies. There are a range of CROs, including full-service CROs that handle every aspect of the clinical trial process for their clients, or smaller, niche CROs that specialise in one aspect of a trial, or in a specific therapy area. Clients of CROs can range from small start-ups to some of the biggest pharmaceutical companies in the world.
Proclinical has worked with several candidates who have worked for both a pharmaceutical company and a CRO. From experience, we have been able to compile a list of some of the most prominent benefits of working for a CRO:
1. Working environment
A common misconception is that the environment at a CRO is less stimulating than a pharmaceutical company. The reality is that this is simply not true. In fact, many people in CRA & CPM (clinical project manager) jobs who have gone from a CRO to a pharma have found the working environment less fast-paced. To excel within this challenging, dynamic setting, you need to have exceptional time management and organisational skills, with the ability to multi-task and prioritise. CROs work with multiple clients nationally and internationally, and you will be expected to juggle time zones and adhere to the sponsor's tight deadlines. All this along with the variety of projects available to you, there's never a dull moment working for a CRO.
2. Job stability
Job stability is another significant advantage in this field. CROs work with several pharmaceutical clients, so if one project is dropped unexpectedly you will not find yourself out of work. Instead, you will be simply placed on a new project with a different sponsor. If you were working for a pharma and a trial ended prematurely, you would have no guarantee that your job at the company was secure for the future.
CROs are, to a certain extent, better shielded from the effects of economic decline than pharmaceutical companies. If one of their clients is forced to go under, they still have a wealth remaining and are usually continuously growing despite cyclical economic downturn.
3. Career progression and transferrable skills
While you would certainly expect career progression working for a pharmaceutical company, you can often climb the ladder at a faster rate within a CRO. CROs are large, structured organisations with many resources and multiple projects. Working on various projects, often with international exposure that is not as easily accessible within pharma, will help you to build a bank of experience rapidly. This will make it easier for you to apply for higher positions earlier on in your career.
Your broad skillset can enable you to transfer from one therapy area to another, as often the skills you gained from a study in oncology are applicable to another study in, for example, cardiology as protocols are likely to be similar. Also, CROs are likely to recognise hard working-employees and invest in their development once you have proved your capabilities. Pharmaceutical companies may be less likely to do this as they usually specialise in one or very few therapy areas, making it difficult for you to branch out into other areas.
4. Variety of opportunities
One of the most attractive benefits of working for a CRO is, as mentioned above, that you have a greater amount of opportunities available to you. This encompasses the type of project, type of role and whether you are working locally or internationally. While transferring from one vertical to another is possible in a pharma, taking a side-step is much easier within a CRO. You do not always have to take the conventional career path, for example, progressing from a CRA job to a CPM role and then working up through management levels. Instead, it is not unusual to begin as a CRA and transfer into regulatory affairs or drug safety jobs. There are almost limitless opportunities to move within a CRO.
Regarding CRAs who have always wanted to work for a pharmaceutical company, it's worth knowing that working at a CRO allows you to work with multiple leading pharmaceutical companies during your career, thanks to the variety of sponsors the organisation partners with. Instead of working for several years at one pharma company and investing everything into a single project, you can be at the forefront of many new drugs and treatments being brought to market and keep critical research moving.
5. Innovation
CROs are innovative by nature. Although they are process-driven organisations, CROs are continuously adapting and evolving to suit the needs of their clients and employees. Departments are likely to be restructured every few years, following feedback from staff about the current structures and processes in place. CROs are known for listening to employees and utilising their feedback to improve the quality of their operations.
6. Training and development
CROs have an excellent reputation for the training and development that they offer to employees. Each organisation tends to have their own in-house training programme, which includes a variety of career paths with structured career progression.
Getting a job as a CRA in a CRO can be an excellent first step for graduates. Your first few projects will afford you greater exposure and allow you to accomplish more than you would at a pharmaceutical company within the same timeframe.
Am I the right type of person to work for a CRO?
CROs are known for their stimulating, fast-paced environment and not everyone feels that they are a suitable match. To excel at a CRO, you should:
Relish a challenge
Be able to multi-task efficiently
Possess excellent organisational skills
Have the ability to manage people effectively
Have excellent time management and be prepared to stick to tight deadlines, repeatedly
Express yourself well verbally and in writing
Be willing to travel 60-80% of the time, nationally and internationally
Have a service-minded approach toward sponsors
If you would like to see your clinical research career flourish, please get in touch with our specialist consultants to find out about current opportunities with multiple leading CROs across the globe.