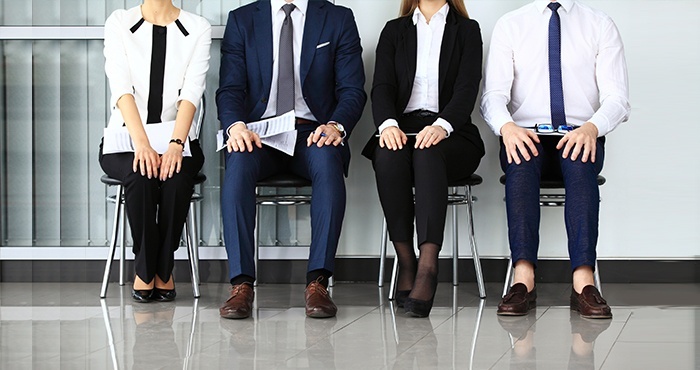 Preparing for any interview can be a trying experience. Let's face it, interviews are difficult and often there is a lot riding on their success. In order to be successful in any interview, preparation is key. When interviewing for clinical research jobs, interviews pose a unique challenge that may require additional preparation. Below are our five tips to make sure that you are properly prepared for a clinical research job interview.
1. Get your resume in tip-top shape
As referenced in a previous article, the two reasons clinical research associates miss out on job opportunities is because of a lack of experience or a poor quality CV. Your resume is an extension of you in an interview and serves as your professional profile. If your resume is not up-to-date, you may miss out on interview opportunities or even sabotage an interview. Make sure to add all of your qualifications to your resume and cater to the specific job that you're interviewing for. In a clinical research job interview, your specific experience is vital. Look at the job description and their requirements for hints about what information you should elaborate on. If you have an area in which you are not particularly strong, do not over embellish.
2. Be honest
In addition to keeping your resume up-to-date, make sure that you are completely honest regarding your experience. Not only on your resume, but also during the interview. The job market can be difficult and you may be tempted to embellish a bit both on paper and in person. However, we strongly advise you against this. During your interview, you may be caught in a lie completely ruining your chances of the position or, even worse, you could get hired and then reveal that you are unable to complete the duties you claimed to be experienced in. Being straight forward may disqualify you during the interview; however, you do not want to be hired on false pretenses.
3. Prepare, prepare, prepare
Before your clinical research job interview, you must set aside a few hours to collect your thoughts. First, make sure that you know who you're meeting with. This will allow you to find them through LinkedIn and find out a bit more about them. You can then review their personal career path and create rapport more readily.
Next, write down questions to ask your interviewer. These questions should be specific and should show that you have done thoughtful research on the position and the company. For examples of questions, review our article on Questions to ask before, during and after an interview. Try to avoid questions about benefits, time off and bonuses; these questions can make you appear as if you feel that a company owes you something, even if this isn't the case.
Third, print out multiple copies of your resume and hold them in a professional notebook or folder. Having your resume is important not only for you, but for your interviewer. If you are asked to walk through your resume and you cannot remember your experience, you will look unprepared and unprofessional. Your experience is outlined clearly on your resume and can be a great resource during the interview, as long as you're not reading directly from it. Additionally, an interviewer may ask to see your resume and of course, you want to make sure you have copies available.
Last but not least, make sure that you're jotting down key notes, like names and important points. According to The Ladders.com, "taking notes is acceptable, and even encouraged" during interviews. Many times we think we will remember everything, but the second we step out the door, all is lost. Jotting down notes will help you to write personalized 'thank you' notes and reference material in the future.
4. Do your research
Research is essential for any job interview. You should know about the company you're interviewing with and especially the position. LinkedIn is a great resource to see a number of different things about the company and employees. Through LinkedIn you can research how long employees have stayed at the company, their qualifications and their backgrounds. Look at the company website, take notes and look for any recent press releases. These press releases will reveal important information about new products or announcements that the company is proud of.
In order to be effective in answering questions about the job descriptions and your ability to complete the job, you should know the qualifications inside and out. We recommend printing out the job description and going through each requirement. With each requirement, write down a key example of how you have direct or related experience. This exercise will help you to familiarize yourself with the role and realize in which areas you are a strong candidate. However, make sure you do not read your notes during the interview! This is a huge red flag. This exercise is for you and your preparation.
Depending on the nature of your prospective position, your interviewer might want you to share your knowledge about research practices and proper protocol. Reviewing these practices and explaining them aloud will help you during the interview.
Lastly, take a deep dive into recent news, updates or discoveries in research in the company's industry. For example, if you are interviewing for a pharmaceutical clinical research job, you should look at the pharmaceutical industry and any relevant research that has been published recently.
5. Review your past research
For your clinical research job interview, your past clinical research experience is incredibly important. Make sure that you are very confident with the in-depth information of your past research and clinical projects. Your interviewer might want to ask you specific questions, and you should be well equipped to answer them. Make note of times when you overcame adversity or faced a challenge and overcame it. Most likely, your interviewer will ask you about difficulties you faced and how you worked with the rest of the research team. Have accurate and concise examples of real-life experiences to help you to quickly gather your thoughts during the interview.
Walking into an interview unprepared is basically asking for failure and a missed job opportunity. Interview preparation can be stressful and exhausting, but the benefits are vast. Take the above five steps seriously, and you are on your way to a successful clinical research job interview.
Proclinical has brand new clinical research positions daily at leading life sciences organizations, including pharmaceutical, medical device, biotech and clinical research organizations (CROs) now. Browse jobs on our site or simply send us your resume now and we'll match your profile against new and existing roles.