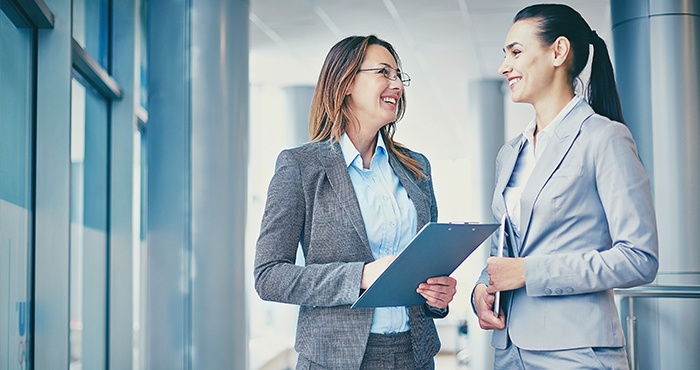 The quality assurance job market is now as competitive as ever, which begs the question, "how do I stand out from my competition?". Competition is fierce and you need to make sure that you have the right tools at your disposal to not only land an interview but also successfully get a job offer.
So how do you do it? First, you need to start with your CV. Below are three tips to make sure that you have a Quality Assurance CV that will help you to get an interview.
1. Check, check and double check
After all, you work in quality assurance. This means that your CV needs to represent your qualifications with zero spelling errors, proper organisation, proper formatting and a layout to provides concise information. Since you are in a position requiring keen attention to detail, spelling and grammatical errors could cost you the position. As a quality assurance specialist, you must be analytical and process driven; without a CV to reflect these points, you could be missing out on interviews.
2. Customise your CV
Customise your CV to reflect your qualifications for each specific position that you apply for. We recommend a one paragraph summary of your qualifications at the top of your CV. This way your interviewer will know straight away whether you are a proper fit for the position. For example, if you have experience with GMP compliance, GCP compliance, or engineering, do not hide these skills on your CV. Hiring managers and HR representatives will not hunt through your CV for relevancy. Showcase your relevant skills front and centre in your opening paragraph. Be specific about the settings of the positions that you have worked in. Quality assurance specialists are not only working manufacturing; QA jobs are needed in every industry. Be specific and share your direct knowledge of your field. For example, if you are looking for pharmaceutical QA jobs, make sure that you're using keywords which will make it clear you know the field. Be knowledgeable about the setting you are applying to and explain how your experience will match up with the job description.
3. Be consistent
As mentioned in Tip #2, customising your CV is essential. However, if you are not keeping dates and previous position titles consistent, you will run into problems. Nowadays, everyone has a LinkedIn profile. If you are trying to massage the truth on your CV and have a different date or title on your LinkedIn profile, you are bound to get caught red-handed. If your recruiter is good at their job, they have checked and double checked your credentials. You do not want to be caught in a lie or miss out on an interview because of an inconsistency.
QA job interview tips
Even with the best CV possible, you will still need to prepare for any interview. Candidates might miss out on jobs for simple reasons such as an ill-fitting suit, or forgetting to bring copies of your CV. Do not let a lack of preparation prevent you from getting your dream job. Below are five tips to prepare you for an interview for a quality assurance position.
1. Research the company
Company websites hold a wealth of information about a company. Websites can help you to study the company's mission, vision and values, so you know what to expect during the interview. Has the company won any awards recently? Has the company added a new product or service? Google Alerts can be a great way to stay up-to-date on a company's activity. Use the research to your advantage; for example, if you are interviewing for jobs in Switzerland, it would be helpful to identify common interviewing techniques from that region. You also want to make sure that you are planning your approach to the interview based on the company size. Larger companies tend to want an employee to complete only certain projects and tasks, whereas a smaller company might follow a more 'all hands on deck' approach. Spending 30 minutes to 1 hour on a company website will allow you to walk in with knowledge that you can let shine in your interview.
2. Find out who you are meeting
Once you know who you are meeting, you will be able to gather information about your interviewers. If you tend to have trouble building rapport, this is a great way to find out background information to help to start conversations. Perhaps you and your interviewer worked at the same company or attended the same school. Researching the employees also allows you to know the profile of an employee the company typically hires.
3. Conduct a mock interview
Typical interview questions can range from: "why should we hire you", to "what are your strengths and weakness?". These questions can catch you off guard if you are not prepared. First, find a resource online that lists typical interview questions. Next, write down your responses for each question. After you have written responses, it is time to practice. Read the answers and edit and re-edit until you have a concise response. In addition to practising your answers, make sure that you are familiar with typical competency styles. Lastly, have a close friend or colleague review the job description and ask you typical interview questions. This will give you a chance to further practise your previously written out answers without reading from your notes. If possible, ask your mock interviewer to mix up the questions to catch you off guard. Ask them to be hard on you this will only make the real thing easier!
4. Be enthusiastic!
Enthusiasm is key in any job interview. Employers want you to be interested in the position on the table. If you seem unenthused and disinterested, most likely your employer will feel the same way. It is important to express your interest in the position, smile and share your knowledge of the company. Write down three to five reasons why you want this job, and why you admire the company. Try to think of truthful reasons so that your enthusiasm seems genuine. During interviews, there is a possibility that you will be meeting with an HR representative. Keep in mind HR personnel tend to be very enthusiastic, and they will be looking for the same traits in their candidates.
5. Be collaborative
Many employers of open quality assurance specialist and validation jobs are looking for candidates who are capable of collaboration in the workplace. Companies are looking for a team player who will not only state why a problem exists, but also offer ideas of how a problem can be fixed as a team. Showcasing your ability to work with a team and offer a more solutions-based approach could be the differentiator you need to land you the position.