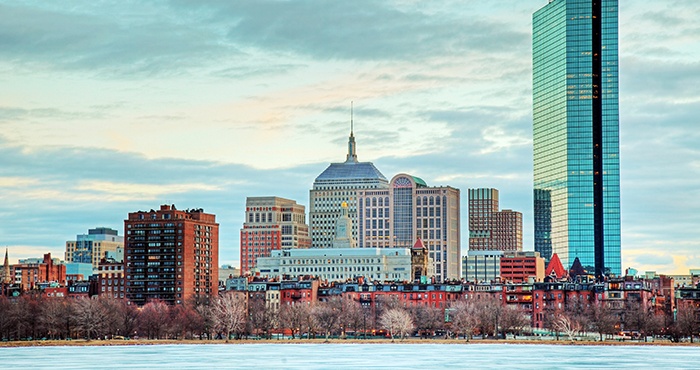 Looking for a job in the pharmaceutical and biotechnology industries or a regulatory affairs job in theUSA? Well, you have come to the right place. The US pharmaceutical industry is booming right now. Here, we'll explore the top places to land a competitive job in the life science fields, key companies, figures on revenue and employment, and evidence of growth.
The ranking for this list was collected from Genetic Engineering & Biotechnology News (GEN)'s Biopharma Cluster List.
10. Chicago, IL
Abbott Laboratories, Baxter, Sigma-Aldrich, Charles River Laboratories, Takeda, Millipore, Celgene, AbbVie, and Baxter Healthcare are a few of the many biotechnology and pharmaceutical companies in Chicago. According to a study conducted by Ernest & Young, Illinois, who had almost 700 patents in 2011, is the center of a Midwest bioscience hub that employs more people than either California and the East Coast (301,137 people versus 230,177 and 253,000 people, respectively). It was also reported in a Chicago Business article print in the Spring of 2013 that the Midwest had higher research spending than California and the Boston-Philadelphia-New Jersey corridor ($6.6 billion versus $4.7 billion and $3.7 billion, respectively).
9. Los Angeles, CA
More than 100 pharmaceutical and biotechnology companies are located in Los Angeles (LA). Most of these companies are start-ups still in the research and development phase, such as Astellas Pharma, ImmunoCellular Therapeutics, Nantcell, Xenco, and Synedgen, but you'll also find Amgen in the LA area. In the past decade, at least five companies were acquired by bigger firms: Kythera Biopharma by Allergan for $2 billion in 2015, One Lambda by Thermo Fisher for ~$1 billion in 2012, Abraxis Biosciences by Celgene for $4 billion in 2010, Cougar Biotechnology by Johnson and Johnson for ~$1 billion in 2009, and Diagnostic Products Corporation by Siemens for ~$2 billion 2006.
8. Raleigh-Durham, NC
Right now, a number of pharmaceutical and biotechnology companies are thriving in Raleigh-Durham and Research Triangle Park areas including Biogen, GlaxoSmithKline, Merck, Novo Nordisk, Novartis, and Pfizer. The Economic Development Partnership of North Carolina reports that there are more than 58,000 employees working in over 500 pharmaceutical and biotechnology companies across the state of North Carolina, with a 23% industry growth, which is greater than any other state from 2001 to 2010. In fact, North Carolina has invested approximately $1.2 billion over that past decade in university facilities and research, employee training, incentives, and infrastructure.
7. Seattle, WA
Seattle's pharmaceutical and biotechnology presence is definitely on the rise. Bristol-Myer Squibb, CTI BioPharma, Etubics, Juno Therapeutics, Kinetia, and Novo Nordisk can all be found here. Seattle is a growing pharmaceutical and biotechnology hub, and the city is providing financial contributions to aid in the expansion of Seattle's biotech presence. According to the City of Seattle's Office of Economic Development, 55 pharmaceutical and biotechnology companies employ approximately 7,600 individuals.
6. Greater Philadelphia
In greater Philadelphia, there are 15 leading pharmaceutical companies, 11 of which are headquarters and an additional 700 life science companies. Some of the leading pharmaceutical companies in Philadelphia are Johnson and Johnson, Merck, Sanofi, Pfizer, and AstraZeneca. Select Greater Philadelphia, a business attraction marketing organisation, reports that the area has approximately 40,000 individuals employed in the core life sciences and $2.6 billion in research and development spending in 2008. In the 2010 federal Qualified Therapeutic Discovery Project Program, 139 companies were awarded funding totalling more than $45 million.
5. Maryland/DC Metro
According to the Maryland Department of Commerce, Maryland has the country's greatest concentration of employed doctoral scientist and engineers. Maryland and DC metro area are home to several federal agencies such as the Federal Drug Administration (FDA), National Institute on Health (NIH), US Pharmacopeial Convention (USP), Frederick National Lab for Cancer Research, and Walter Reed. In 2014, over 41,000 individuals were employed in the life science and pharmaceutical industries with total wages of $4.05 billion and gross state revenue of approximately $15 billion.
4. San Diego, CA
Some key pharmaceutical and biotechnology companies in San Diego are GlaxoSmithKline, Genentech, Takeda, Thermo Fisher, and BD Bioscience. Over 1100 San Diego companies employed more than 34,000 employees in biotechnology, pharmaceutical, and biomedical devices industries in 2014 . On average, pharma employees in San Diego earn more than $134,000 annually. In 2014, it was reported that San Diego's life science venture capital investment was greater than $550 million. Moreover, the biotechnology and pharmaceutical industries contribute over $31.8 million to San Diego's economy.
3. New Jersey
There is a plethora of pharmaceutical companies in the state of New Jersey including Johnson and Johnson, Sanofi, Merck, Roche, Novartis, Bayer, Bristol-Myers Squibb, and Pfizer. In 2012, the pharmaceutical life science sector added approximately $34 billion towards the state gross domestic product. The New Jersey Department of Labor and Workforce Development reported that New Jersey had over 3000 companies engaged in the pharmaceutical, medical devices, and life science sector and employed over 115,000 employees in 2013.
2. San Francisco Bay Area
San Francisco was ranked the #2 state for innovation by Bloomberg Business' 2016 Bloomberg State Innovation Index and the #10 city for global innovation by JLL's recent City Momentum Index. There are many pharmaceutical jobs in the San Francisco Bay area. According to the San Francisco Center for Economic Development, the biotechnology and life science sector yielded $95 billion in economic activity and almost $30 billion in income, and was responsible for approximately 300,000 jobs. Some of the top pharmaceutical companies in the area are BioMarin Pharmaceutical, Genentech, Novartis, Bayer, and Gilead Sciences.
1. Boston-Cambridge, MA
There is no surprise that Boston is the top US pharmaceutical hub with well over 100 pharmaceutical companies in Cambridge and the Kendall Square area alone. At the beginning of 2016, Bloomberg Business ranked Massachusetts the #1 state for innovation with a total score of 93.33 on the Bloomberg State Innovation Index, and JLL's recent City Momentum Index also ranked Boston as a top city for global innovation at #5. While the Boston area is home to several start-up companies, many prominent pharmaceutical companies also call Boston their home, including Merck, Sanofi, Pfizer, Biogen-Idec, and Novartis. Pharmaceutical jobs in Massachusetts, especially pharmaceutical jobs in Cambridge, are plentiful. In 2013, the Massachusetts Biotechnology Council reported that biopharm companies in Massachusetts paid over $7.2 million of in-state payroll, and employed approximately 57,000 biopharma employees in the state.
Hands down, the best states for landing a job in the pharmaceutical and biotechnology industries are Massachusetts and California. Already living in one of these states? Consider yourself lucky, especially if you are currently seeking employment in the pharmaceutical and biotechnology industries as there are an abundance of growth and career opportunities.
Proclinical Staffing are currently recruiting for a number of vacancies at many of the locations listed above. If you are interested in working at one of the top pharmaceutical hubs in the USA, please upload your CV to our candidate database or apply online to some of our current live jobs.