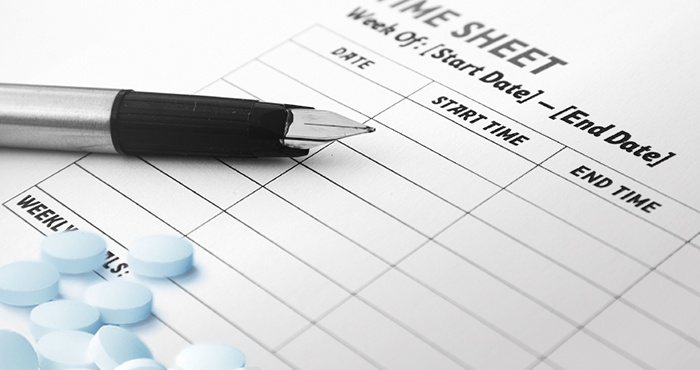 Contract jobs are commonplace in the field of clinical research and are often a necessary way for pharmaceutical companies and clinical research organisations (CROs) to manage their workforce. Are concerns about job stability justified or do the benefits of working as a freelancer outweigh the risks?
What types of jobs do pharmaceutical companies use contractors for?
Due to the nature of clinical research, many jobs in the pharmaceutical industry are done on a freelance basis. Positions in clinical research that are most commonly offered on a contract basis include clinical research associates (CRAs), site monitors, study managers and clinical project managers. Pharmaceutical companies often prefer to use contractors than permanent staff in these types of roles because a clinical trial will usually have an allocated budget and eventually run its course. CROs will also use contractors for some projects, particularly during periods when their workload exceeds the capacity of their permanent workforce.
What is the main difference between contract and permanent jobs in clinical research?
In a permanent job, an individual is employed by the company that they are working for. In freelance clinical research jobs, however, the individual is self-employed and provides their services to the company as a supplier for the time detailed in the contract — usually 6 or 12 months.
Although having an end date on your contract might seem to offer less stability than a permanent job, the rate of contract extensions in clinical research is very high and many freelancers find themselves in the same position for the entirety of the project that they are working on. Even once a phase of study has been completed, contractors are often offered extensions and moved onto new projects. When contracts are not renewed at the end of specified time, a 1 month notice period must be given by the company, which is usually sufficient time to find a new contract elsewhere.
Contracting is not without its uncertainty; however, there are a number of advantages to freelance work that, for many, strongly outweigh the risks.
What are the main advantages of contract clinical research jobs?
Financially speaking, contracting is very attractive. Because you are not employed by the company, as with a permanent job, or the agency, as with a temporary job, you do not receive the company's benefits package, such as sick pay, paid holidays, training, etc. In return for sacrificing these benefits, contractors typically earn a far higher rate of pay, sometimes 100% more than the permanent equivalent. Overall, contractors usually find that their take-home pay is higher than that of permanent employees.
Contract jobs can offer greater freedom and flexibility than permanent positions too. Many contract clinical research positions, such as CRAs and project managers, can be done working from home, and contractors often find that not being an employee liberates them from company politics and meetings that are not specific to their job — allowing them more time to focus on the work that they need to do.
In permanent positions, frequent movement between jobs can negatively affect your CV, so for those who like to experience variety in their work, contracting can be a good way of gaining a wider range of experience in different stages of clinical trials, with different therapy areas and at different companies.
Sometimes contract jobs at pharmaceutical companies and CROs urgently need to be filled so the time taken to hire can be much shorter. Unlike permanent positions, second interviews for contracts are very rare so it is vital to understand and prepare for the process to make the most of your opportunity.
What do I need to do to work as a contractor?
To work as a contractor, you would need to have a limited company or use an umbrella company to be paid and meet your tax liabilities because you would not be an employee of the company that you are working for. Before you start to work as a contractor, you need to decide which route is best for you.
Through Proclinical, you can apply for contract clinical research jobs online to register your interest for our contract jobs. We also have further information on our website if you wish to know more about contracting.
Have you worked as a freelancer in a clinical research role or considering contract jobs? We would love to hear your experience or questions in the comments below.