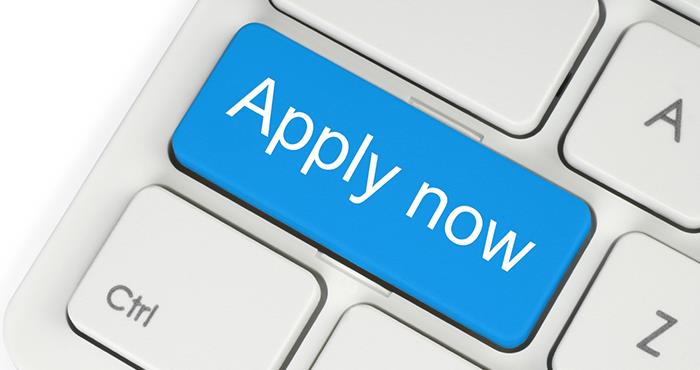 Although there are several ways to go about finding a new job in the life sciences sector, many people choose to respond to job adverts. Despite being frustrating at times, applying to advertised vacancies really can get you a new job.
In response to the previous post Reasons Not to Apply for Life Sciences Jobs, here are ten great reasons why you should still apply to job adverts:
1. Advertising is still the main method of recruitment for many companies
Many recruiters and hiring managers use job applications as their main source of candidates, because this method guarantees that the applicant is not only available but also interested in the position. Commercial websites that advertise pharmaceutical jobs, usually have vacancies that are advertised by pharma recruitment agencies and those that are advertised directly by the pharmaceutical company. Applying to jobs advertised directly means that you ensure that your CV reaches the company that controls the vacancy. Some small or emerging businesses, which might only have occasional or one-off roles, are unlikely to have access to CV databases or might choose not to work with a life sciences recruitment agency, so advertising is often their only means of recruitment.
2. You are taking matters into your own hands
Instead of simply uploading your CV to a database and then sitting back and waiting for the phone to ring, applying to job adverts is a far more proactive approach. If you are being made redundant or are looking to move jobs as soon as possible, you might want to consider applying for new positions.
3. It reminds recruiters that you are there
A recruiter or HR manager might already have your CV on their system, but they have many others too! Sending applications will remind them that you are still looking for a new job and will help them to match you with the vacancies that you want.
4. You know what compensation package is on offer
If you wait to be approached for jobs, recruiters might want to put you forward for positions that don't meet your salary expectations, believing that they can negotiate with you or with the hiring manager. Knowing the advertised salary before you apply will give you a much better idea of whether a job is worth pursuing. Furthermore, should your application be successful, you will be more prepared for entering into any negotiation at a later stage. If the salary and benefits are stated in the job advert, there is little opportunity for the recruiter or employer to backtrack on what they would be prepared to pay.
5. You have an opportunity to tailor your CV
If you have a broad skill set, it can be tough to decide what experience to include in your CV, and what to leave out to keep it to an acceptable length that can be easily read by recruiters. Having a generic CV on a database that tries to cover everything you have done could make you seem more of a generalist than a specialist in your scientific discipline. By reworking your CV to be more applicable to the job description in the advert, you will appear to be a much better fit for the position.
6. You have an opportunity to provide a cover letter
Usually when you apply for a job, you will have the opportunity to provide a cover letter with your application that describes why you are a perfect fit for the role. A life sciences recruiter or manager might not see your suitability from your CV alone, so take advantage of this extra opportunity to impress. It also gives whoever is responsible for the vacancy an opportunity to gauge your personality and enthusiasm for the role, which will help them in their decision to invite you for an interview.
7. You have control over who sees your CV
Many job seekers are concerned about who will see their CV. If you are worried about a current or previous employer knowing that you are looking for a new job, you might not want to upload your CV to an online database that can be readily searched by pharmaceutical companies and recruitment agencies. Proclinical will never send your CV to anyone without your permission but unfortunately there are less professional recruiters who will send your CV to companies to try and win jobs. Applying to jobs advertised by Proclinical or directly by pharmaceutical companies will make sure that your CV goes only to those who it is intended for.
8. Your CV goes straight to the person dealing with the position
Other types of job hunting, including using CV databases, networking and making telephone enquiries, can be unpredictable. Will anyone look at your CV? Are you speaking to the right person? Job applications might not get shared with other people in the company and your CV might not be considered for other positions, but when you respond to a job advert directly you can be sure that your CV reaches the person hiring for the job that you want.
9. You won't get unwanted calls
One downside of making your CV available for people to search is that you don't always have an opportunity to describe the type of position that you are looking for or give any details about your salary, location or other specific requirements. This can mean that you might receive offers that are not suitable for you. CVs will usually remain on the system indefinitely, and although they will appear below more recent additions, you might still receive calls months after you have already found a new job. But when you apply to a specific advert, there is far less chance of receiving those unwanted calls.

10. Gradual profiling
Forward-thinking life sciences and pharmaceutical recruitment agencies, such as Proclinical, will keep a record of each job that you have applied for and will use that information to help form a deeper understanding of the type of job that you are looking for. Knowledge of your application history helps recruitment consultants to anticipate new life sciences jobs that you might be suited to, so that they can contact you as soon as the right vacancy appears.