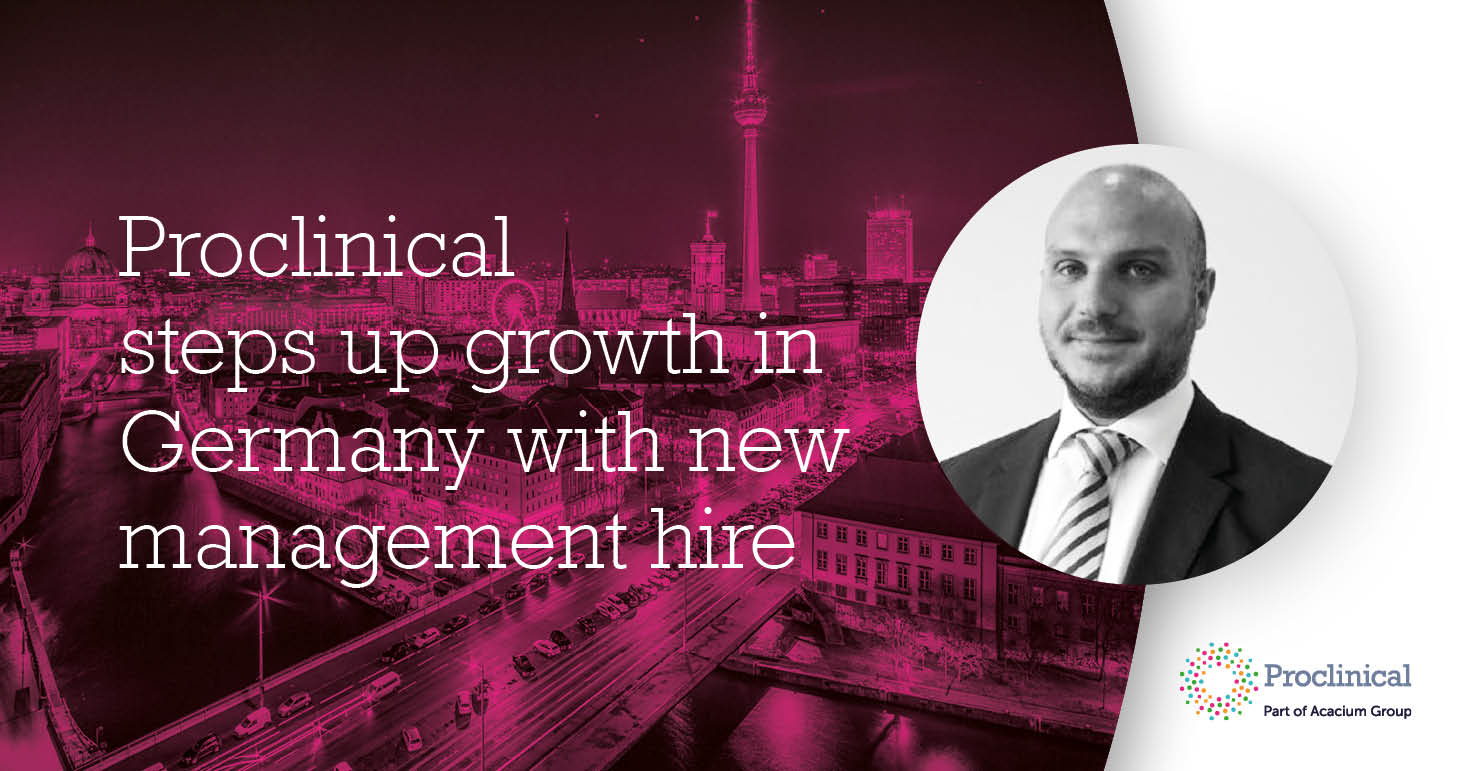 Global life science staffing services provider, Proclinical, has announced the recent appointment of Hutan M. Fatemi as Country Manager for Germany, further demonstrating its commitment to expand operations there and continue its global expansion. The highly-experienced recruiter from Frankfurt will lead Proclinical's German team – based in the City's Innenstadt – as they build upon existing Biotech, MedTech and Pharma client relationships across the DACH region.
News of the leadership appointment follows the recent statement that Proclinical has been granted an AUG labour licence to ensure compliance with all German employment regulations. The company believes this will enable them to better serve their valued partners' hiring needs in the country.
Proclinical CEO Paul Strouts commented, "With Hutan's impressive drive and industry experience, we are very excited to have him leading our Frankfurt team. As we aim to grow our business in the region, we are actively looking to invest in further hires there to support him in doing so."
Hutan Fatemi added, "I'm thrilled to be able to join this incredible team and take on this hugely exciting challenge. Proclinical's mission to help life science partners grow is something that I'm very passionate about. Life sciences is such an important and strong industry in Germany, it needs a highly specialised workforce to grow sustainably so there's a lot of opportunity for Proclinical to support that and I'm looking forward to building upon our existing base here"
Prior to joining Proclinical, Hutan established himself in previous life science recruitment roles, leading recruitment teams and supporting Quality, Regulatory and Validation hires in Germany and Austria at SThree (LSE: STHR) and Real Staffing.
Headquartered in London, with 14 offices across Europe, the US and APAC, Proclinical opened its Frankfurt office in 2019 during its rapid growth towards becoming the leading life science recruitment specialists globally. Frankfurt is one of three key life science hubs in Germany, alongside Berlin and Munich, making it an attractive area for industry leaders and start-ups alike.
Contact
Hutan Fatemi
for support with hiring across Germany.
About Proclinical
As Global Growth Partners, Proclinical provides a unique proposition; delivering on every stage of the life science process to help individuals, teams and whole organizations reach their goals faster. Through our suite of services – Proclinical Staffing, Proclinical Executive, Proclinical Consulting and Proclinical Engage – we help you to grow so that you can bring about a positive impact on global health.