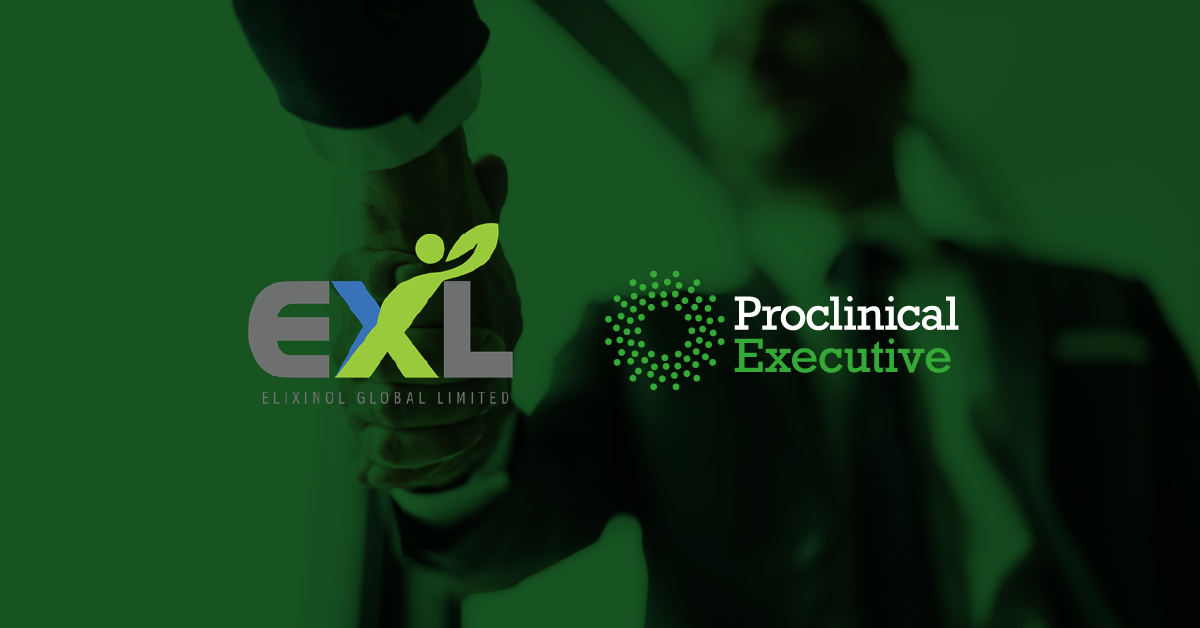 Proclinical Executive have assisted Elixinol Global (ASX: EXL; OTCQX: ELLXF) in securing the appointments of Oliver Horn to their international Board of Directors and Tom Siciliano as the organization's new CEO Americas. Australian-based Elixinol is a leading manufacturer of consumer healthcare products derived from hemp including CBD oil and CBD capsules, as well as the cultivation and manufacture of medicinal cannabis products.
As the former CEO of vitamin giant, Swisse Wellness, Horn adds significant commercial knowledge and experience to Elixinol's board and, just weeks on from his appointment, has stepped up from non-executive director to CEO of Elixinol Global, effective immediately.
Chairman and founder, Paul Benhaim, expects the appointment of Horn as CEO to position Elixinol to lead within the global cannabis and hemp industry. "Since Oliver joined the board earlier this month, it became apparent that he could create immense value in a leadership position. He is a natural people leader, has great commercial acumen, and brings well needed global experience to the role." Benhaim said.
In a statement, Horn expressed his excitement at joining Elixinol and outlined his vision for its future growth, "It is a privilege to have the opportunity to lead Elixinol's very capable global team and build on 20+ years of experience in the global hemp industry. I chose to join Elixinol Global because it has an outstanding reputation for quality, transparency and efficacy. We are in the enviable position of being in a long-term global growth category, with a good brand, and strong market reach.
My vision is to build a branded global consumer products business, built on a very positive culture which does good for people and the planet. I will be driving an agile and transparent business, that is at the forefront of innovation."
Siciliano is charged with leading Elixinol's refined strategy on hemp derived CBD in the Americas region. He has an extensive background in the cannabis industry as former president of Nutritional High International Inc. a vertically integrated cannabis manufacturing and distribution company, and as President and Chief Financial Officer for Canna Security America, where he turned the company into the second largest security company within the cannabis industry.
"I am incredibly excited about the opportunity to join the Elixinol team and work to grow the reach of our CBD products," Siciliano said. "I believe in this industry, and the importance cannabis plays in health and wellness and our regional economy."
Proclinical Executive, who partnered with Elixinol for its leadership search, are global life sciences executive search specialists with a strong track record of helping high-growth businesses in the sector to secure senior leadership appointments.
About Elixinol
Elixinol Global Limited (ASX:EXL; OTC:ELLXF) is a global leader in the hemp derived CBD industry, innovating, manufacturing and selling hemp derived CBD products. The Company's simplified business model is focusing on:
In the Americas, innovating, manufacturing and selling high quality Elixinol branded hemp derived CBD products based in Colorado, USA
In Europe & UK, educating and selling high quality Elixinol branded and co-branded hemp derived CBD products based in Amsterdam, The Netherlands
In Australia, providing stronger unified planning and support across the group to enable the various regional offices to focus on operational strategy and execution through its Global Executive Office based in Sydney, Australia
Across the Rest of World, expanding distribution of Elixinol branded hemp derived CBD products through reputable distributors as key markets open.
About Proclinical Executive
Proclinical Executive specialises in global life sciences executive search, bringing together innovative search methods and a refined, scientific approach to engage tomorrow's leaders. Whether you are building leadership teams to expand your market presence in new territories, or need to locate and mobilize the very best people with rare, niche skill-sets to drive your business forward, our Executive Search division specializes in installing senior appointments that help you grow!