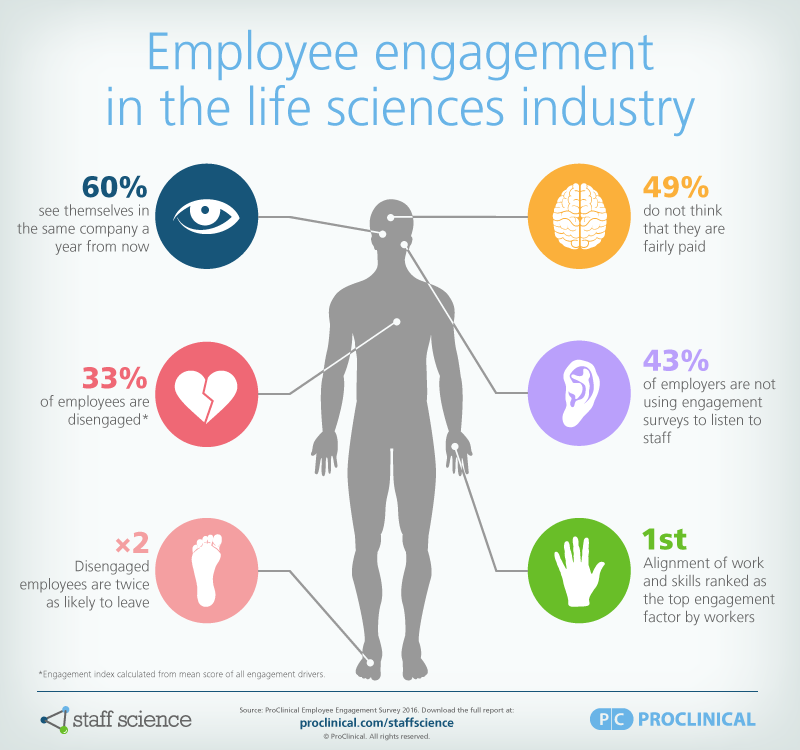 A third of employees in the life sciences industry are disengaged - find out why.
Measuring employee engagement is becoming increasingly important for human resource departments because engaged employees are more productive, take less time off and are more committed to the company.

As part of its Staff Science campaign, which focusses on the links between the effective recruitment and onboarding of staff and their level of engagement, staffing specialists Proclinical surveyed over 1000 individuals working in the life sciences industry to find out how engaged they are, what drives them and how HR teams in the industry are measuring their employees. The data have been released in a report than can be used by companies to benchmark their engagement and staff turnover against other pharmaceutical, medical device, biotechnology and contract research organizations.

The employee engagement infographic shows a snapshot of some of the key findings from the survey. Download the full report here.