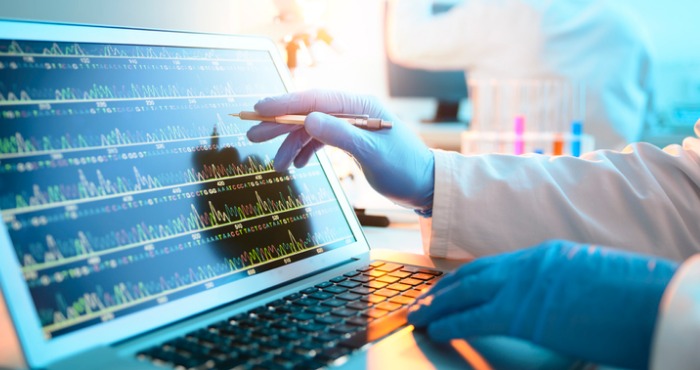 Although California is best known as the home of Silicon Valley, it is also the birthplace of 'Biotech Bay', a hotbed of biotechnology innovation concentrated in the Northern part of the region. Nearly half of the top 20 biotechs in the USA are headquartered there and many smaller, innovative organisations are springing up at various other emerging hubs across the Golden State including Los Angeles and San Diego. The demand for biologic drugs is only set to rise in line with the increasing rate of scientific breakthroughs. Here are just 7 of the many cutting-edge biotechs in California to watch in 2019:
Aimmune Therapeutics
Brisbane
Food allergies are thought to affect 15 million people in America and 17 million across Europe. There are currently no approved treatments or cures for food allergies, which is a serious issue as reactions can have very harmful and even life-threatening symptoms. Aimmune Therapeutics is developing desensitization treatments that make exposures to food allergens less dangerous to patients. Their primary product, AR101 for peanut allergies, is currently undergoing Phase III clinical trials. Recent results are very positive with 50% of patients tolerating the single highest dose of peanut protein. There were also no serious side effects, such as anaphylaxis, reported. Therefore, before long AR101 could be the first approved therapy for a peanut allergy, which currently affects nearly 2 million children in America.
Guardant Health
Redwood City
Guardant Health, a precision oncology biotech, already has two successfully launched blood tests to diagnose late-stage cancer. However, their current aim is to develop a blood test that can detect cancer earlier and also monitor recurrence in cancer survivors. The blood tests are attempting to overcomes the difficulties that current screening methods are up against in detecting lung, colorectal and breast cancers. If successful, the tests will be particularly useful for high-risk populations, ensuring the disease is caught at the most easily-treatable stage possible. They can also be used as a follow-up to see if surgeries to remove early-stage cancer have been successful. The product, Lunar Assay, is currently available for research use only, primarily by academic research networks and biopharmas working in this space.
Avanir
Aliso Viejo
Millions of people suffer from complex central nervous system (CNS) disorders and there is currently no straightforward way to treat them effectively. Their pipeline spans a range of CNS conditions including migraines, Alzheimer's, dementia, schizophrenia and traumatic brain injury. Their leading product, AVP-825, is a Phase IV treatment developed to treat acute migraines in adolescents aged 12-17. Their leading Phase III CNS treatments are focused on reducing agitation for patients with Alzheimer's disease. In March 2019, Avanir stated that initial data from studies were encouraging, showing a significant improvement in some patients suffering with moderate-to-severe agitation. As Alzheimer's disease affects nearly 6 million people in America, Avanir's treatments could provide some relief in this area of unmet medical need.
FibroGen
San Francisco
This specialist biopharma is harnessing the natural pathways of the body's immune system to treat the chronic and life-threatening diseases of anaemia, idiopathic pulmonary fibrosis and pancreatic cancer. What makes them unique is their expertise in the biology of central mediators and internal pathways. This has led to the development of their leading product, Roxadustat, which treats anaemia in chronic kidney disease (CKD). The treatment works by inducing the body's natural coordinated process of red blood cell production, which increases iron absorption, mobilisation and transport. Also in development is Pamrevlumab, a Phase II treatment for pancreatic cancer, idiopathic pulmonary fibrosis and Duchenne muscular dystrophy (DMD). Notably, the treatment works without the need for supplemental intravenous iron.
Vir Biotechnology, Inc
San Francisco
Vir Biotechnology has a vision to create a world without infectious diseases. Vir is using a multi-platform approach to tackle some of the most serious chronic and life-threatening infectious diseases today. These include HIV, hepatitis B, tuberculosis and serious respiratory diseases like influenza, RSV and MPV. Their technology enables the development of antibodies that have passed natural selection by the immune system in response to viral and bacterial disease. Late in 2018, the company announced that, along with Alnylam, they had launched a Phase I/II study of VIR-2218 to treat chronic hepatitis B. VIR-2218 is a novel RNA interference therapeutic that aims to remove the need for life-long treatment, as is the current situation for patients.
Bridge Bio
Palo Alto
Bridge Bio work at the intersection of genetic research and medicine to provide therapies for patients with a genetic disease. They use genome sequencing, molecular biology and patient information databases to target the mechanisms of genetic disease, including many rare and ultra-rare diseases. After targeting the known 'drivers' of a genetic disease, they aim to develop precision medicines to provide effective therapies for patients. Bridge Bio currently have three therapies in Phase III clinical trials, all of which target devastating rare diseases.
Adamas Pharmaceuticals. Inc
Emeryville
Adamas is a biopharmaceutical company that exists to lessen the burden of chronic neurological diseases that affect millions globally such as epilepsy, multiple sclerosis, Parkinson's and Alzheimer's. As there is limited understanding of how the human brain works as well as the causes of many of these conditions, they have been very difficult to treat. Therefore, Adamas has taken a new approach: researching time-dependent patterns in diseases to reshape the timing of medicines to maximise the effectiveness of treatments. They do this by studying patterns and pathway sequences and matching timing of drugs to suit these patterns. Adamas already have a commercially available drug for dyskinesia in Parkinson's disease, and have a treatment for multiple sclerosis and epilepsy in their pipeline.
Working in the biotechnology industry is not only extremely rewarding but also very exciting. Those looking for biotech jobs in California are more likely to be on the forefront of breakthroughs than anywhere else on the planet.
Interested? Proclinical works with many biotechnology companies in California, from leading companies to the smaller specialist and start-up companies featured here. Find out more about our biotechnology recruitment services.