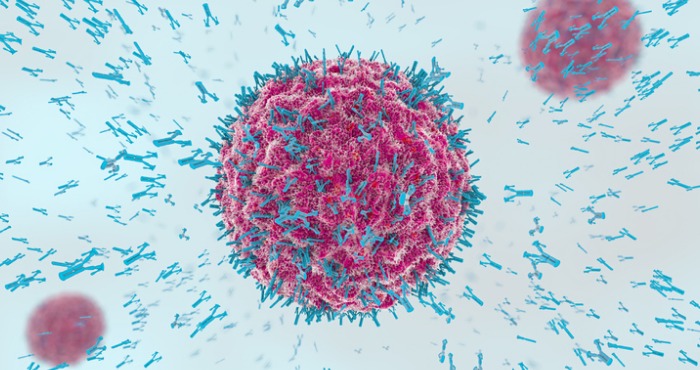 With both the EMA and FDA approving a record number of medicines for rare diseases in 2018, the future is looking more hopefully for the millions of patients living with a life-altering rare disease.
Rare diseases, also referred to as orphan diseases, are conditions that affect fewer than 5 out of every 10,000 people. So far there are approximately 8,000 known rare diseases that affect around 30 million people in both Europe and the USA. However, a very small percentage currently have approved treatments, and many remain poorly understood. This makes rare disease one of the biggest areas of unmet medical need, leaving millions of patients without a treatment to their often life-threatening, or at least life-altering, condition.
However, it's not all gloom and doom! Recent years have seen a significant increase in rare and orphan disease approvals and various new designations. This is mostly thanks to scientific advances that are quickly changing the way we understand, diagnose and treat disease. Ground-breaking medical discoveries such as cell and gene therapy and immunology have shown us the power and untold potential of personalised and targeted medicine. Gene therapy could eventually enable us to simply edit or correct a faulty gene in a rare disease patient's DNA, modifying the disease or even curing it.
Below are just a few of the most innovative and ground-breaking rare and orphan disease therapies approved in 2018:
Ultragenyx Pharmaceutical's Crysvita was the very first treatment to be approved for a disease called X-linked hypophosphatemia - a rare, inherited form of rickets. It is a very progressive form of the disease, which typically causes softening of the bones and abnormal bone growth. It affects around 3,000 children and 12,000 adults in the USA and, if left untreated, can lead to deformity, delayed growth and an increase risk of fracture. The approval of Crysvita is seen as a 'watershed' moment for patients, as 94% of adults and children saw an improvement in their condition during clinical trials.
Fabry disease is a rare inherited X-linked lysosomal disease caused by an enzyme deficiency, which causes a harmful build-up of a type of fat that affects the blood vessels, kidneys, heart and nerves. This leads to serious health problems such as kidney failure, myocardial infarction and stroke. Thought to affect around 3,000 patients in the USA, there have been no new treatments approved for 15 years making this a long-awaited approval. Better yet, this new treatment is taken orally - a capsule once a day - marking a turning point in how the disease is managed by patients.
Lamzede is the newly approved therapy for a rare, genetic disease called Alpha-mannosidsis, affecting 1 in 500,000 people in the world. It is caused by a genetic mutation that causes a slow build up of toxic undigested substances in the tissues and cell of organs, reducing life expectancy. Common symptoms include facial coarsening, intellectual difficulties, impaired hearing and speech, debilitating motor skills, recurrent infections and skeletal abnormalities. Lamzede works by acting as a substitute for the natural, missing enzymes in the body and restores normal cellular activity. The treatment had long-lasting beneficial effects on 88% of clinical trial participants – relieving at least two symptoms of the disease.
BioMarin's Palynziq was approved by the FDA in 2018 and by the EMA in March 2019. The drug is used to treat a rare, genetic disease called Phenylketonuria (PKU). The disease is marked by the body's inability to break down an amino acid called Phe which, left untreated, can have serious neurological and neuropsychiatric effects. This severely impacts the way patients thinks, feels and acts, significantly affecting their quality of life. Palynziq is only the second treatment approved for PKU so is a real breakthrough for the 50,000 patients worldwide living with the disease. It works as an enzyme substitution that targets the underlying cause of the disease and helps the body break down build ups of Phe.
Catalyst and Jacobus Pharmaceuticals have developed Firdapse to treat the symptoms of Lambert-Eaton myasthenic syndrome (LEMS). The rare autoimmune disease affects nerves in patient's muscles causing aches, weakness, difficulty walking and lifting objects, problems with drooping eyelids and blurred vision. Firdapse is the first new treatment for the disease in 25 years. It works by blocking charged potassium particles from leaving nerve cells which gives them time to release neurotransmitters that active their muscles. The drug was approved for adult use in 2018, but in May 2019 the FDA approved Ruzurgi, which used the same active substance, amifampridine, to treat children with LEM between 6 and 17 years of age.
The innovative medical technologies behind these rare disease treatments are slowly helping life science companies and the wider scientific community better understand, treat and manage these life-changing and debilitating conditions. As we've seen, 2019 is already showing promise of more approved treatments for rare disease suggesting that the future looks brighter for thousands of patients all over the world.
Want to work at a life science company that specialises in developing drugs and treatments for important areas of unmet medical need such as rare disease? Start your journey of getting a new job at an innovative biotech today!