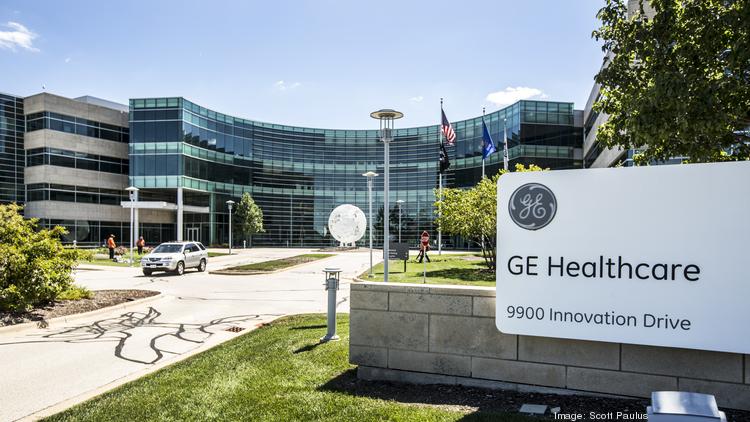 Medical devices is one of the fastest growing areas within life sciences. This broad industry develops all manner of devices from diagnostics and medical imaging machines to surgical instruments and orthopaedics. With the high level of technological advancement over recent years, sub-sectors such as health technology – where medical devices meet innovative software technology – have grown exponentially. The last 12 months have seen some impressive growth in the medical device sector, mostly due to investment in health technology and artificial intelligence, and ProClinical has compiled the following list of the current top 10 medical device companies in the world, ranked by their 2017 revenue:
10. Baxter
$10.6 billion
Headquartered in Illinois, the American medical device company develops innovative drugs, devices and software in their broad areas of expertise, which include IV solutions, surgical care, renal and blood and oncology. As a multinational company, they employ 50,000 employees in over 100 countries. In early 2018, Baxter reported a solid increase of 5% in worldwide sales which they contributed to their 'strategic, disciplined execution and focus on operational excellence' in 2017 which they expect to build on 2018.
9. Becton Dickinson
$12.1 billion
Leading medical device company, Becton Dickinson, develops medical devices, laboratory instruments and diagnostic products which they supply to hospitals, laboratories and clinics a worldwide. The company drops two places on the top 10 medical device companies list this year as it experienced a 3.1% decrease in revenue compared with 2016 figures. The company attributes the decrease in sales to the divestiture of its Respiratory Solutions segment in late 2016. However, projections for 2018 show a brighter future, with an expected increase of 5-6% reinforced by the recent acquisition of C.R Bard, an innovative med tech company.
8. Stryker
$12.4 billion

Stryker is a US-based medical technology company that develops joint replacements, surgical equipment, medical machinery, neurosurgical and spinal devices among many others across its varied portfolio. The fortune 500 company enjoyed 9.9% overall revenue growth in 2017, as well as strong growth across all three business segments: Orthopaedics (6.6%) MedSurg (13.6%) and Neurotechnology & Spine (8.2%). Company sales in 2018 are expected to grow between 6- 6.5%.
7. Cardinal Health
$13.5 billion
Multinational health care company, Cardinal Health, has a booming medical device segment that experienced an impressive 9% increase in revenue in 2017. The company supplies wound care, laboratory, surgical and home healthcare products to over 100 countries worldwide. Cardinal Health attributes the growth to the success of their post-acute (rehabilitation or palliative care) and branded products such as Cordis. The company's 2017 highlights include the acquisition of Medronic's Patient Care, Deep Vein Thrombosis and Nutritional Insufficiency business in July.
6. Siemens Healthineers
$16.5 billion (€14.2bn)
Siemens Healthineers is the medical technology branch of the German automation and electrics conglomerate Siemens. The company develops medical devices and technology for a wide range of therapy areas, with particular focus on medical imaging and diagnostics. There was a moderate growth in revenue of 2% compared with end of 2016 figures, however, there was significant growth by region, namely Europe, Africa and the Middle East. Revenue increases are mostly attributed to a growth in sales of the company's diagnostic imagining business.
5. GE Healthcare
$19.1 billion
In 5th place on ProClinical's list, GE Healthcare's revenue grew from $18.3 billion in 2016 to $19.1 billion in 2017, a respectable and steady increase of 5%. The medical device company is a subsidiary of General Electric, which as a whole did not perform well in 2017, yet the Healthcare branch was one of the few high-performing segments of the business. The growth has been attributed to emerging markets such as South East Asia and Latin America, and an increase in sales of Health Care Systems and imaging products, particularly mammography and CTs (computerized tomography). GE Healthcare prepares to go from strength to strength by investing heavily in artificial intelligence medical platforms and solutions.
4. Philips Healthcare
$20.7 billion (€17.78 billion)
Moving up on our top 10 medical device companies list, Philips Healthcare enjoyed modest but steady growth of 2% in 2017. The medical technology company is a subsidiary of the multinational technology conglomerate Philips, and prides itself on becoming a leader in the health technology sector. Its diagnostic imaging segment did very well in 2017, increasing market shares in China and India, and the digital pathology sector also enjoyed rapid growth. In 2017, Philips Healthcare took strategic steps to strength its position moving forward with a number of acquisitions, including Spectranics.
3. Fresenius
$20.7 billion (€17.784 billion)
At the close of 2017, Fresenius Medical Care reported that it achieved record results in 2017, with strong revenue growth of 9%. The company also saw healthy growth across its key segments: Dialysis Services (+5%), Health Care Products (+7%) and Care Coordination (+36%) and its key global markets: North America (+9%), EMEA (+6%), Latin America (+15%) and Asia-Pacific (+13%). Fresenius' revenue growth is due to high sales of dialysers, machines and peritoneal dialysis products, and in part to the acquisition of Cura Day Hospitals in April 2017 which will contribute to its Care Coordination segment.
2. DePuy Synthes (Johnson & Johnson)
$26.6 billion
2nd on the top 10 list of medical device companies is Johnson and Johnson's medical device subsidiary, DePuy Synthes. The company develops and manufacture products in various therapy areas: orthopaedic, cardiovascular, diabetes, vision care and surgery. Worldwide medical device sales increased by 5.9% and the primary contributors included high sales in the following areas: surgical vision, wound closure, biosurgery and electrophysiology.
1. Medtronic
$29.7 billion
Medtronic is the top medical device company in the world for 2018 with an impressive annual revenue nearly $30 billion in 2017. The company experienced 3% increase in revenue compared with 2016 figures and they reported 'balanced, diversified growth across all groups and regions'. Revenue increases is also due in part to the consolidation of its acquisition of Covidien.
ProClinical works with many of these leading medical device companies worldwide. If you are interested in a medical device jobs, simply send us your CV and our specialist consultants will match you with suitable medical device roles as and when they arise.