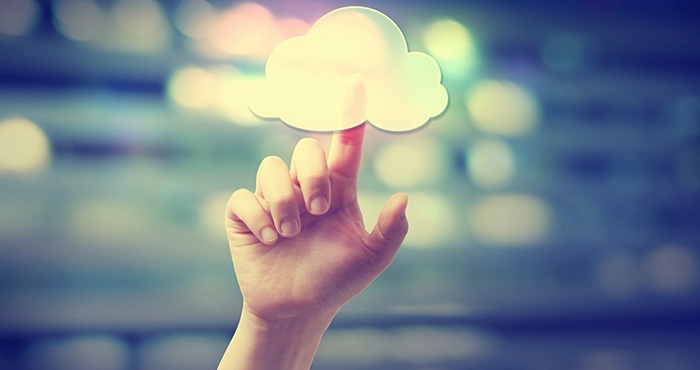 Searching for a clinical data manager job can be difficult. Skilled clinical data managers are in great demand; however, when looking for positions, find roles that relate to your individual skills and past experiences. Additionally, it is key to understand the professional requirements for clinical data managers to focus your career and address undeveloped skills. There are many ways to find yourself in such a role, and being aware of these pathways is the first step towards a successful career as a clinical data manager.
What are the responsibilities of clinical data managers?
Clinical data managers are highly responsible for the success of clinical trials. The goal of clinical trials is to evaluate the safety and effectiveness of pharmaceuticals, medical devices, or in-vitro diagnostic (IVD) devices to support regulatory submissions or marketing claims. A clinical data managers role in this effort is to manage all aspects of clinical data collection and dissemination. To successfully conduct a clinical trial, clinical data managers lead the decision making for data collection options and the development of data collection tools best suited for the clinical trial protocol. They also lead teams that ensure the clinical trial data are collected, validated, and complete as per the requirements in the clinical protocols. These protocols also receive approvals and review from Institutional Review Boards (IRB) and Regulatory Agencies, so it is critical that clinical data managers follow the protocols strictly.
Clinical data managers must also have leadership skills, because responsibilities include training team members, evaluating staff performance, and leading the resolution of issues with the clinical data collection.They are also responsible for creating and maintaining both the data management plan and case report forms, so being able to transform forms into efficient data management techniques is critical. Clinical data managers are also typically responsible for reporting on the study progress to project managers or leadership, because their data is the first indictor of study progress. At the conclusion of a clinical trial, the clinical data manager is responsible for ensuring all data management activities have been completed correctly. Once the clinical data database is locked, the clinical data managers is responsible for the methods of data transfer to the statistical team. Clinical data managers working in smaller organisations may also be responsible as for the analysis of the data, per the clinical protocols.
What is the demand for clinical data managers?
There is increasing demand for clinical data managers with advanced computer science skill. With the influx of technology into clinical trials, companies are in need of professionals that are able to take advantage of advanced computerised data management. Most clinical trials use electronic data capture (EDC) systems. These EDC systems make long-term data collection more efficient, but have burdensome start-up requirements, such as validation, training, and installation. Maintaining an EDC creates clinical data manager roles as well as more entry-level data specialist roles that work directly with the maintenance and qualification of the EDC system. Clinical data managers typically work for pharmaceutical, biotechnology, medical device, or IVD companies. They may also work for contract research organizations (CROs), which are hired to execute clinical trials. They also may find employment working for a large hospital or research university. There is a constantly growing demand for clinical data managers because increased concerns over cyber-security requires increasing vigilance and management of clinical trial data collection.
What qualifications or training do I need?
Clinical data managers have a variety of educational backgrounds and professional experience. Most have at a minimum master's degree in life sciences, computer science, or engineering. Some may have graduate certifications in areas such as clinical data management, health informatics, or biometrics. Additionally, the Society of Clinical Data Managers offers a Certified Clinical Data Manager (CCDM) programme that recognises credible, trained, qualified professionals in data management, on the back of a combination of education and work experience. Having a CCDM shows employers that you have reached a certain level of knowledge in clinical data management.
You will be working in a highly regulated environment and should have an expert understanding of GCP, ICH, and other relevant regulatory requirements to ensure that studies are conducted compliantly. Clinical data managers are required to be detail oriented, once the success of the clinical trial depends directly on their team's precise collection of data. They must be good decision makers to decide on data collection methods and data collection suppliers. Clinical data managers also need to be critical problem solvers, because unforeseen issues are bound to occur during the execution of a clinical trial. As a Clinical Data Manager, you should be able to perform under tight timelines and balance many conflicting priorities, once the data collection for multiple studies and sites will be probably be managed at one time.
Irrespective of your educational background, before applying to CPM positions, multiple years of experience supporting clinical data collection is required. Generally, someone with 3-5 years of experience as a clinical data analyst, data programmer, EDC implementer, or project data manager would be a strong candidate for a clinical data manager position.
How do I get the right experience?
Candidates may be unsuccessful when applying to clinical data manager positions if they do not have project management experience, a demonstrated leadership ability, or enough relevant experience as a data analyst or data specialist. In a specialist role, candidates should ask for additional data management responsibilities. They will be expected to have exposure to cloud based EDC systems such as Oracle Inform and Medidata Rave as well as industry standards such as those set by the Clinical Data Interchange Standards Consortium (CDISC).
Managing the clinical data collection of just one study proves to a recruiter that you are capable of managing this effort on a larger scale. Additionally, some companies may promote from within when a clinical data manager position becomes available. See if there are any opportunities within your current organisation to develop your skills in this area.
An additional strategy may be to focus on smaller companies or CROs, early in your clinical data manager career. At a smaller organisation, a role may be within your reach since the size of the clinical studies and data collection will be reduced. Three examples of different career paths that successfully lead candidates to a clinical data manager role are listed below.
Candidate A: Worked as a clinical data analyst for 2 years and a clinical data coordinator associate for 2 years, before becoming a contracted clinical data manager at a pharmaceutical company. This experience allowed this candidate to transition to a role as a lead data coordinator at various other pharmaceutical and biotechnology companies. This candidate then leveraged his project management skills and became a clinical project manager, serving as a leader over complete clinical trials, rather than focused specifically on data management.
Candidate B: Served as a research associate for 4 years before becoming a quality assurance analyst for a biotechnology company. Upon completing courses in database management, SQL and Oracle, this candidate jumped to a clinical project manager role at a large pharmaceutical company. Here, this candidate's expertise in EDC management was leveraged for 5 years. This candidate then moved to a project lead role at a large research institution.
Candidate C: Served in a secretary role for large biotechnology companies for +10 years, before becoming a clinical supplies manager for a pharmaceutical company. This candidate sought specialised training in clinical data management, which she leveraged into a project data manager role at the same pharmaceutical company. After serving as a project data manager for 5 years, this candidate transferred her skills to a new organisation in a similar role. Continuing to grow, this candidate then moved to a program manager clinical data management role, where she managed the clinical data management of phase II and III clinical trials.