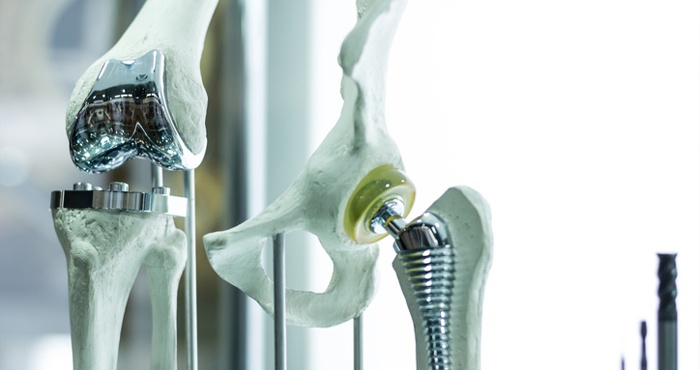 Medical devices jobs vary widely as the industry is split into several categories: orthopaedics, surgical instruments, stents catheters, syringes and hypodermic needles, blood transfusion and IV equipment, and dental instruments. There are also multiple types of medical device companies including pure-plays, conglomerates and combined drug-device companies.

Combined drug-device products are medical devices that release a pharmaceutical drug, such as an asthma pump or insulin pen. Many global pharmas develop combined drug-device products including GSK, Novartis and Abbott Laboratories.
The medical devices industry is increasingly growing within life sciences, driven by innovation and continuous technological advances. The size of the US medical device sector alone is expected to reach $155 billion by the end of 2017, and represents nearly half of the global medical device market. The medical device industry can offer fantastic opportunities for life science professionals already working in or interested in regulatory affairs jobs, quality assurance & quality control roles, and manufacturing and engineering positions.
Today's market is full of mobile applications and other electronic devices that are able to provide people with instant health data and analytics. This puts increasing pressure on the medical devices industry to develop value-driven healthcare for the masses and maintain high levels of technological invention. The top medical device companies in the world are currently Johnson & Johnson, General Electric Co. (GE), Medtronics, Baxter International Inc. and Siemens Health.
Jobs in medical devices often appear to be quite similar to those in the pharmaceutical and biotechnology sector, but there are some distinct differences depending on the type of medical device being developed. A number of medical device jobs exist specifically within the industry, mostly surrounding engineering and manufacturing roles. See below for an overview of typical roles in medical devices:
Quality assurance (QA) and regulatory affairs
Similar to the pharma and biotech industries, you will find QA jobs in medical devices such as qualified person, QA officer and QA manager roles. These QA roles will have similar responsibilities to those in pharma but will be adhering to certain guidelines – particularly GMP (Good Manufacturing Practice), ISO 13485 and ISO 9000. In this industry, regulatory affairs and QA assurance teams work very closely together, and one person may have overlapping responsibilities between the two.
QA teams make sure that the manufacturing processes outlined in the Technical File by regulatory affairs when trying to gain a licence are strictly followed. Therefore, typical day-to-day responsibilities of QA personnel in medical devices involve inspections, compliance checks, CAPA investigations, creating PQRs (product quality reports) and dealing with customer complaints.
Regulatory affairs in medical devices is similar to pharma but regulatory teams will have to work with regulatory agencies, notified bodies and quality guidelines that are specific to medical devices in order to gain approval. There is also opportunity for regulatory affairs jobs working for notified bodies, which are EU regulatory organisations that assess whether a product can be sold to consumers in Europe, according to strict manufacturing guidelines. Manufacturing audits and the review of technical documentation are carried out by regulatory professionals in order to get the CE seal of approval. These are carried out by those in regulatory affairs specialist, CE marking consultant and QA auditor roles.
Quality Control (QC)
QC roles in medical devices are primarily product focused. The QC team ensures that the device, be it a surgical instrument or x-ray machine, is of the highest possible standard. QC analyst and QC scientist roles are examples of typical jobs in quality control and are mostly based in the laboratory quality testing raw materials or, in some cases, the finished product. QA manager jobs involve writing SOPs (standard operation procedures) for those in more junior QC positions to follow, as well as ensuring quality techniques such as HPLC (high-performance liquid chromatography) are carried out. HPLC is a technique that separates, identifies and quantifies the various components in a mixture.
R&D Design
Design engineers, also known as research and development (R&D) design engineers, are specific roles in medical devices that are not applicable in pharma or biotech. Design engineer jobs in medical devices involve researching, designing, testing, and modifying technical designs for various medical devices before they are manufactured. Sometimes they will have to modify the design of existing devices. R&D design engineer jobs require excellent skills in computer assisted design (CAD) software and strong knowledge of engineering and design.
Validation
Validation jobs are very important aspects of quality assurance across medical devices, pharma and biotech companies. Validation is an umbrella term for many ktypes of validation engineer jobs such as equipment engineer, computer systems validation (CSV) engineer, cleaning engineer and process engineer roles. These engineers are responsible for ensuring that the manufacturing process is validated by testing process equipment, such as manufacturing machinery and scientific apparatus. They will check the equipment repeatedly to ensure that it produces the same high-quality product every time. Validation engineer jobs are not concerned with testing the actual drug or device being developed. An example of when validation engineers are needed is when a company is building a new plant and needs the new equipment validated.
Manufacturing
Manufacturing roles in medical devices include manufacturing associate, manufacturing operator and manufacturing engineer jobs. Manufacturing associates/operator roles have a broad range of responsibilities that involve handling manufacturing machinery, reading and following SOPs, ensuring that equipment is clean, and assisting with production and packaging. Manufacturing engineer roles are specific to medical devices as these are the technical personnel that improve manufacturing processes by researching, designing, modifying and testing manufacturing equipment. These engineers are also responsible for assembling the medical devices.
Field engineering
Also specific to the medical device industry, field engineer jobs are concerned with the ongoing improvement of machine performance and involves installing, supporting, maintaining and repairing medical device equipment and machinery. Field engineers also provide breakdown and upgrade support and ensure that health and safety is carried out on-site.
If you are interested in a career in medical devices, Proclinical works with several of the biggest medical device companies in the world and our consultants can match you with suitable roles as they become available. To get started, simply upload your CV or browse our job board for current vacancies.